Trump said his inauguration would have "an unbelievable, perhaps record-setting turnout." Photo comparisons of the crowds that turned out for Trump and former President Barack Obama clearly show that Trump didn't set a record. (Obama was estimated to have almost 2 million people at his 2009 inauguration.)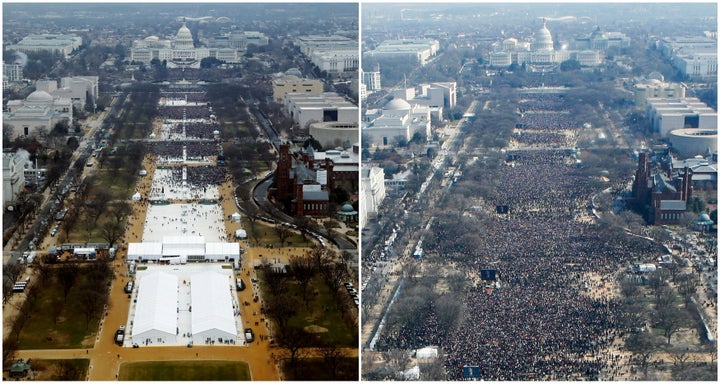 CNN compared photos taken at 12:15 p.m. on the National Mall on Friday and Saturday, showing a definite disparity in crowd size:
Another video posted at around 2:30 p.m. Saturday showed the size of the crowd on the National Mall:
Since the National Park Service is barred from spending money to count crowds, we'll never get an official tally of the crowd at either event.
Before You Go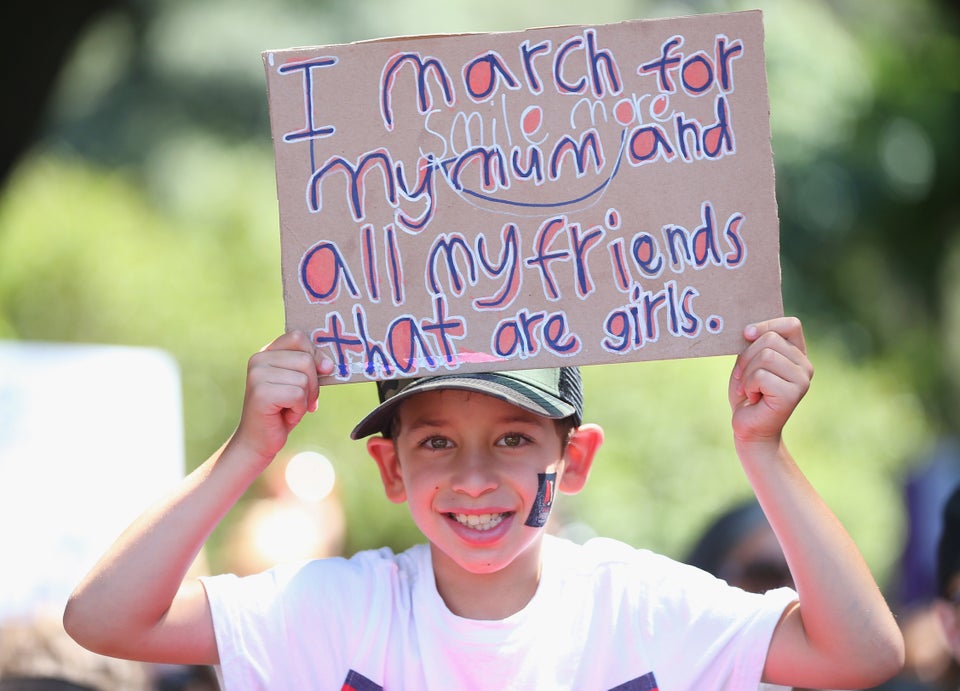 Women's Marches Around The World
Popular in the Community