Hundreds of thousands of people are expected to descend on the nation's capital Saturday to participate in the Women's March on Washington.
The event, which takes place the day after President-elect Donald Trump's inauguration, aims to send a powerful message about women's rights to the incoming administration. Many of those who plan to attend are first-time demonstrators.
"The people who have never marched before are the people we're really excited to have ... alongside the dedicated, experienced activists," Bob Bland, one of the event's organizers, told The Huffington Post earlier this week.
Whether you're a first-time marcher or a longtime activist who could use a protest refresher course, this list will help you get through the day.
Know your rights (and what to do if they're violated)
While the First Amendment to the Constitution protects your right to peacefully assemble, law enforcement officials at demonstrations may not respect it. In case an officer stops you, arrests you, uses force against you or blocks your right to peacefully protest, you should know how to respond.
"Stay calm, be polite, and don't run" if stopped by police, the American Civil Liberties Union recommends, "Don't argue, resist, or obstruct the police, even if you are innocent or you believe that the police are violating your rights."
Know what you can't bring
Do not bring a weapon or anything that may be construed as one, such as signs with any type of handle, to the D.C. march. The Secret Service has also compiled a list of items banned from public events during inauguration week, including aerosols, non-service animals, bicycles, balloons, selfie sticks, toy guns and several other items. 
Strollers are fine, but the organizers caution against bringing large ones.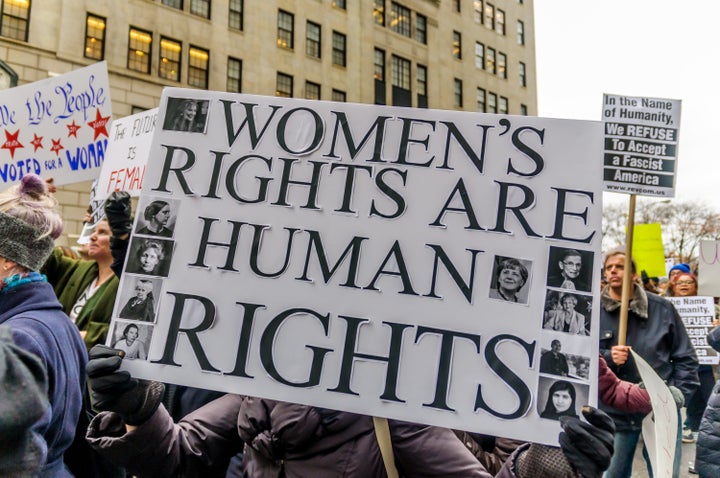 Dress for the weather and your safety
Wear shoes and clothing that will keep you warm and comfortable the whole day. Weather in D.C. on Saturday is expected to be in the mid-50s, but the march's organizers say to come prepared for lower temperatures.
"Please plan accordingly and dress for EXTREME COLD," the event website advises. "Even if the temperatures are higher than normal, standing outside for hours at a time will impact you."
Transitional clothing is ideal for unpredictable weather, experts say.
"I always recommend layers, and I would also recommend potentially clothes you can get rid of as well, if you get hot on the walk," GLAAD President and CEO Sarah Kate Ellis told The Cut. "It's better to have more and then tie something around your waist, than to have less and be freezing cold."
You should also consider your clothing in case someone uses force against you. Avoid wearing jewelry that could easily catch onto things or hurt you if ripped off. While tear gas is unlikely at a peaceful march, it doesn't hurt to come prepared with a protective bandana.
"If you happen to have a bottle of water, you can moisten your bandana with the water and you can hold it over your nose and mouth as you're trying to leave," Amnesty International USA Executive Director Margaret Huang also told The Cut. "That will help protect your breathing."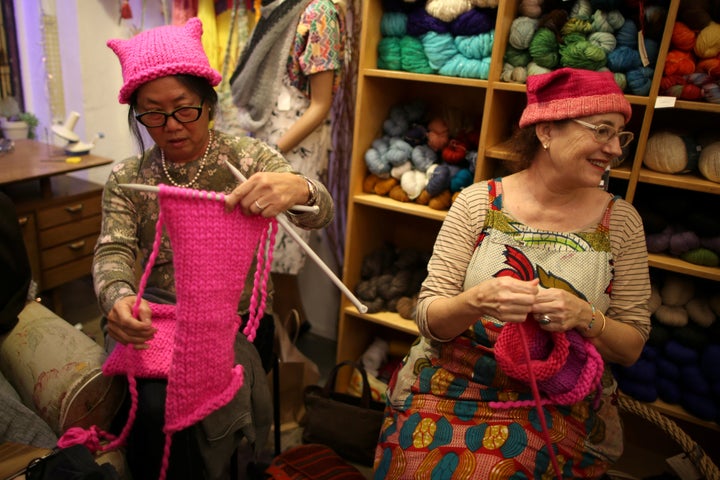 Don't forget snacks and basic first aid
While there will be food trucks stationed throughout the march's path, having snacks on hand can save you in a pinch and re-energize you.
Bring food that is easily portable and rich with protein so that you stay fuller longer, such as almonds, individually wrapped cheeses, jerky, hard-boiled eggs, protein bars or hummus packs, experts told Mic.
Drink lots of water, but make sure your reusable bottle is sanctioned. The Secret Service has banned glass, thermal and metal containers from all public inauguration week events. 
Buy or make a miniature first-aid kit that includes bandages, alcohol wipes, gauze, sunscreen, medication or anything else you may need.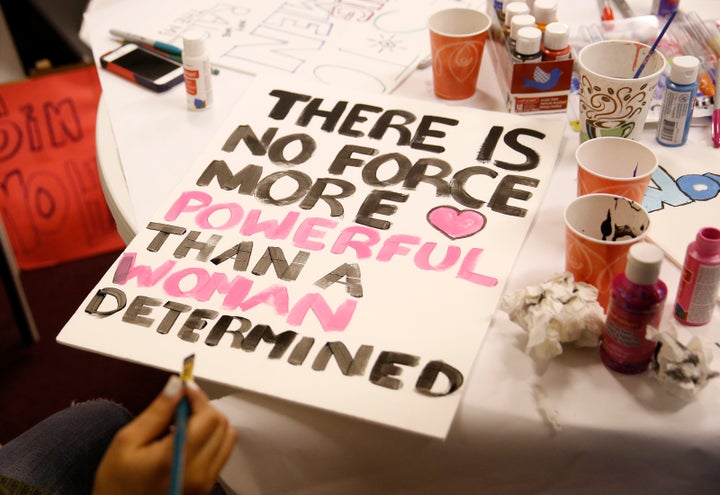 Know where the bathroom and other pit stops are
March organizers are making sure that portable bathrooms and breastfeeding stations are set up along the route, and nearby businesses may also provide options.
D.C. Councilmember Mary Cheh's office will be available as a warming station with bathrooms and water, The Washingtonian noted. You can see the magazine's printable map and list of places to take a break, get some free food and warm up here.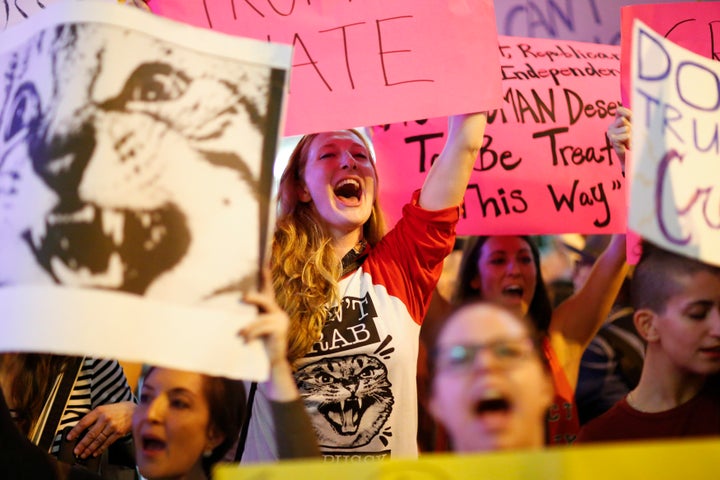 Have an emergency plan to stay in touch with friends
Veteran demonstrators usually have a strategy in place for when they get separated from their groups, their phone runs out of battery or they can't get cell reception. 
Show up with a fully charged phone and, if you can, bring a portable battery charger or external battery pack in case it dies. There are also several phone-charging stations set up for the D.C. march. 
If you can't charge your phone or you lose it, keep a paper list of the phone numbers of people in your group so that you can borrow someone else's phone to reach them. 
Wearing similar colors as your friends can help you find them in a crowd, and setting up multiple meeting spots depending on your location and the time of day can help you reconnect no matter where or when you get lost.
Write crucial phone numbers on your arm in case you're arrested, including one for an emergency contact, a legal helpline or anyone else you'd need to reach immediately. 
Calling all HuffPost superfans!
Sign up for membership to become a founding member and help shape HuffPost's next chapter
BEFORE YOU GO
PHOTO GALLERY
Women React To Obama's Farewell