"Will the women's protest be over in time for them to cook dinner?" read the text, laid over an image of a woman in the kitchen.
That "women's protest" stretched across the globe and became the largest single-day protest in U.S. history. And less than a year later, on Nov. 7, Carman would lose his seat to a woman who decided to run after protesting Carman's comments.
Ashley Bennett, 32, showed up with dozens of other women constituents at a public meeting Carman held on Jan. 24, just days after he posted the sexist meme. Inspired by the Women's March and what she saw as Carman's "mocking and belittling people who are expressing their concerns about their community and the nation," Bennett decided to run against him.
Bennett wasn't the only woman who won on Tuesday night after getting angry post-presidential election.
"I thought the march was gonna be for her," Fowler said in a campaign ad. "I realized that it was for both of us and I didn't feel alone anymore. So I knew I needed to do something. I need to be part of the legislative process."
"Once I heard that the Women's March was happening, I knew I wanted to be involved and to walk shoulder-to-shoulder with men and women," Ayala told Elle in August. "We were just able to come together and kind of recalibrate ourselves, do what we needed to do to organize our thoughts and our energies and figure out the next steps. But we have to continue to take action. We have to make change. We can't let that be the end of the road."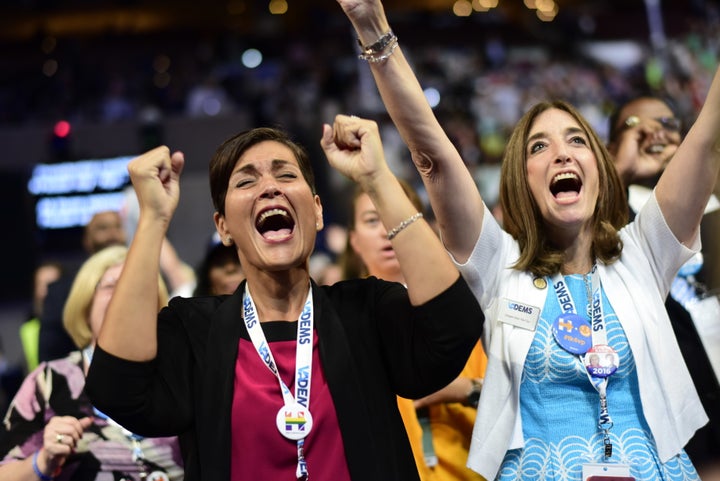 Sometimes, karma's a bitch ― and she looks like a motivated, pissed off woman.
CORRECTION: A previous version of this story misstated John Carman's title. He is a freeholder of Atlantic County, not Atlantic City.
Popular in the Community