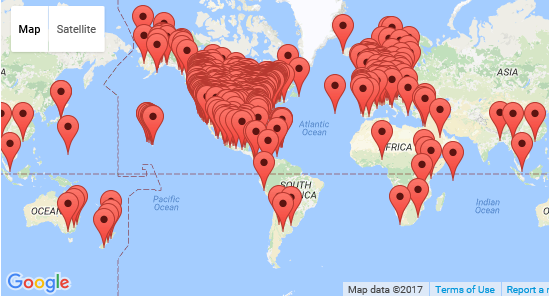 More than 600 national and international sister marches will join forces with the Women's March on Washington (WMW) DC rally on Jan 21 — the day after the U.S. Presidential Inauguration — spanning 200 cities in 80 countries, outside of America, across all seven continents. As march day approaches, the WMG has set out four clear aims.
In a press statement, it announced the movement's worldwide vision and values in a unifying framework called H.E.R.S., which spells out the women's rights priorities of: Health, Economic Security, Representation, and Safety:
"Health — Healthcare is the foundation of women's well-being and economic stability. Women's March Global advocates for access to affordable and inclusive women's healthcare regardless of nationality, age, race or ethnicity, religion, sexual orientation or disability.
Economic Security — Women are powerful drivers of economic growth, and their economic empowerment benefits all nations. Women's March Global supports the dismantling of economic barriers that obstruct women's full and equal access to local, national, and global economic systems.
Representation — Women are under-represented globally, adversely affecting our collective health, safety, and economic security. Women's March Global seeks fair and just representation of women locally, nationally, and internationally.
Safety — Every woman has the need and right to feel physically secure, and security for women should be assured through sound legal practices. Women's March Global stands behind the principle that women are not to be held accountable for actions that are outside their control — particularly regarding all forms of assault — and that fair legal action must be applied to prevent these crimes."
The global team wants to encourage coalitions across the world to consider adopting the H.E.R.S. framework for future campaigns to address critical issues that disproportionately affect women, such as climate change and democratic governance.
Karen Olson, a global coordinator and organizer for the Geneva march, said:
"Women's March Global seeks to build local coalitions of grassroots organizers and to empower them as part of a sustainable global network. The energy and enthusiasm generated by our first mass mobilization on January 21st can then provide the momentum to these coalitions to organize future campaigns to promote both women's rights as human rights and other progressive values.
"Women's March Global invites all those who share our commitment to ensuring equality, diversity and inclusion as well as mitigating climate change to join our local coalitions of marchers raising our voices as concerned and responsible global citizens."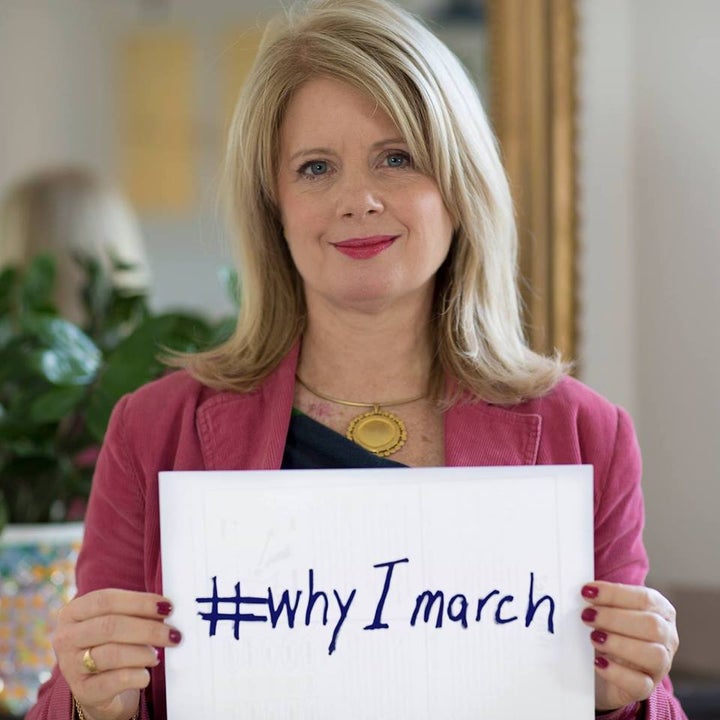 Organizers are keen to stress that WMG is not a U.S. election specific protest per se, but a proactive international movement, which has galvanized people to defend women's rights and those of others in response to the rising rhetoric of far-right populism around the world.
Spearheaded by first-time organizers and seasoned activists, the marches will bring together people of all backgrounds, races, religions, gender identities, ages and abilities. While led by women, all are welcome to attend.
More than one million people have signed up on Facebook to attend a national or international march. Numbers are rising hourly and more are expected to arrive on the day.
National sister march spokeswoman, Yordanos Eyoel, said:
"The aggregate turnout has the potential to exceed one million marchers. What makes this movement even more special is that people who have never been politically active before are now mobilizing."
WMW founder and co-chair, Bob Bland, welcomed the extensive global participation:
"We're excited that women across the nation and the world are organizing to stand together in solidarity. Our unity will send a strong and clear message that women and our allies will protect our rights, our health, our safety and our communities. These sister marches show a powerful and inclusive movement, which is just as crucial as the thousands who will travel to DC."
Find a list and interactive map of all national and international sister marches here.
Related
Popular in the Community