"The trains are sold out from New York to Washington on the morning of January 21st," Paula Miller, a lawyer, reported excitedly, on her attempt to get to the Women's March that is taking place in Washington the day after Trump's inauguration. "My guess is there are many women going to the march and we'll all march from the station together." In case you haven't heard, women are marching on Washington as a reaction to the outcome of the election.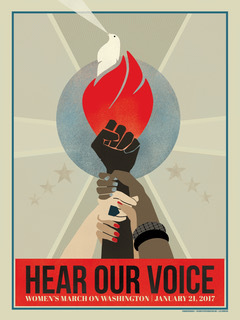 It started out as a spontaneous reaction to the election results and has morphed into a rally cry for women who have felt castrated individually and now have a place to connect with others. "It's historic. Women across diverse groups are banding together and raising their voices. The mere size of the anticipated numbers means the issues cannot be ignored or glossed over. What you have for the first time in decades is a focal point for issues women talk of privately and that have lacked a forum for expression." Says a Californian immigrant who asked not to be named and who is flying to Washington to participate.
Many are inspired by Trump's campaign rhetoric that they feel will undermine issues relevant to women; policies of inclusion, reproductive rights, voting rights, free press, affordable health care, racial and gender equality, equal pay and higher minimum wage are just some of the issues that have galvanized women. The climate of hate, and bullying that is visible in our political discourse, the supreme court's move toward conservatism, the exclusion of groups, all of these are issues that are particularly noisome to women. The march organizers published Unity Principals on January 12th as a response of talk of exclusion related to race. White women were feeling uncomfortable with talk of 'privileged white women' not owning that they were an entitled group in relation to women of color and the LGBT community. The organizers did what more people would like government to do, they listened, adjusted and included. However, they have also noted that the march is not an 'anti-Trump' march. It is a pro-women march. A quote on the website states: Women's rights are human rights and human rights are women's rights.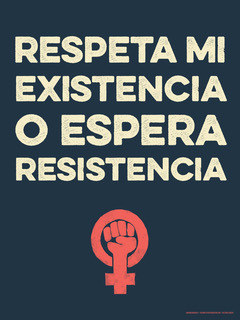 Desiree Aragon, who identifies herself as a woman of Spanish heritage, had not heard of the march, but expressed no surprise it was happening. "You never know what's going to inspire people," She said. "Who knew the election results would be a lightening rod for women to gather and raise our voice." Sabrina K Garba, a woman of color and CEO of 'Glass Ladder', feels the march demonstrates that women can "come together over issues that are important to us. For a long time society has seen women as not having opinions or being politically active. This shows we have the ability to make change that will impact policy. If we don't unite we will continue to be seen as second class citizens."
Denise savage posted on the official Women March on Washington Facebook page, that she is driving up from Florida with her sister in law - both are senior citizens but feel they MUST attend as they are fighting for their children and future grand children. There are comments like Jon Rosendall's joke, 'Who is going to make me a sandwich?', but men are lending their voices and participating too. One woman wrote: My husband is supporting the march by staying home and looking after the children so I can march. As of January 16th there were 386 marches scheduled to take place around the world, and every state has a sister march planned. 196K women say they are attending the march in Washington.
No doubt celebrities will lend their voice. Interviewing Idina Menzel for Lifetimes remake of the movie, Beaches, the Broadway star noted, "I am not sure if I am going to go to DC and do it or here in LA, it depends on my son's schedule. But I plan on marching somewhere." When asked the relevance of the Women's March on Washington she summed up what many feel, "There's just been so much degradation and demeaning of women. I think that we feel the need to, we want to feel active and like we are doing something and it's just important for us to all come together to be together, and to stand for many different things that we all believe in, whether it's women's rights, equality, health issues, whatever it is. I think we are fighters and we feel belittled and frankly betrayed. And underestimated I think. So I don't know what will come out of it, but if you put all of those women and all of that energy all over the country, it's got to stand for something."
The Women's March on Washington will start at 10am On January 21, at the intersection of Independence Avenue and 3rd Street near the US capital. It is not a ticketed event; no tickets are required. See-through backpacks are the only kind that will be allowed and the size of purses etc are restricted. Go to: womensmarch.com for further updates. Margaret Gardiner will be live tweeting @MargaretGGG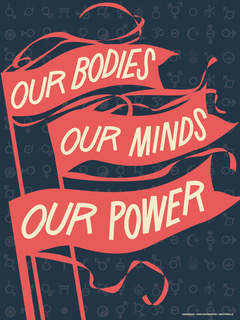 REAL LIFE. REAL NEWS. REAL VOICES.
Help us tell more of the stories that matter from voices that too often remain unheard.