Saul told HuffPost that the NYPD told everyone at the rally that "anyone who did not keep off the street would be arrested for disorderly conduct."
"Organizers urged participants who were not willfully participating in civil disobedience to leave," Saul told us.
Saul said that half of the crowd did leave at that point, but Linda Sarsour did not. Sarsour is a prominent Muslim American activist and co-chair of the Women's March on Washington.
She, along with 12 others, including fellow Women's March co-chairs Tamika Mallory, Carmen Perez and Bob Bland were arrested.
"[The NYPD] put [Sarsour] in a paddy wagon and protestors surrounded it, singing and chanting for her release," said Saul.
The Women's March organizers put out a statement through PR firm Sunshine Sachs, confirming the arrests: "After a peaceful protest in New York City in honor of A Day Without a Woman, 10 organizers were arrested by the New York City Police Department in an act of civil disobedience."
The NYPD later confirmed that 13 demonstrators had been arrested.
Images and videos have already cropped up on social media of Sarsour and company being arrested.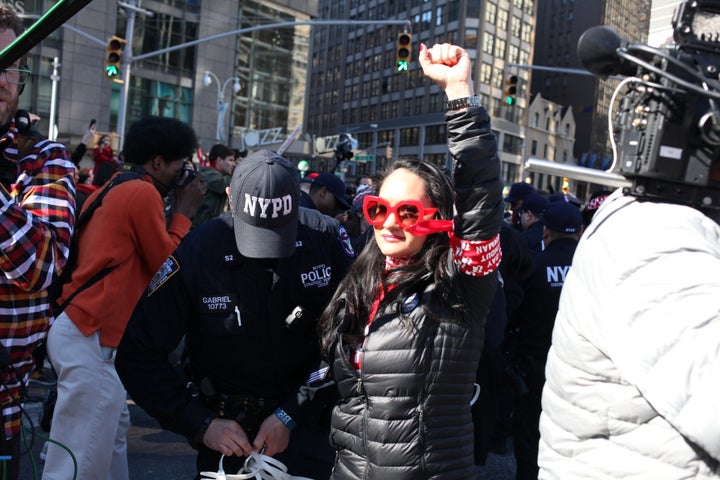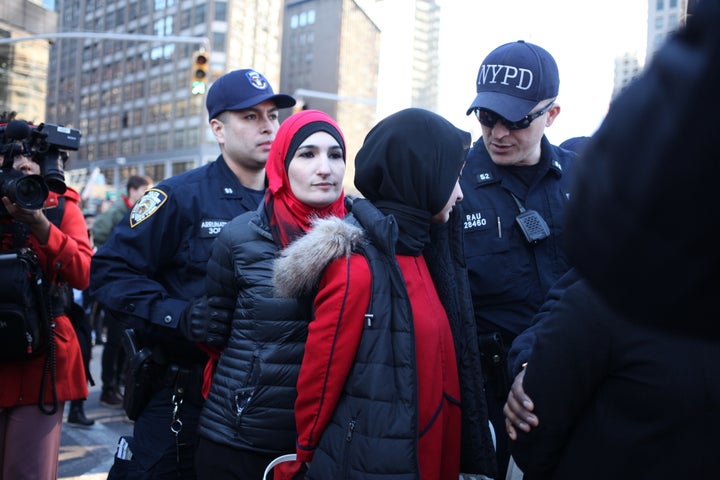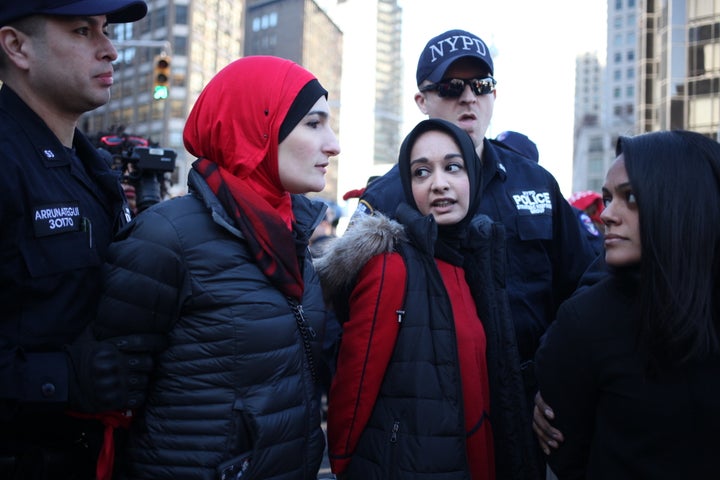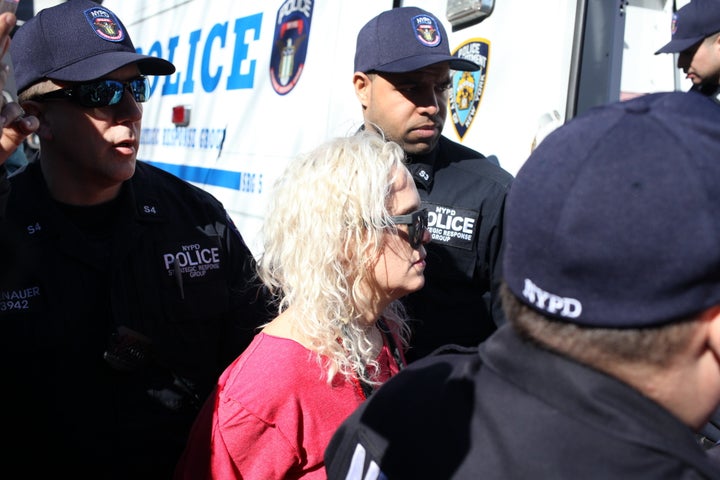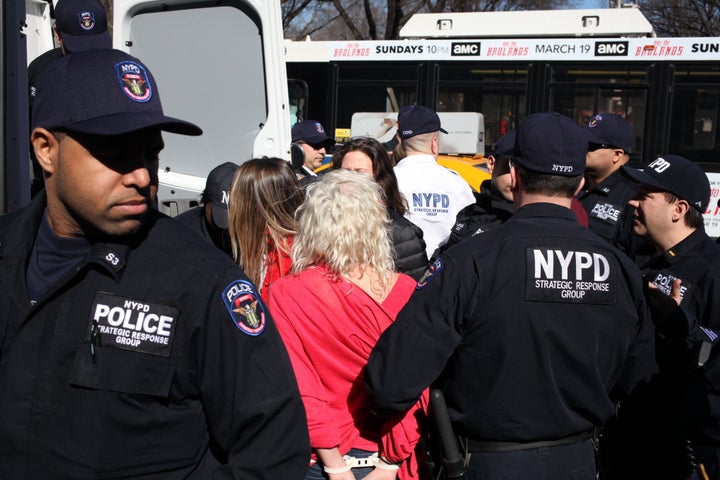 The Women's March Twitter account continues to send updates regarding the organizers' arrests, including the precinct where the women were taken:
All 13 demonstrators were released by police, one by one, later in the evening.
"I got arrested with some of the strongest women that represent the best that New York City has to offer," Sarsour said. "I feel empowered, I feel proud of what I did today and I've done this many times before. ... I hope it sends a message to people that you've got to risk it, you've got to be bold in this moment."
This piece has been updated.
Christopher Mathias contributed reporting.
Support HuffPost
The Stakes Have Never Been Higher
Related
Before You Go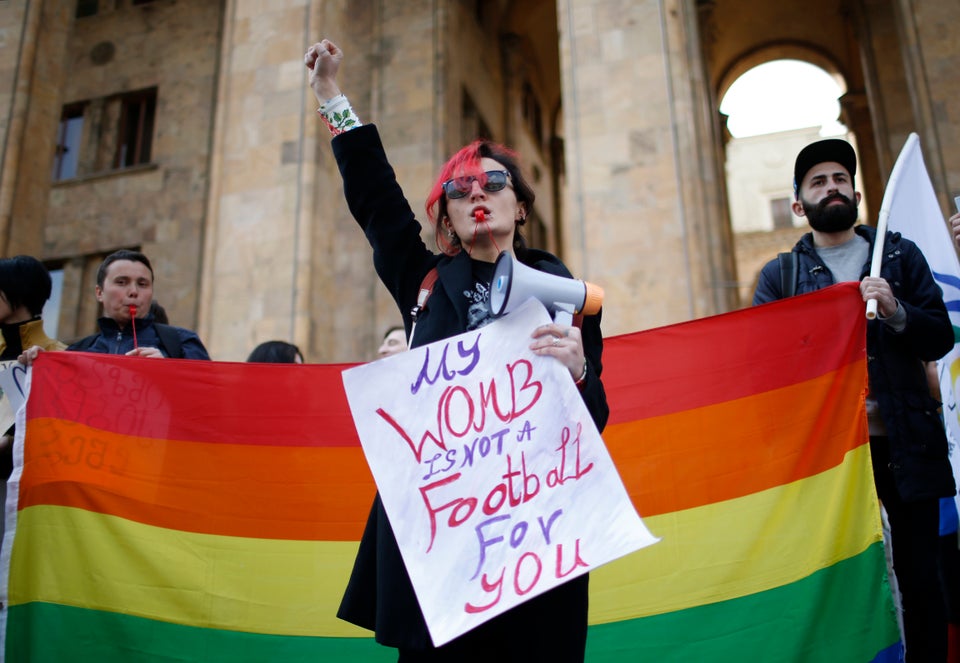 2017 International Women's Day Around The World
Popular in the Community