First conceptualizing and then actually hand-making a sign to take to a march is a variant of Street Art – part of the theatrical, political, personal, contentious activation of public space that you individually can take entirely with your own act of creativity. For pros and amateurs alike it can seem enthralling, liberating, even risky to put your artistic skill and opinions out there for others to gaze upon and analyze.
Still a protected form of speech (so far), the results of your industry can be thrilling, humorous, confusing, absolutely enraging. It depends.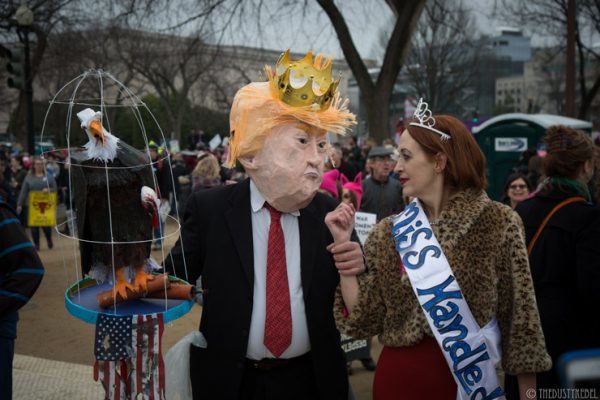 We follow Street Art wherever we go around the world and we are always on the lookout for new, effective, poetic, strident, abstract, in-context messages and techniques. This march met and exceeded expectations.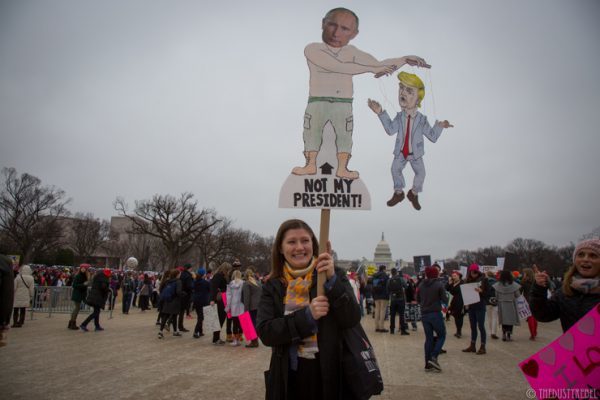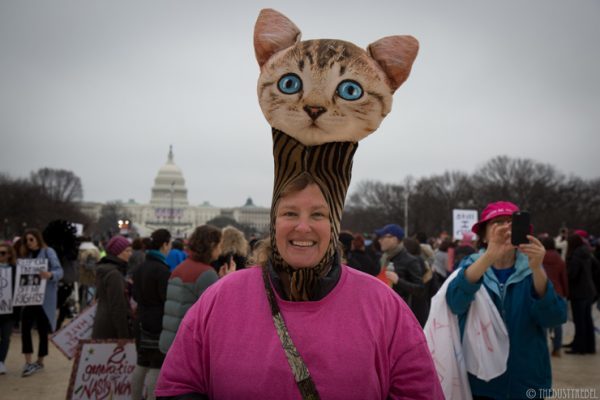 Themes addressed often spoke to subtle and overt misogyny and women's empowerment and dominion over their health, bodies, intelligence, families; all in direct response to Trump's cavalier disparagement and violence toward women on the record and alleged in courts.
Other topics of signs for this least favorite new president skewered Russian involvement in the election, a cabinet of mostly white male billionaires from banking and oil, his mocking of a person with disabilities, racism toward anyone not white, a mocking disregard for all environmental matters, and cats.
You undoubtedly agree that cats are appropriate for nearly any march, as long as you don't expect any actual cats to actually march, because that would be beneath them.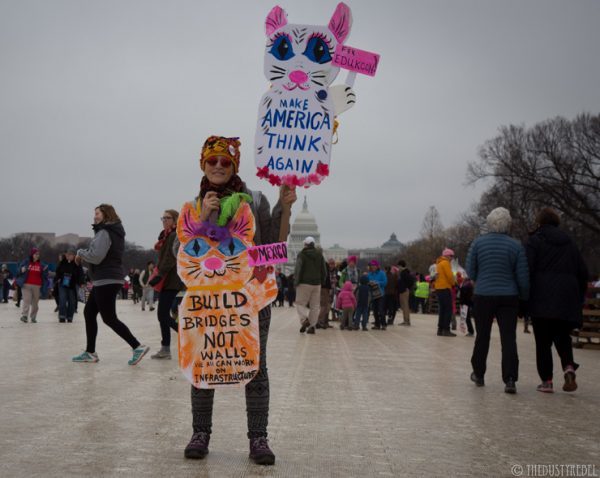 "We will not go away! Welcome to your first day!" was one of many chants that the New York photographer named The Dusty Rebel heard during his two day survey of the streets of the capital.
A dedicated eagle eye on the streets capturing buskers, beauties, prosletizers, preachers, politicos, and flim-flammers, Dusty says that this visit to DC was an overwhelming experience and sometimes challenging to capture. We're thankful that he did and that he shares some of his favorite shots with BSA readers today.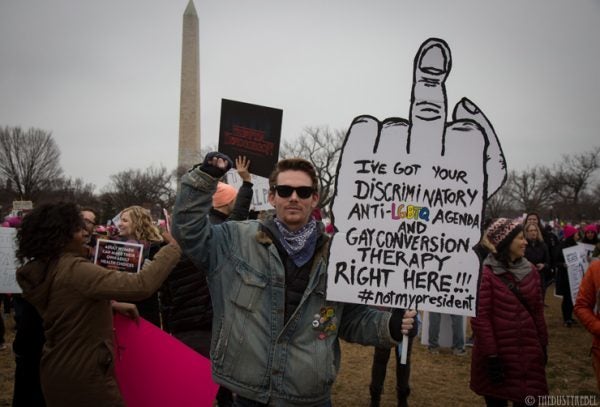 In fact, this momentous series of marches across the world looks like it may have launched a new political movement, possibly sparking an increased level of engagement of citizenry with the wheels of government. It's hard to tell but at least for now it's brought more handmade art to the street.
"Sounds like it's already time to start coming up with new sign ideas!," says Becki F. on her Facebook page when it has been announced that the next march is being planned for April 15th – tax day. One possible outcome will be that the President admits that yes, people do care about his tax returns.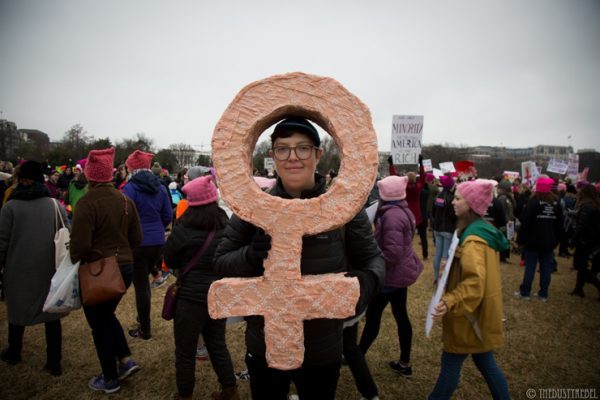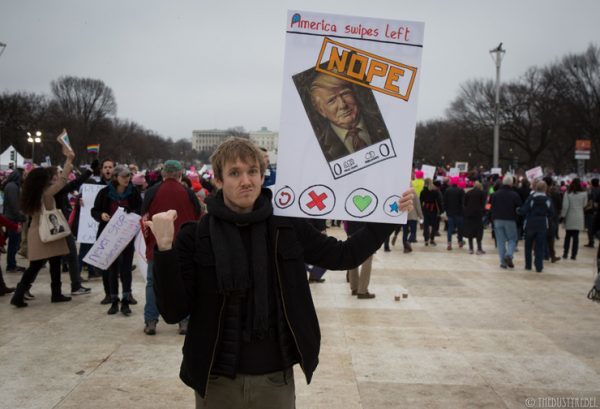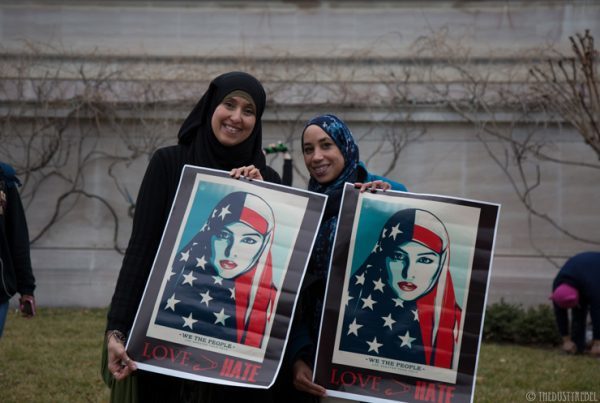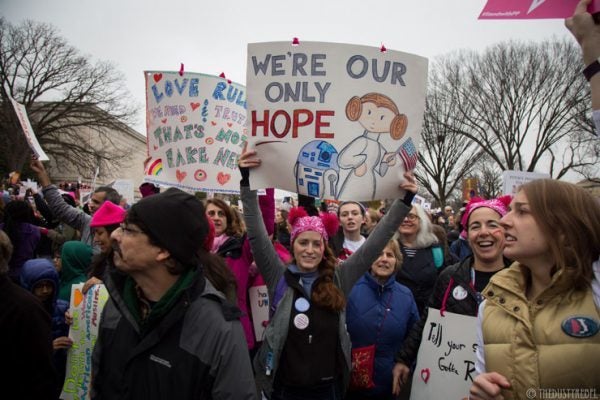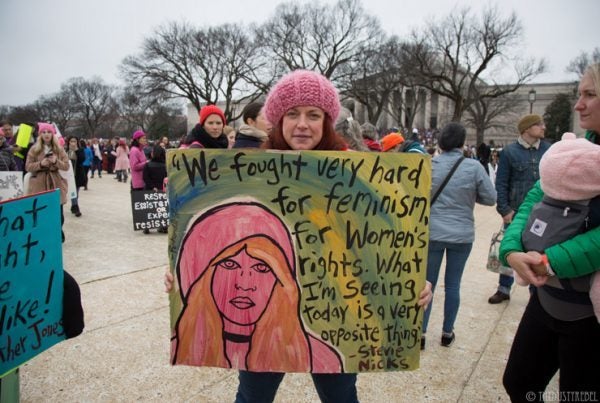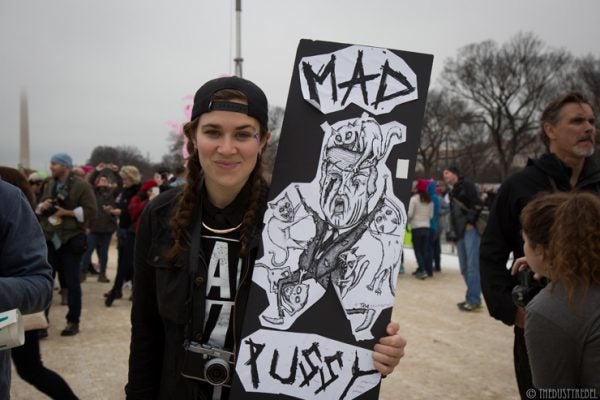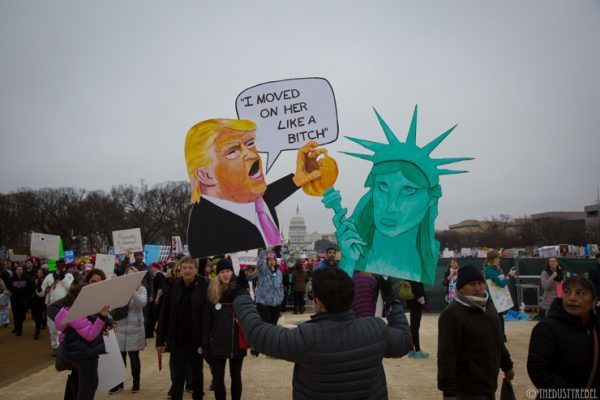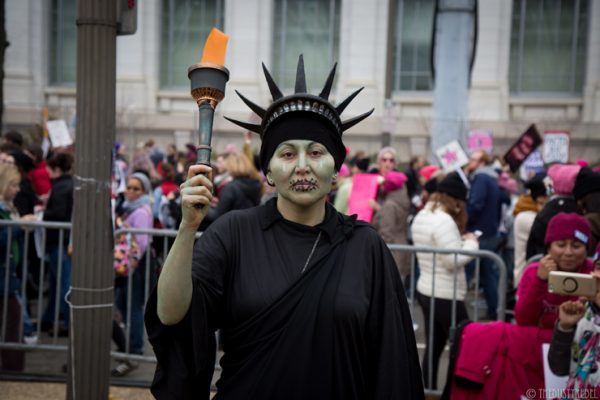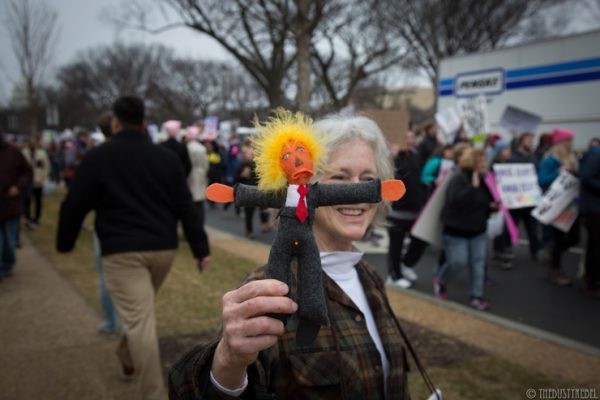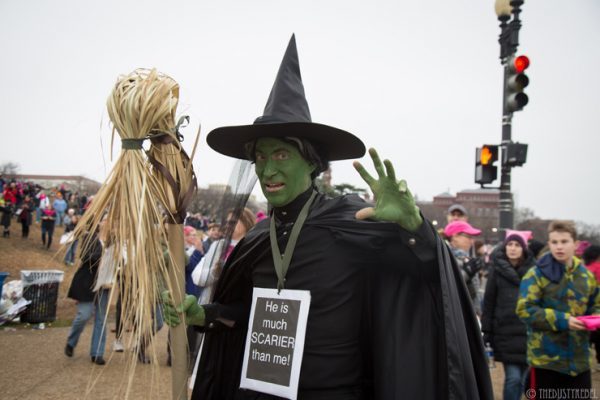 To learn more about the Women's March On Washington or to get involved click HERE
Please note: All content including images and text are © BrooklynStreetArt.com, unless otherwise noted. We like sharing BSA content for non-commercial purposes as long as you credit the photographer(s) and BSA, include a link to the original article URL and do not remove the photographer's name from the .jpg file. Otherwise, please refrain from re-posting. Thanks!
A version of this article is also posted on Brooklyn Street Art here.
Read all posts by Steven P. Harrington and Jaime Rojo on The Huffington Post HERE.
Follow us on Instagram @bkstreetart
Support HuffPost
The Stakes Have Never Been Higher
Related
Popular in the Community