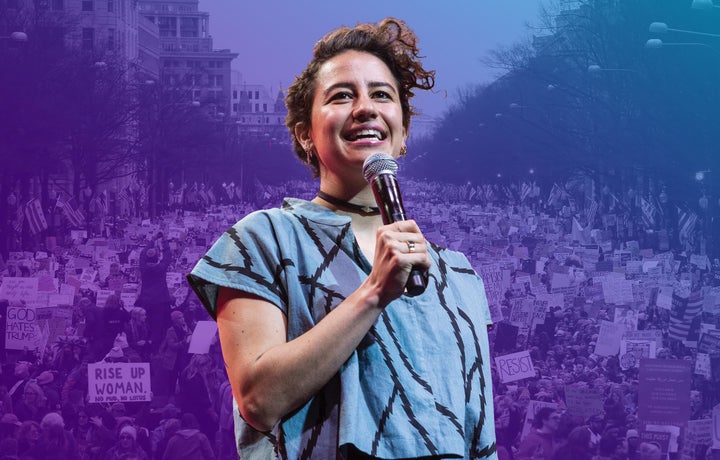 The Women's March in Washington smelled cold, like brisk fall, even though it was January — evidence for the Resistance that science is real and so is global warming. It tasted like the Eastern Mediterranean cuisine by a Spanish American immigrant chef at Zaytinya, which was packed with fellow peaceful protesters giddy with pride and kinship. It felt like the rumble of the Lincoln Theatre during the 2 Dope Queens show I guest-hosted with Phoebe Robinson, one of my best friends and my chosen sister.
Stand-ups like Michelle Buteau and Tig Notaro talked about their tig-o'-bitties and how to politely respond to being misgendered, respectively. The march sounded like chants and songs, the key to keeping a large group of people sane, focused, motivated.
It looked like a sea of different kinds of people, every kind of person you could imagine — hot people, not-hot people, angry millennials and over-it baby boomers, children who were so excited to be there and believe most deeply in the cause, gay kids and old gay folks, black people, people in wheelchairs, brown folks and traditional heteros "all fired up, ready to go."
These were some of my favorite chants from the march, and gosh, does it feel good to remember them: "Hands too small/Can't build a wall," referring to 45's tiny, weak hands and the administration's proposal of building a literal wall to separate Mexico and the U.S. "Fuck Mike Pence; Fuck Mike Pence." A simple four-four rhythm that gets the gut. It was started by a bunch of young, hetero white boys. Yas/LOL.
One of my favorite signs said "My wife is a Muslim and not a terrorist, but I'm scared of her anyway." First of all: LOL. Second of all: That is some advanced LOLs we're enjoying over here . . .
Another winner: "Shanté, we stay," a send-up of RuPaul's quote from Drag Race: "Shanté, you stay." Ru paved the way for so many people, and there we were, walking that path. But the saddest yet most effective sign of all was "Women's rights are human rights," a famous Hillary Rodham Clinton quote from the 1995 Fourth World Conference on Women in Beijing, 22 years earlier.
The white people were angry. Really, really angry. I grew up in a small, conservative town in Long Island in the nineties; it was nothin' but white people pretending everything was AMAZING. Twenty years later, I had never seen so many angry, progressive white people.
They felt backed by the people in the streets, protected by those around us. White people were screaming about equal rights for black lives, ashamed of their white privilege, ashamed that it took till now to scream about that inequity. Men of all ethnicities and orientations were singing, yelling, shouting all day, ready to share their privilege without fear of losing it, ready to advocate for women and complete the cycle of progress. White women were recognizing the distinction between white feminism and intersectional feminism.
And we all realized we had been taking science and fact for granted and that even these things necessitated our explicit support. There's no shame in not having it all figured out. One's sense of self develops over a lifetime, so you can't actually have it all figured out until the moment before you die. Just keep reading, talking it out, and learning from mistakes.
There's no full-throttle, zero-to-100 wokeness. There are levels of wokeness that you keep peeling away and uncovering over time.
At the march, I saw people all along their individual journeys, from babies and toddlers to Gloria Steinem. We marched and chanted, walking slowly as one single, global organism, 5 million people connected through space and time. We had the world stage. Progressive thought entered the mainstream social consciousness and acquired a greater visibility and deeper validity. We made noise that was impossible to ignore and rerouted our nation's narrative.
Our movement was big enough to represent the "average American" for a day. Well, actually a whole weekend. We were too many to ignore and we're growing. Watch out for us — there's more to come.
From TOGETHER WE RISE, by The Women's March Organizers & Condé Nast, published by Dey Street. Copyright © 2018 by The Women's March Foundation. Reprinted courtesy of HarperCollinsPublishers.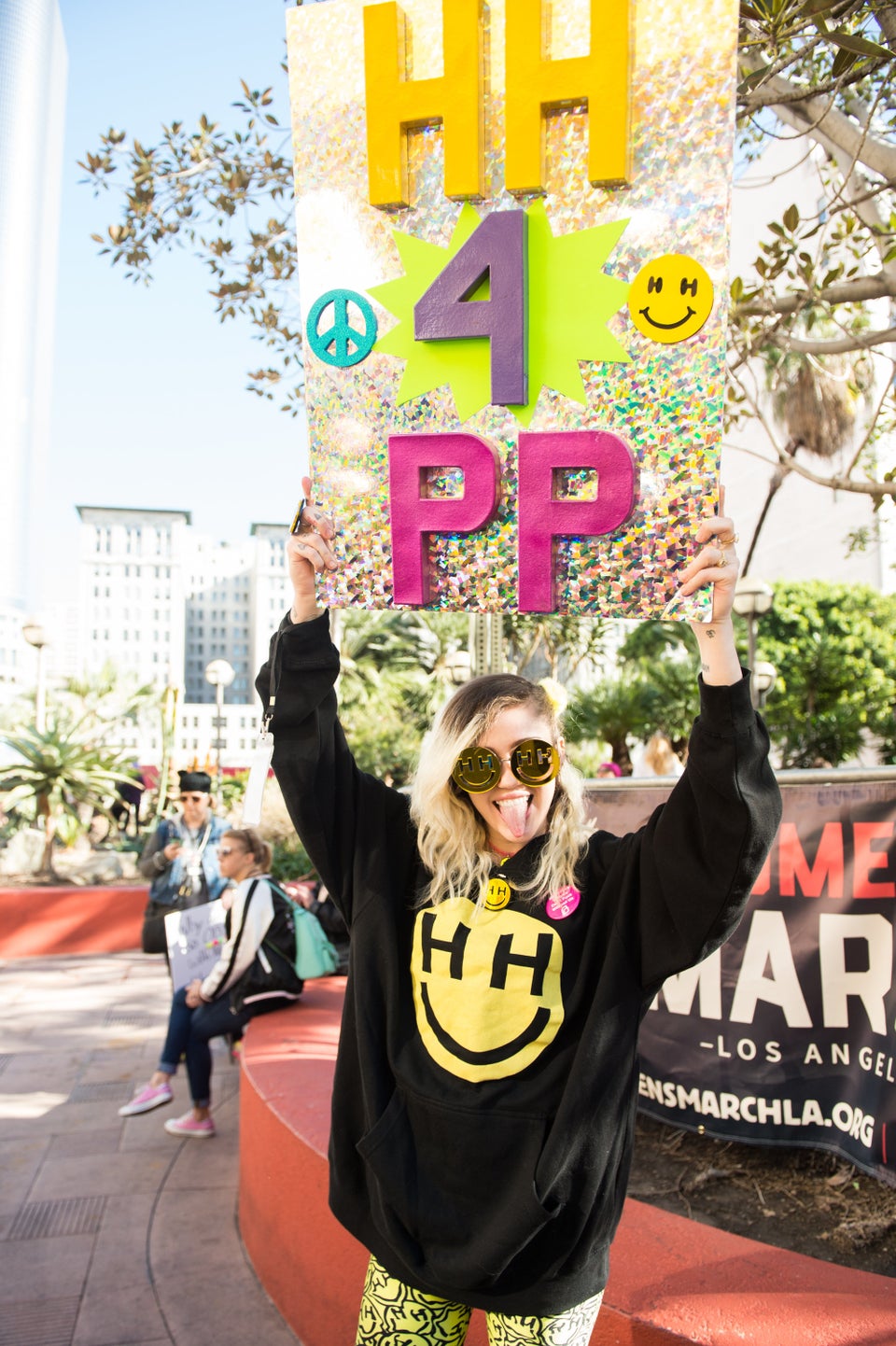 Celebrities Walking For The Women's March
Popular in the Community