Newlyweds Marko and Allison Milincic took an unexpected detour on the way to their wedding on Saturday: right through the Women's March in Chicago.
Traffic and road closures around the city made it difficult for the couple to get to the limo that was supposed to take them to their ceremony. So they decided to walk through the crowds of marchers ― and even stopped to take some pictures with their photographer Jai Girard while they were there.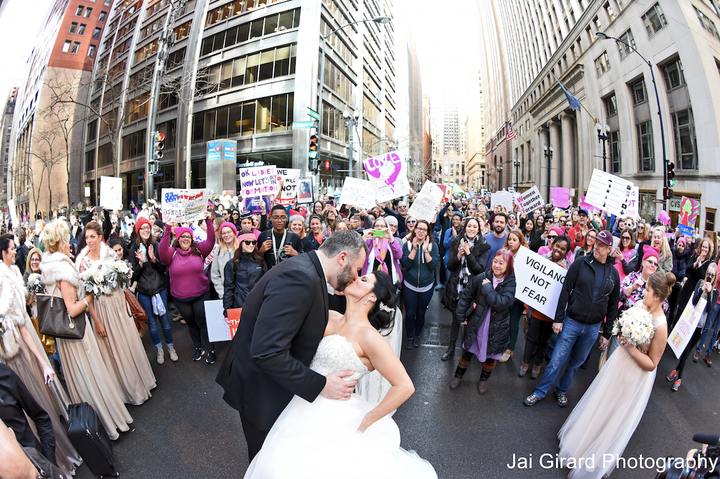 "We walked through the marching area and people surrounded us and started chanting 'love trumps hate,'" the bride told Inside Edition. "It was amazing."
The photographer told The Huffington Post that the atmosphere at the march was incredible.
"It was jubilant and exciting with cheering for the bride and groom," she said.
The couple was worried they might be late to their own ceremony, but fortunately they made it on time and made some wonderful memories in the process.
The march in Chicago was just one of hundreds of sister marches across the country and in cities around the world. For more on this story, watch the video above.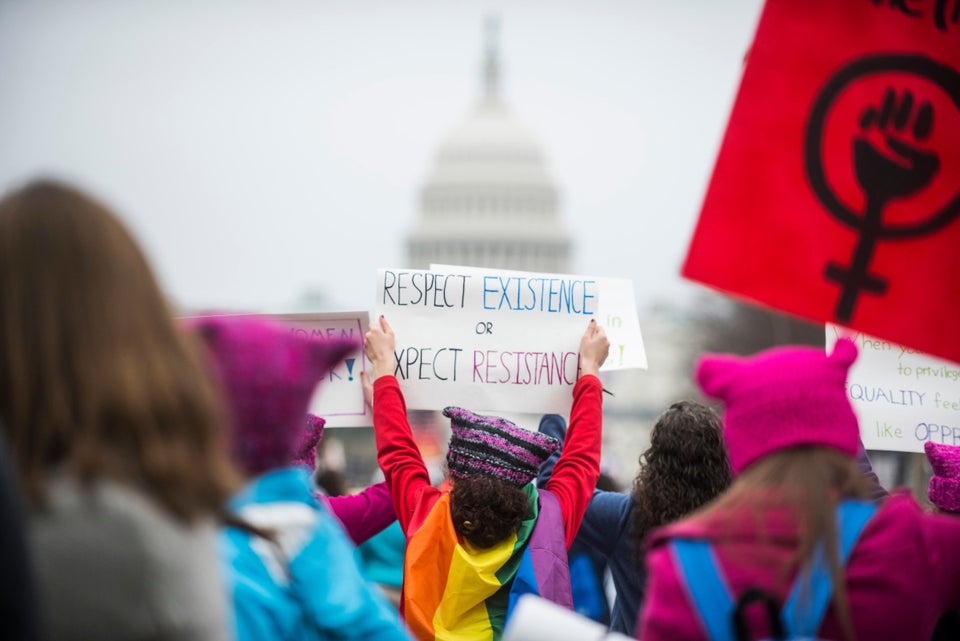 Feminist Signs From The Women's March On Washington
Popular in the Community