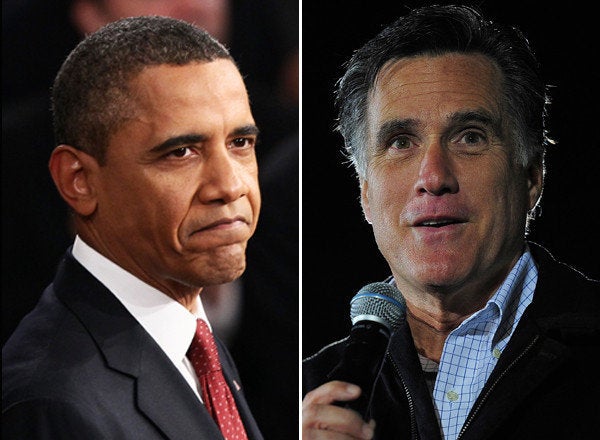 During the first presidential debate, neither President Obama nor Governor Romney addressed the issue that affects half the world's population: women's reproductive rights. As the two square off on foreign policy, women's reproductive rights must be addressed because whomever becomes president will not only determine U.S. women's personal, economic and educational choices, but also those of women worldwide.
The candidates' positions on women's reproductive rights couldn't be starker.
President Obama has defended women's reproductive rights. Under the Affordable Care Act, President Obama ensured women had access to copay-free birth control. He appointed two Supreme Court Justices that were committed to upholding Roe v. Wade, and he has opposed conservative state policies mandating ultrasounds before women have an abortion. When Pennsylvania Governor Tom Corbett told women to "close your eyes" if they didn't want an ultrasound, Obama responded, "Women across America aren't closing their eyes. As long as I'm president, I won't either."
While Mitt Romney may support abortion in "the case of rape and incest, and the health and life of the mother," he has pledged to overturn Roe v. Wade and repeal Obamacare, ending near universal birth control coverage for millions of women. He also plans to "get rid of" Planned Parenthood, which does not receive any government dollars for abortions, but would cut off access to birth control and breast cancer screening for millions of women.
Who becomes president in 2013, however, won't just impact American women. In 2011, the United States contributed $648 million for family planning and reproductive care, making it the world's largest donor.
Three words signify how U.S. foreign policy has impacted women's reproductive rights worldwide: global gag rule. Put into law by George W. Bush, it banned federal funds to family planning organizations abroad. If any program even discussed abortions, they were de-funded. As a result, numerous women's health clinics were forced to close. Dr. Gill Greer of International Planned Parenthood Federation says that during those eight years, they lost over $100 million for family planning and health programs. The dire consequence of losing these critical funds: 36 million unplanned pregnancies and 15 million induced abortions.
According to the Guttmacher Institute, 603 million women in the developing world now use birth control. An estimated 215 million women -- one in six women -- who want to delay or cease childbirth, however, cannot access contraception. If women had access to family planning, one in three deaths during pregnancy and childbirth could be prevented.
Not only do investments in women's access to family planning save lives, there is now a mountain of evidence of how the pill, by enabling women to delay pregnancy, has allowed women to invest in their education and skills. In fact, a study by University of Michigan economists credits the pill in narrowing the earnings gap between men and women by 30 percent.
While women need more than family planning and reproductive health services to achieve equal rights and realize their full potential, it has undeniably helped women advance their educational and economic opportunities. Ensuring women's reproductive rights can also make a significant contribution to easing pressure on our world's natural resources.
In 2011, the global population surpassed the 7 billion mark. If unaddressed, the world's population will grow to 9.3 billion by 2050, which will further stress water and energy shortages. According to the National Center for Atmospheric Research, providing family planning to all women who want it could reduce up to 15 percent of essential carbon emissions.
Recognizing the power of investing in women's reproductive health, Melinda Gates recently raised $2.6 billion from private donors to support family planning programs worldwide. Her courage to say publicly that family planning saves lives backs what millions of women have been saying for decades: that a nation's security, prosperity and progress are inextricably linked to the status of its women.
Today, 1.2 billion are aged 15-24. By giving these girls and young women the choice to decide when and if she will have children, we are investing in a brighter future for her and all of us in the form of more investments in human development and eased pressure on our planet. By ensuring reproductive health to women whom need it will empower them and greatly improve the health and well-being of their children. The next U.S. president will determine which direction we go.
Musimbi Kanyoro, PhD is the President and CEO of the Global Fund for Women. She is also on the HighLevel Task Force for the International Conference on Population and Development.
Popular in the Community