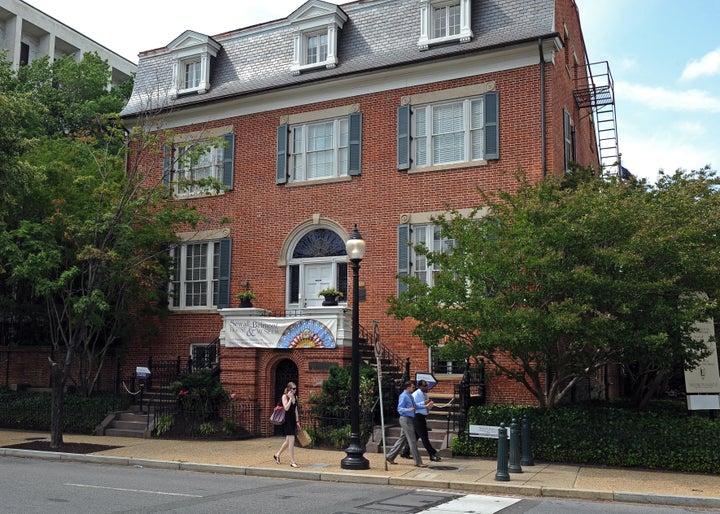 WASHINGTON -- Women who fought to earn their right to vote set the stage for a century of enfranchisement advocacy in the United States. The 14 Democratic women in the U.S. Senate introduced a bill on Thursday to designate the nation's foremost museum of women's suffrage as a national park.
If the bill passes, it would mean increased funding to pay for park rangers, expanded hours and crucial repairs to the Sewall-Belmont House & Museum in Washington, D.C.
Led by the revered suffragist Alice Paul, the National Woman's Party was the chief vehicle through which women lobbied Congress and the White House to pass the 19th Amendment, which gave them the right to vote when it was ratified in 1920. The
Sewall-Belmont House
later became the headquarters of the NWP.
"Not a single one of us would be here without Alice Paul and the National Woman's Party," said Sen. Barbara Mikulski (D-Md.), the bill's chief sponsor, in a statement Thursday in the congressional record. "That's why it's so important that we not only preserve the place where they fought for women's full inclusion in society, the Sewall-Belmont House, but elevate it to its rightful spot among our nation's most important national treasures."
Mikulski was elected to the House of Representatives in 1976 and the Senate a decade later, making her the longest-serving woman in the history of the U.S. Congress.
"There's a lot of support for bringing more women's history sites into the National Park system," Kristen Brengel, senior director of legislation and policy for the National Parks Conservation Association, told The Huffington Post.
The Sewall-Belmont Museum collection includes hundreds of artifacts from the decades-long struggle for equal voting rights, including posters, banners, photos and congressional voting scorecards.
"I think we lose our appreciation today for how hard these women fought for the right to vote," Brengel said, "and there are so many tactics that Alice Paul used that set the stage for people like Dr. Martin Luther King, 50 years later."
As for the bill's prospects, Brengel pointed to this week's passage of a stand-alone preservation bill in Congress to protect the Boulder-White Clouds wilderness area in Idaho, which was signed by President Barack Obama on Friday.
"We're all really encouraged by the fact that the Boulder-White Clouds bill passed without needing to be attached to another bill," Brengel said. "Prior to this, we've had to put preservation bills almost exclusively into packages with other legislation. But the fact that this passed on its own bodes really well for future national preservation efforts in Congress."
CORRECTION: A previous version of this article suggested that the National Woman's Party owned the Sewall-Belmont House prior to 1920. It was purchased by the party in 1929.