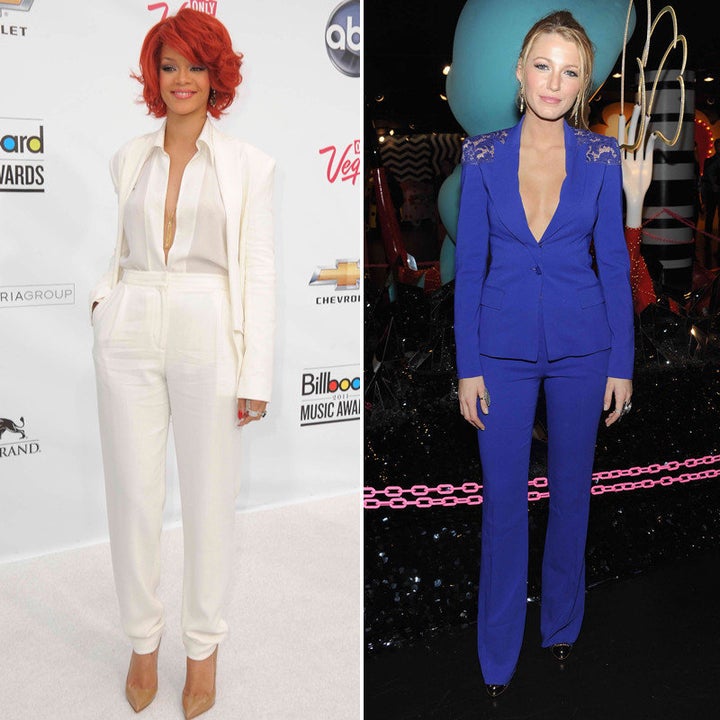 Here at Stylelist we have the freedom of a wearing pretty much whatever we want to work. Our liberal dress code means that we see colleagues in everything from flip-flops to caftans to sheer blouses.
We know this is not the norm. Most of our peers, especially those who work in the financial or legal sectors, are relegated to suit status. But we won't shed any tears for them, because suits have evolved from the boxy numbers that Hillary Clinton used to wear to sleek, feminine numbers found on the likes of Rihanna and Blake Lively.
The secret is finding the right style for your body -- suits that enhance, rather than hide your shape. Below, ten suits that are way more sexy than secretarial, as well as being lightweight -- avoid sweating it out in the right fabrics this summer. Also, get inspired by these working women who have worked it out in style over the years.