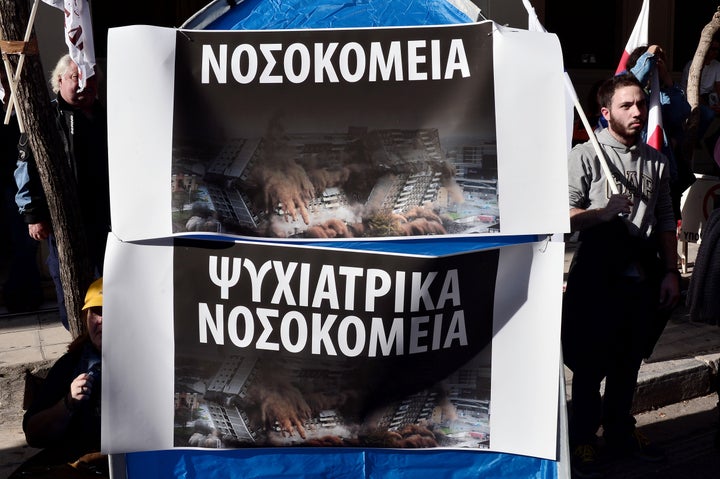 But in a conversation with HuffPost Greece, demographer Peter McDonald said he believes the declining number of live births does not directly relate to poverty as much as it relates to unemployment among women.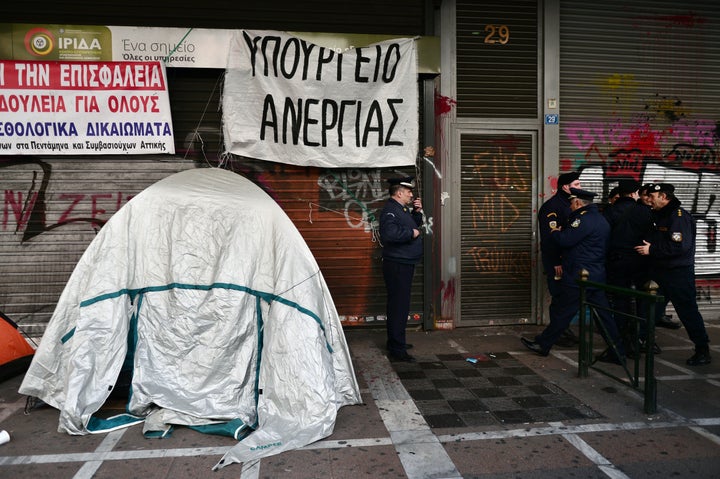 The Problem With Female Unemployment
The fertility rate refers to how many children a woman would give birth to were she to live all her childbearing years at the current fertility rates for her age group. For developed countries to keep their populations from declining, the fertility rate must be about 2.0.
Even before the financial crisis brought about budget cuts and austerity measures, Greece was among a relatively small group of countries with a fertility rate of 1.5. Other countries in that group include Italy, Spain, Germany and Austria, as well as Thailand and China. In the Scandinavian nations, as well as some French- and English-speaking countries, on the other hand, fertility rates are at 1.7.
Peter McDonald, who's a professor at the Crawford School of Public Policy at the Australian National University, says that the difference between these two groups lies not so much in the economic situation of the countries as in the participation of women in the labor market. The fertility rate is lower in countries with higher female unemployment.
According to the Greek Statistical Authority, about 1.2 million Greeks were unemployed in July 2015, or some 25 percent of the country's workforce. Unemployment was even higher for women, reaching 29.4 percent.
McDonald says that Greece's "demographic bomb" is a result of a combination of factors, but that the unequal participation of women in the labor market is the most significant.
Greek newspaper Kathimerini reports that according to a survey by medical aid organization Médecins du Monde, four in 10 women in Greece decided in 2014 to have fewer children, or no children at all, for economic reasons, including a fear of losing their jobs. As a result, the survey indicates, one-fourth of Greek women born in the '70s will be be childless.
Other Factors
In addition to unemployment among women, several other factors contributed to the childbearing crisis, including the fact that many Greek children live at their parents' home longer than in other European countries.
In Greece, 57 percent of young people between the ages of 18 and 34 haven't left the family home.
Data collected by Eurostat, the European Statistical Authority, shows that is much later than young people in Europe's north.
The economic crisis has also convinced many young Greeks that their chances of a brighter future are higher outside of the country. According to a study by Lois Lambrianidis, a professor at Macedonia University, Thessaloniki, for example, 190,000 Greek scientists are currently working abroad today, mainly because of the limited demand from the Greek economy for university graduates.The number has surged in comparison to past years, and especially after the onset of the crisis in 2010.
Budget cuts in the health sector provide another obstacle. A lack of day care options make it difficult for working women to combine motherhood with a demanding job. Uninsured pregnant women face increasing difficulties to access health services, whether for check-ups during their pregnancy or later on for medical services for their babies, forcing many of them to pay for medical costs on their own.
The solution
According to McDonald, the creation of proper infrastructures such as day care centers and nurseries to encourage women to get in the labor market can give a boost to births. In many families today, both parents work, and a working woman is more likely to become a mother than a stay-at-home wife, the professor says.
McDonald also argues that the rise of births can have a positive effect on the economy by helping bring about a GDP increase, and can help relieve the stress an aging population puts on the social security system. In turn, a GDP growth will reinforce birth rates, McDonald says.
"As time goes by, the low birth percentages accentuate the problem. When the population ages fast, the labor force drops. This creates an even greater problem," McDonald explains.
"This means that social institutions have to support the effort of mothers to combine work and family. This includes hiring contracts on the part of employers, help with house work on the part of husbands and state support through nurseries and parental leaves," he concludes.
This story originally appeared on HuffPost Greece and was translated into English.
Popular in the Community