WASHINGTON -- Armanda Legros, a single mother in Queens, New York, was six and a half months pregnant with her second son in 2012 when she lost her job. She had worked for an armored truck company on Long Island for two years, a job that sometimes required her to do strenuous lifting. She pulled a muscle in her stomach one day at work and had to take the week off to recover.
When she returned to work with a doctor's note advising her to avoid heavy lifting for the remainder of pregnancy, her manager sent her home indefinitely with no pay.
"He said I could only work if I had no restrictions -- company policy," Legros told members of the Senate Committee on Health, Education, Labor and Pensions on Tuesday. "I knew this wasn't true. They had accommodated my coworker who had injured his back on the job."
Legros said she scrambled to find another job, but her pregnancy was already showing and no one would hire her. She lost her health insurance after her job ended, and her unemployment checks were only a fraction of what her paycheck had been. She had to apply for food stamps to help feed her infant son and 4-year-old.
"I was forced to use water in his cereal at times because I could not afford milk," she said. "I was scared every time I looked in my empty fridge."
New York City has two policies that would have applied to Legros had she lived within city limits: a mandatory paid sick leave law and the Pregnant Workers Fairness Act, which requires employers to make certain accommodations for the health of their pregnant employees. But because she lives in Nassau County, she is not entitled to those protections.
Democrats in Congress have been trying for years to expand those protections, among others, to all working women in America, and they have significantly escalated those efforts in recent months. House Minority Leader Nancy Pelosi (D-Calif.) kicked off the party's coordinated push for a women's economic agenda in June 2013, traveling around the country and beating the drum for legislation to guarantee workers paid family and medical leave, ensure job security for pregnant workers, raise the minimum wage, expand affordable childcare for working mothers and combat gender pay discrimination.
The Senate HELP Committee held its second hearing in a month on Tuesday to discuss legislative avenues to help women succeed in the workplace. Committee chairman Tom Harkin (D-Iowa) said he became aware of the need for better workplace policies for mothers after his wife, Ruth, had a baby. She had just been elected county attorney of Story County, Iowa.
"She cleaned out a broom closet in her office to make a place for a crib or bassinet, and she took [the baby] to work every day and nursed," Harkin said. "That raised a lot of eyebrows in the courthouse in Iowa, someone bringing their baby to work and nursing. She could do that because she was an elected official, but what if she worked somewhere else?"
Women are the primary breadwinners or co-breadwinners for nearly two-thirds of families in America, and full-time working women earn about 23 percent less than men on average, according to the latest Census Bureau statistics. Nearly 40 percent of the workforce, or 41 million workers, do not earn paid sick leave, and according to a recent U.N. report, the U.S. is one of only three countries in the world that does not guarantee paid maternity leave.
But Republicans have repeatedly blocked and continue to oppose Democratic efforts to guarantee paid sick and family leave, raise the minimum wage, protect pregnant workers from job discrimination and pass equal pay laws. Republicans claim such policies are just more government mandates that harm job creation.
"Sometimes the debate here in the committee is between what's called the 'mandaters,' or those who see a need and say, 'We can tell you what to do,' and the 'empowerers' -- those who see a need and say, 'We will empower you to do those things,'" Sen. Lamar Alexander (R-Tenn.) said on Tuesday. "Paid sick leave mandates sound like a good idea, but every time we impose new mandates, we sometimes destroy jobs."
While the GOP-controlled House is not likely to make any moves this year on women's economic policies, the movement has gained some traction at the state level. Last year, Rhode Island became the third state, after California and New Jersey, to provide paid family leave insurance for its workers, and similar policies are moving forward in New York and Washington state.
And the paid family leave policies seem to be successful in the states that have them. A 2012 Rutgers study of the policy in New Jersey showed that women who took paid leave after a child's birth were more likely to be employed the following year and reported higher wages than women who did not take paid leave. Families who took paid leave used about 40 percent less public assistance in the year after a child's birth than those who took no leave.
Legros implored the Senate on Tuesday to pass legislation to help women like her hang on to their paychecks during and after their pregnancies. "If you truly value families and children, then you have to make sure that the women who bear those children and raise them can earn the fair and equal wages we need to support them," she said.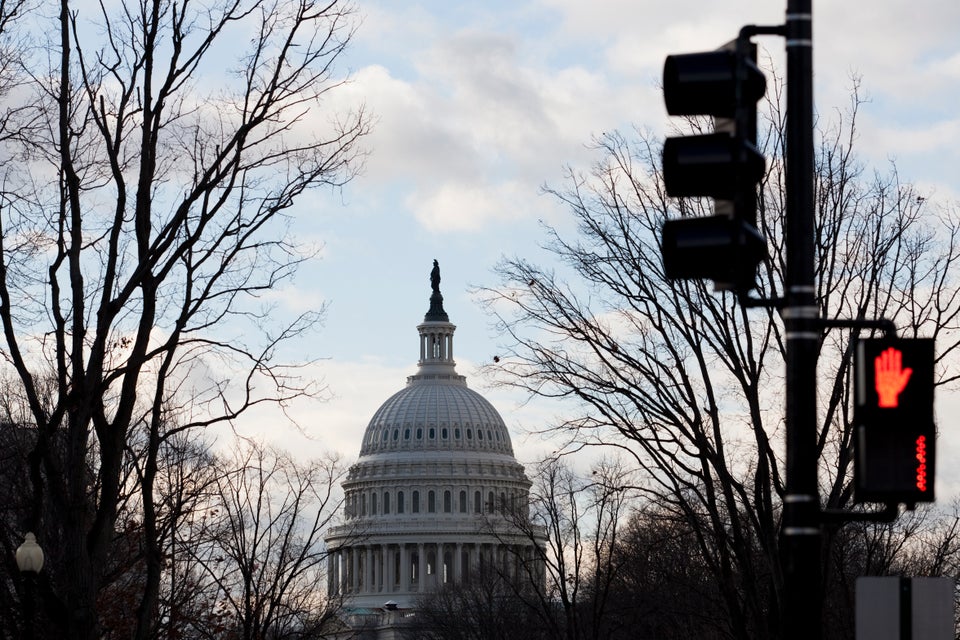 113th Congress Facts
Popular in the Community