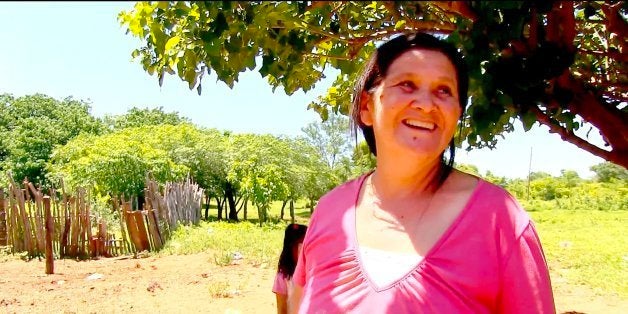 In most countries of Latin America and the Caribbean, poverty is concentrated in the rural areas, where approximately 125 million people live. The majority of the population is made up of self-employed farmers and small business owners who rely on their own hard work to survive.
Rural women in particular wear many hats in their homes and on their farms. They are the primary caregivers to children and the elderly; they also take responsibility for housing, medical care and education. On their farms, they help with planting, harvesting and tending livestock, keeping chickens for eggs and goats for milk and cheese to sell and feed their families.

Although all of these contributions are critical and provide substantial financial support for their households, women rarely perceive it as such. They describe their activities as simply part of being a housewife and rarely seek opportunities to expand their economic opportunities independently. In fact, most women do not even have access to a bank account. In Paraguay, for example, only 23 percent of women have an account at a formal financial institution.

Women's World Banking began a project in 2012 with financial institutions in Paraguay, Colombia and Peru to offer loans specifically tailored to these hardworking women. Two years later, nearly 25,000 women have access to loans in their own names -- many for the first time in their lives.
This video provides a glimpse at how small loans create big changes in the lives of participating women and within the financial institutions that serve them.
REAL LIFE. REAL NEWS. REAL VOICES.
Help us tell more of the stories that matter from voices that too often remain unheard.