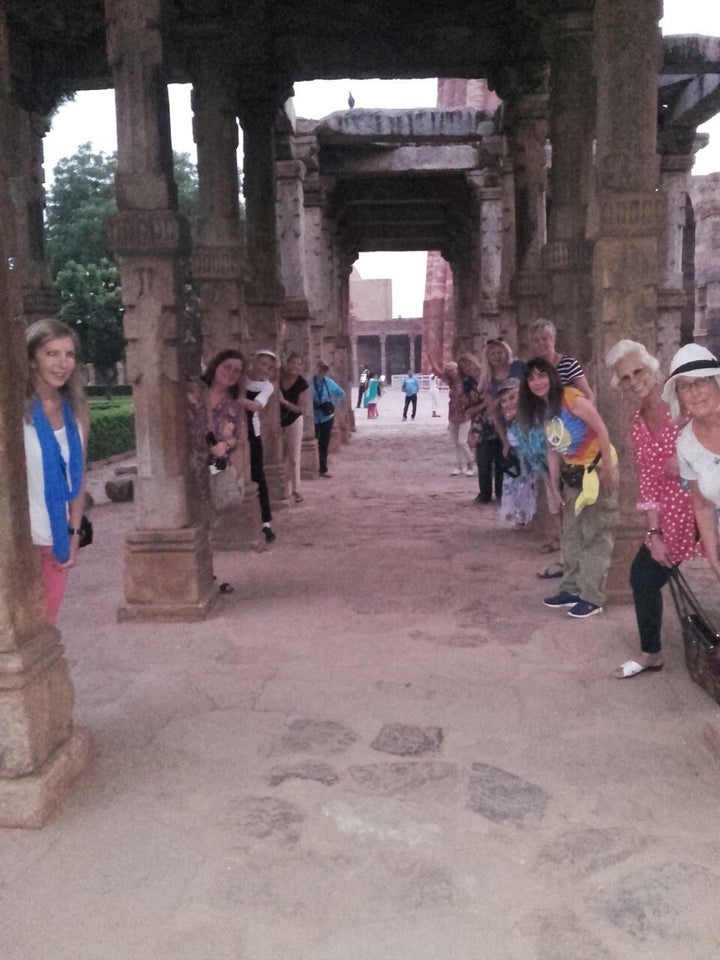 The Women's Travel Group is going to Israel on January 20-28 2018. Most trips to Israel are religion based, mainly Jewish or Christian. Many are sponsored by a synagogue or a church group. Israel is the Holy Land for 3 religions, so why is it that tours ignore this mix? Following that question, how can we rebalance all our trips so we include more real sides of a country?
Here is what The Women's Travel Group believes makes a balanced trip, and one where we return as smart women, digesting and questioning what we learned.
An itinerary should be balanced. Sites visited in Israel should include historically Arab areas like Jaffa. Jaffa is the oldest part of the Tel Aviv; in recent years many Arab and Islamic landmarks have been restored. Jaffa is also known for its affiliation with St. Peter and Jonah. Many other areas in Israel combine Biblical, Arab and ancient and modern Jewish history.
In the same vein, if you visit India, you should visit a Sikh temple and / or a Mosque. In Turkey, visit a synagogue and / or a Russian Orthodox church. In Iran, stop by an Armenian church and / a Zoroastrian center. And in New York City, drive through Chinatown and Harlem, for a sense of the very important contributions made by each community.
History differs depending on who is the historian. Israel's ancient and modern history is fascinating, sometimes grim and often heart wrenching. A good idea is to visit an educational setting and hear first hand what young people are being taught and what they believe. In Ireland you might include Northern Ireland, where museums will tell the story of the IRA. In many cities, you can go a university. There you are guaranteed to hear another side of every thing a guide just told you.
It is also a useful investigation to connect modern industry to ancient practices. Israel is a growingly popular vine producer. Where did this come from? The Romans brought vineyards to every part of their empire. And of course, Israel was Roman from the 1st century BCE to 476 AD when the Byzantines took over. Connecting ancient and modern adds another layer of color to your experience.
If you take a Danube cruise, you pass through areas famous in WW2. Many areas are also full of Jewish history (there is an excellent article March 2015 NYTimes). The author connects modern Jewish life with history. In Sicily you can do the same with newer archaeological sites being unearthed in Palermo. Wherever you go, find a niche that connects or disconnects you to/from the country.
Food can teach a great deal. In Chile you enjoy German cuisine because Germans were many of the country's first European citizens. Same in Namibia, where German Backeries are everywhere offering ginger bread, soft pretzels and poppy seed cakes. Look at a menu in London and get a sense of the longstanding relationship between Britain and its colonies.
Next time you choose a tour, check that its day by day covers more than a mere ABC outline of sightseeing. Highlights are a must; there are shadows that you will remember more.
Popular in the Community