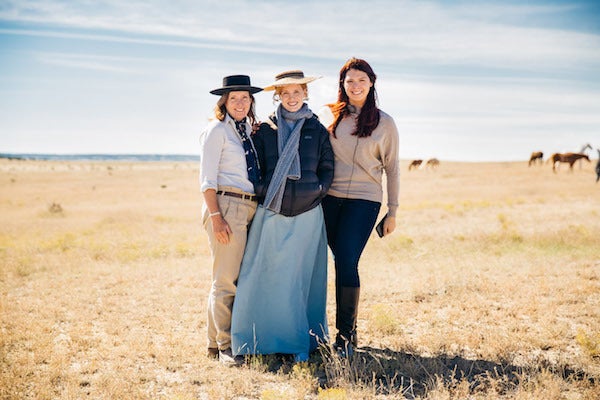 When filmmaking was invented it was women who ran the show.
According to the online resource Women Film Pioneer Project, hosted by the Columbia University Center for Digital Research and Scholarship, "more women worked at all levels inside and outside the Hollywood film industry in the first two decades than at any time since." What this means is that in the early days of filmmaking, gender seemed unimportant in the new medium and more women produced and made the first films than men, mere months after the art of moviemaking was invented. Women like filmmaker Alice Guy Blaché, who started in France and then moved to the US in 1910 and founded the Solax Company, one of the very first film studios.
So fast forward more than a hundred years and what has happened to women in cinema? Well, they've lost that home field advantage gained in the early days and slid down the ladder of success, perhaps partly the fault of men discovering how lucrative the movie business is, but also, in my humble opinion, because of one tragic flaw that is somehow ingrained in our DNA. As women, we just don't help one another, too caught up in a game of "she has it and I want it, so I'll take it away from her" that we're taught from an early age. So, instead of creating a unified front to conquer the perils of working in the Seventh Art, we squabbled, separated and lost the game.
Until now, I believe. Finally, within an interview, I found the kind of unapologetic, womanly, powerful-without-hesitation voice I was looking for, and that voice belongs to independent producer Erika Olde. Though her LA-based company Black Bicycle Entertainment, which she founded in 2014, Olde is vowing to "develop, produce and finance commercial and prestige feature films."
OK, but that's what most other Hollywood producers are doing, right?! How exactly is that helping women filmmakers? Well, the proof is in the pudding — or the movies in this case. Only recently, Olde produced and financed Hallie Meyers-Shyer's 'Home Again', starring Reese Witherspoon, which Open Road will distribute in North America starting September 8th; Susanna White's 'Woman Walks Ahead' starring Jessica Chastain which will premiere in the Gala section of the Toronto International Film Festival; and Whitney Cumming's 'The Female Brain', which made its world premiere at the 2017 Los Angeles Film Festival.
All films made by women, starring women and perfect to be watched by a wide range of audiences. Now that's my heroine right there. I don't need Wonder Woman thank you, I'll take Ms. Olde over her any day of the week!
In addition to her producing work, Olde has also started a program for female filmmakers for the prestigious Ghetto Film School, the LA/NY non-profit that provides educational opportunities to high school and college students passionate about making movies. Olde's seminar, 'Iris In: A Ghetto Film School Program for Young Women', is offered in both cities and features speakers, panels and networking opportunities with successful women in entertainment for those who want to pursue industry careers. 
Following is an interview with Erika Olde I conducted over email, not my favorite way to get to know a person, I'll admit but in this case, better than nothing! In fact, after "hearing" her answers, I can't wait to cross paths with this thoughful, important modern voice in contemporary cinema.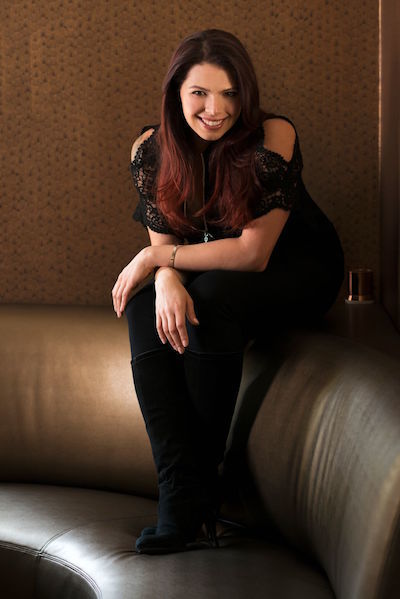 What are the challenges and advantages of being a woman producer in the US?
Erika Olde: The challenges within the film industry are no different than the challenges in other industries, I would imagine. For example, if I work with a male producer, most people tend to go to him first for instructions as opposed to me. I feel as though sometimes I am not taken as seriously as my male counterparts. However, I think we have the power to either dwell on those challenges and feel defeated, or to continue on despite them. It's not that I don't notice them, I've just found that consistently choosing to assert myself through my actions goes a long way.
I believe as women we are the largest, most powerful minority in the world. Your last three projects, including Susanna White's film which will premiere at TIFF, all feature women filmmaker and actresses. Do you choose your work conscious that you are helping to create more work for other women? Or is it that these filmmakers are the most qualified for the task at hand?
Olde: Up until now I have chosen the best filmmaker for the job. When you're telling a story about a female protagonist, it makes a tremendous amount of sense to have a woman tell it. I think the beauty in my particular situation is that this was not intentional. It just happened. I must say though, knowing you've made an impact becomes addicting, so who knows what we'll do next for women's empowerment?
Can you talk a bit about Ghetto Film School, and the work you do there? Why is it so important?
Olde: I have a program in collaboration with the Ghetto Film School (GFS) called IRIS-IN, in both New York and Los Angeles. The first part of the program is a speaker series in which women in various roles within the film industry come and speak to the GFS students about what they do day-to-day in their jobs. The second part is a mentorship and training program for five aspiring female filmmakers from the school, where they spend time with my company, Black Bicycle Entertainment, and experience how a production company runs. We work with students who wish to continue on in the industry, by helping them find internships within the industry based on what they want to do.
I feel this program is vital for students to gain an understanding of what jobs in the film industry are like on a daily basis. A lot of focus is typically placed on the theory behind physically making a film, and studying film history. But there is rarely a spotlight on what is required of different roles on a daily basis. I think a lot of students can have the opportunity to refine their skillsets and better choose the job that's right for them based on that industry and business knowledge. To me, being prepared is invaluable. I want them to walk in with their eyes open and absorb as much as possible.
How is independent filmmaking changing in the era of Netflix and Amazon? How have you felt the shift?
Olde: Netflix and Amazon are incredible companies. I'm a huge fan of what they've done. However, when you grow so fast and so large, you must operate to accommodate your size and financial situation. Similarly, to what studios must do. The change is that there are more studios to compete with for commercial material. However, we operate so differently due to our sizes, and there are arguably pros and cons to working with smaller production companies and large studios.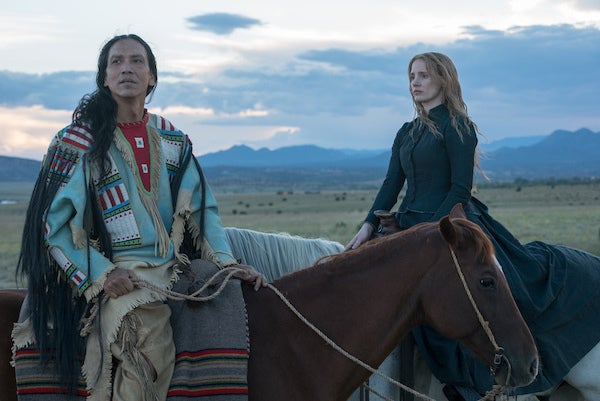 What do you love most about what you do? And least?
Olde: Imagine you've been working on and reading a script for months and years, and it's a story that makes you feel like you will literally just die if you don't bring it to life. Imagine the moment when you are on your first day of filming and you see the first shot come up on the monitor. That's the moment when everything you've only ever known in black and white, and in your imagination, has become real. That sends a shiver down your spine.
What I don't love is having to lose 10 lbs after being on set because I ate from the craft service table!
Do you believe cinema can change the world?
Olde: I do not believe that any one particular thing or individual can change the world. I believe that we can all change it together. Cinema is a powerful medium to provide perspective on a subject, and sometimes spark much needed conversation.
If you could sit down to dinner with five people, alive or dead, who would they be and why?
Olde: Diana, Princess of Wales, Joan of Arc, Amelia Earhart, Malala Yousafzai and Oprah Winfrey.
I think it would be fascinating to have a conversation with, in my mind, the most powerful women who've ever lived. These women are shockingly brave and have paved the way for other women to make a difference. They help us believe we can achieve anything. That's what I work to inspire in others as well.
And please describe yourself to someone who doesn't know you.
Olde: I'm a passionate filmmaker with a desire to make films that I want to watch. Many of my film choices come from a place of nostalgia — and growing up on a certain type of film — be it from Nancy Meyers or 'Pretty Woman' (an all-time favorite). What I love most is working with first-time as well as young aspiring filmmakers which I get to do through my program at the Ghetto Film School. 
I'm basically always rooting for the anti-hero, I think it started with Vivian Ward. You do know who Vivian Ward is, don't you?!?
Calling all HuffPost superfans!
Sign up for membership to become a founding member and help shape HuffPost's next chapter
This post was published on the now-closed HuffPost Contributor platform. Contributors control their own work and posted freely to our site. If you need to flag this entry as abusive,
send us an email
.