The comics say that Wonder Woman was a gift from the gods, but we're pretty sure they've never seen this burger.
A restaurant called Datz in Tampa, Florida has challenged us all with their multi-layered "Amazon Warrior Burger." This piece of art is actually a "Wonder Woman"-inspired burger that looks so incredible it's hard to imagine eating it.
But only for a minute, because this thing looks delicious.
This truly heroic meal features three different sourdough buns that have been dyed red, gold and blue. And it's a real feat to eat, with two beef patties broken up by a slice of pineapple.
Yes, that's right, pineapple.
Do you see that truly patriotic top bun? That's a sourdough bun decorated in white cheddar and American cheese stars. It's amazing such a wimpy little skewer can keep this mighty meal together.
Datz is a pretty popular local spot in Tampa and has been featured nationally on Good Morning America, Time, and Food Network. Their most popular menu item is typically their "Cheesy Todd" mac and cheese burger, but this new creation might wedge-out the old favorite.
Unfortunately, the "Amazon Warrior Burger" is only going to be available on June 2 for a limited edition run, starting the day "Wonder Woman" releases in theaters. That's pretty short notice to plan a trip just for a burger.
But don't fret. We're holding out hope that Datz will bring this super-burger back for another round on Fourth of July weekends.
Editor's Note: this article has been updated to reflect new dates. Datz will be extending the availability of the "Amazon Warrior Burger" past the June 2 to June 4 dates previously stated.
Before You Go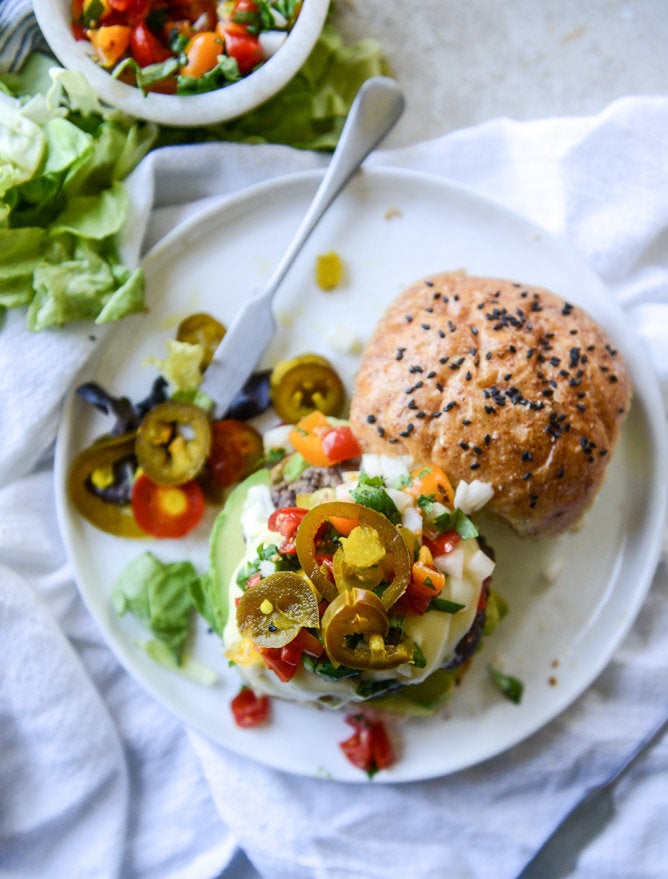 Burger Recipes