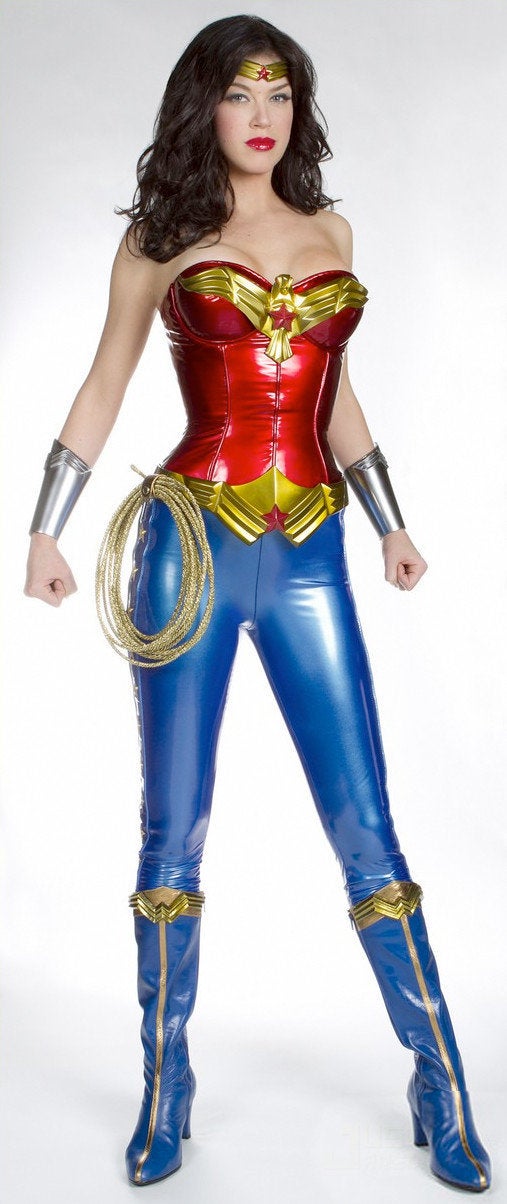 Even superheroes make mistakes, it seems. Or at least those that make their costumes do.
Earlier in March, the costume for the Adrianne Palicki-starring "Wonder Woman" TV series reboot was unveiled, and subsequently, roundly criticized. The pants were too bright and vinyl-like, detractors said, and the blue boot on the blue pant made it look like footie pajamas. Calls came for a return to the traditional red Wonder Woman boot.
Apparently, the costumers behind the David E. Kelley pilot took the complaints to heart, because all those alleged mistakes have been remedied. New photos and a video of Palicki and a stunt double in action as Wonder Woman reveal that a new pant material and new boot color have been incorporated.
Yesterday, it came out that Warner Bros. Films were planning a movie version of the Justice League, a team of superheroes in which Wonder Woman is a member. She could get a big screen adaptation after that; costumes for either film version wouldn't necessarily rely on the TV version.
Check out the video; do you think the changes are an improvement?
WATCH
:
Popular in the Community