I spent most of my "terrible twos" living in a Wonder Woman pajama set. My best toddler friends were boys at that time, and they all had superhero PJs ― Batman, Superman, Spiderman ― and thus, Wonder Woman entered my life. In that costume, I was the same as my (miniature) male peers ― just another superhero ready to take on the world.
More than 25 years later, Wonder Woman (aka Diana Prince) is finally gracing the big screen. What would normally be a run-of-the-mill superhero blockbuster release means more, because this time a woman gets to be at the center of the action. Women are crying at the sight of Wonder Woman kicking ass and taking names, and men are losing their minds over the possibility that a few select screenings at select movie theaters might not welcome them. Welcome to 2017, y'all.
But before Wonder Woman got her own movie, she had a pretty incredible history. The superhero was created by professor William Moulton Marston with the help of his two life partners, wife Elizabeth Holloway Marston and his former student Olive Byrne. (The three lived together, slept together and raised children together.) The powerful superhero we know today came from the mind of a man ― and two women ― who saw the matriarchy as an inevitability. In a 1937 interview, Marston stated that "in 1,000 years women will definitely rule this country." (Get at us 2937!)
Although we are far from any semblance of a matriarchy, we do get to watch Diana Prince taking over movie theaters across the country. Below are a few rad facts about her genesis that will make you even more pumped to see her on the big screen:
1. She was a cover girl for Ms. Magazine ― twice! The superhero covered the first issue of the mag in 1972, and the magazine did a redux for the cover of their 40th anniversary issue. The original cover is known as a turning point for Wonder Woman, who, despite her radical roots, got watered down for a couple of decades.
2. Her sexuality is fluid. In a 2016 interview with Comicosity, Wonder Woman comic writer Greg Rucka confirmed that the superhero was queer, though he cautioned that our society's conceptions of gay and straight don't exist on Themyscira, the fictional island Wonder Woman is from.
"It's supposed to be paradise," Rucka said of Themyscira. "You're supposed to be able to live happily. You're supposed to be able — in a context where one can live happily, and part of what an individual needs for that happiness is to have a partner — to have a fulfilling, romantic and sexual relationship. And the only options are women. But an Amazon doesn't look at another Amazon and say, 'You're gay.' They don't. The concept doesn't exist. Now, are we saying Diana has been in love and had relationships with other women ... the answer is obviously yes."
3. She was allowed to join forces with Superman and Batman after a 1942 reader poll. According to Jill Lepore, author of The Secret History of Wonder Woman, the poll asked: "Should Wonder Woman be allowed, even though a woman, to join the Justice Society?" The results were decisive, with 1,597 kids answering yes and 203 answering no. Lepore reported that 197 of those who answered "no" were boys. And thus Wonder Woman joined the Justice Society ― as the secretary.
4. The creators of Wonder Woman were inspired by the suffragettes and the women's health movement of the early 1920s. As Lepore wrote in the New Yorker:
In 1911, when Marston was a Harvard freshman, he saw the British suffragist Emmeline Pankhurst address a crowd in Harvard Square, after she was banned from speaking in Harvard Yard, where women were not allowed to speak. In 1912, Elizabeth Holloway was a sophomore at Mount Holyoke when students paraded for suffrage, wearing buttons that read "Votes for Women!" H. G. Peter, the artist Marston hired to draw Wonder Woman, drew pro-suffrage cartoons for magazines. Marston took Wonder Woman's origin story straight out of Charlotte Perkins Gilman's 1915 feminist utopia, "Herland." In 1916, Olive Byrne's mother, Ethel Byrne, and her aunt, Margaret Sanger, opened the first birth-control clinic in the United States; they are the founders of Planned Parenthood. In 1917, Marston was in Washington, D.C., when suffragists held a vigil outside the White House, carrying signs that read, "Mr. President, How Long Must We Wait for Liberty?"
5. Bondage and submission were consistent themes in early Wonder Woman comics. Look no further than Wonder Woman's deftness with rope! This had everything to do with Marston, who, according to Broadly, believed "submission was essential to thriving relationships."
6. She officiated a same-sex wedding in 2015. "I … didn't know you're a proponent of gay marriage?" Superman says to her. "Clark, my country is all women," she responds. "To us, it's not 'gay' marriage, it's just marriage."
7. Wonder Woman was created with a belief in the reformation of criminals, not the destruction of them. She would take villains ― especially women villains ― to Reform Island for rehabilitation, and for years, the superhero didn't kill anyone.
Plus, she's here to smash the important things, like patriarchy.
Before You Go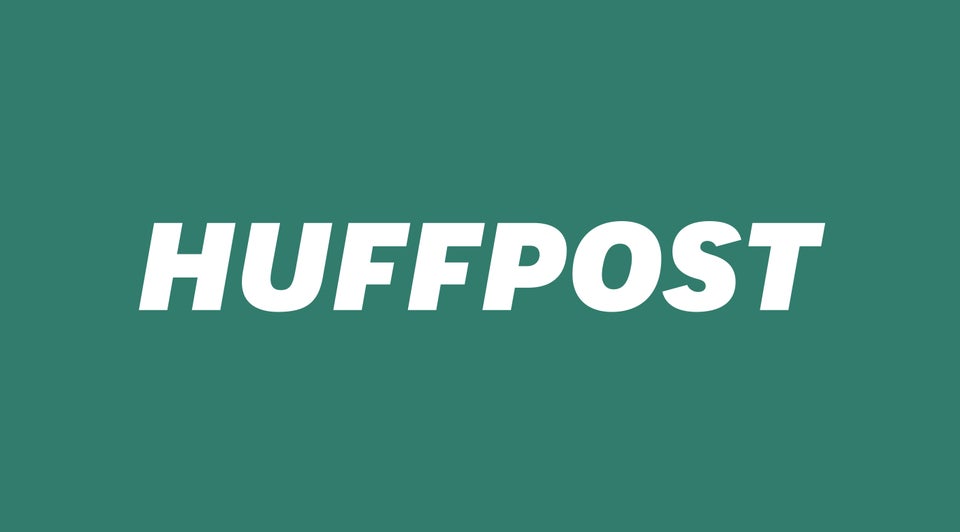 Little Wonder Women
Popular in the Community