Per new tradition anytime Hollywood produces stories about women, we must contend with the question: Is it feminist?
"Wonder Woman is a feminist, of course," the actress told Entertainment Weekly in an interview published Friday. "I think people have a misconception about what feminism is. People think hairy armpits and women who burn bras and hate men. That's not it. For me, feminism is all about equality and freedom and [women] choosing what we want to do. If it's salaries, then we get paid equal to men. It's not men vs. women or women vs. men."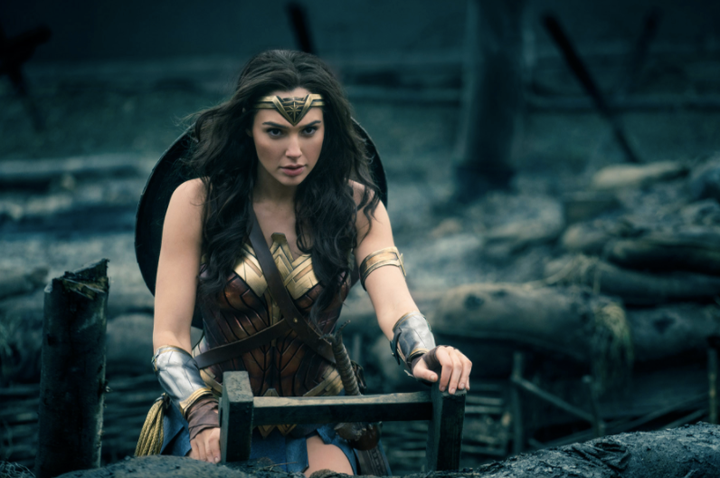 If we can tell anything by critics' first reactions to the movie, Gadot and director Patty Jenkins indeed make a true superhero out of the beloved DC comics character ― equal to any of the men. In romance, EW notes that Wonder Woman and Steve Trevor (Chris Pine) are a pair that "some might call" equal, a dynamic that Gadot explained as an intentional one: Those behind the film worked to avoid casting either one as any sort of "damsel."
They just wanted to "[remind] everyone how things should be," Gadot said.
"It was important to me that my character would never come and preach about how men should treat women," the actress told the outlet. "Or how women should perceive themselves. It was more about playing oblivious to society's rules. 'What do you mean women can't go into the Parliament? Why?'"
As more critics see the film and debate its feminist merits, justifiably continuing to question whether another depiction of a strong female character in mass-consumption entertainment media properly represents the modern feminist movement as we want it to be, "Wonder Woman" has stepped out ahead of time with its defense.
For anyone who needs more reason to think Wonder Woman is a feminist character, there's a whole book on the topic. Catch the trailer above.
REAL LIFE. REAL NEWS. REAL VOICES.
Help us tell more of the stories that matter from voices that too often remain unheard.
BEFORE YOU GO
PHOTO GALLERY
Unconventional Superheroes Who Have Broken Comic Book Stereotypes