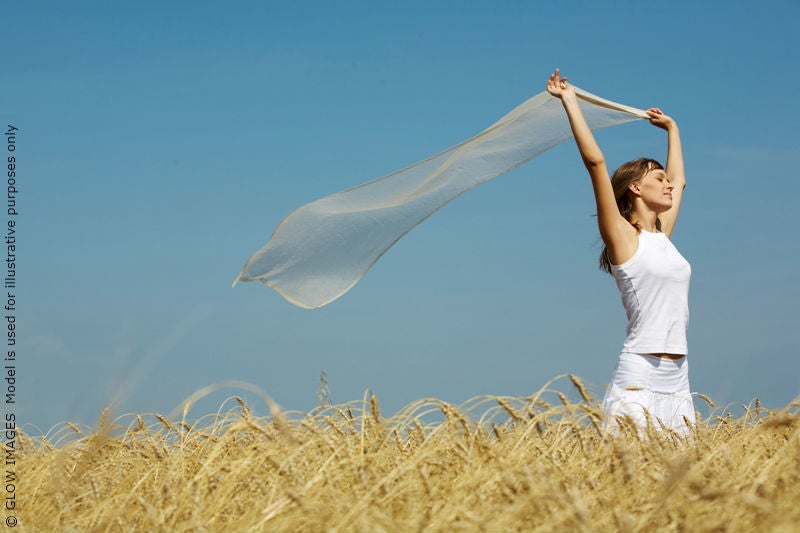 When I was seven, my mom dressed up as Wonder Woman for a costume party. A photo of her taken that night was taped to our family's refrigerator for years. There she stood striking her best superhero pose in knee-high boots, hands placed confidently on star-studded shorts with a gold band on her forehead and cuffs around her wrists.
This image served as a symbolic reminder to me that, costume or not, I could face adversity and limitation with dominion and strength, confidence and grace, just as Mom did in her life.
I also grew up watching the iconic Linda Carter television version of the comic book character, so naturally I had a seat for the opening night of the recent blockbuster film, Wonder Woman. Finally an action movie that successfully proved to audiences that a female superhero is perfectly able to conquer evil without relying on sheer muscle and violence.
The film explores Wonder Woman's origins as Diana, princess of the Amazons, who is both an adept warrior, trained solely by her all-female tribe, as well as a compassionate, witty and intelligent woman who can converse in countless languages. The film's director, Patty Jenkins, highlights the importance of love and kindness and brings context and warmth to the Wonder Woman character, convincingly portrayed by Israeli actress Gal Gadot.
I came away pondering, as I often do, spiritual truths, including the qualities women bring to the table in facing adversity in our world today. Women who occupy prominent positions in government, business, artistic, and religious life, and those who make great sacrifices to raise their families have unique opportunities to bring peace and solutions to otherwise intractable situations.
The film brought to mind the phrase "...woman goes forth to battle with Goliath." It comes from a book, Science and Health with Key to the Scriptures, that has helped me surmount my own battles over the years. The author, Mary Baker Eddy, faced down real adversity in her own life, including illness, poverty, near death, widowhood and estrangement from her only son, to eventually become the founder of a worldwide Christian religion. Even then, the obstacles kept coming at a time when women hardly had a voice, let alone a place in the pulpit.
Eddy's weapon of choice? Not a slingshot, but prayer and a deep commitment to the inspired teachings in the Bible, especially Jesus' command that his followers heal. Her Goliath seemed to taunt, "How dare you teach that God is all and disease can be healed through prayer alone? And how dare you suggest that Jesus' healing works can be repeated today." Yet she persisted and succeeded in establishing a religion that addresses both of those points and continues through the individual practice and healings of those who study Christian Science today.
Modern Goliaths for women loom large, including equal pay and opportunity in the workplace, fairness in representation in seats of authority, and diseases deemed specific to women. History shows that women have largely been underrepresented in terms of their impact on the world and the major reforms they've brought to society. Eddy was one of these women and she often faced skepticism about her place in Christianity.
In answer to the question, "Should Christians beware of Christian Science?" her response included the inalienable right of women to contribute in "the highest places." She said, "In natural law and in religion the right of woman to fill the highest measure of enlightened understanding and the highest places in government, is inalienable, and these rights are ably vindicated by the noblest of both sexes. This is woman's hour, with all its sweet amenities and its moral and religious reforms."
These convictions were an inspiration to me during a meeting I had with a senator and three others I brought with me, all women affiliated with my church. The senator expressed amazement that he was meeting with an all-female church delegation for the first time in his political tenure. He was impressed that our church recognizes both the spiritual preparedness and leadership abilities in a person, rather than giving preferential or hierarchical treatment to men.
Of course, in the end I knew it was the ideas we each brought to the table that had little to do with gender and more to do with vital qualities that both women and men are capable of expressing, such as humility, charity, respect, openness of mind, being a team player. These qualities impact the greater good when we bring them to our discussions around boardroom tables, at community meetings, and of course to the way we conduct our personal lives.
"The reformer must be a hero at all points," observed Eddy in a message she wrote to her church in 1900, "and he must have conquered himself before he can conquer others." We begin to conquer ourselves when we identify with the abundant spiritual qualities we possess, rather than with the limited gender labels society has assigned. This spiritually inspired view of ourselves enables us to begin to face and conquer the Goliaths in our lives--and perhaps be our own version of Wonder Woman.
REAL LIFE. REAL NEWS. REAL VOICES.
Help us tell more of the stories that matter from voices that too often remain unheard.
This post was published on the now-closed HuffPost Contributor platform. Contributors control their own work and posted freely to our site. If you need to flag this entry as abusive,
send us an email
.