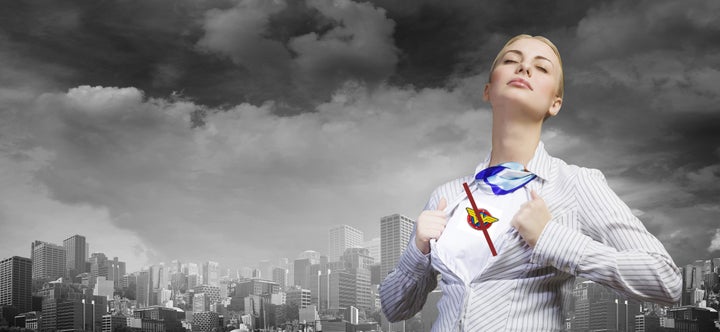 by Coach Gabriela Mueller Mendoza - Coach Speaker Trainer
True story. Two weeks ago, I'm at Zurich Airport, Gates A, direction Budapest. My aim: training young amazing leaders. As I board, the sinking feeling that I had forgotten something important got me. OMG! I had forgotten to buy all ingredients to bake an amazing cake for my kid's b-day party as soon as I'd land back on the next day! Ooops. No problem. Don't panic. I got a hold of Rosita, my Peruvian friend, who bakes the best and coolest cake in Switzerland. Agreed. She baked a unique chocolate cake in the shape of a green "fidget-spinner" chocolate cake for Emilio. Next day, after landing late I met Rosita at the train station, for literally for 60 Swiss seconds. She handed me the cake which Emilio looooooved it. My friends commented: "flying, baking, getting all these stuff done! you're awesome!" Here the thing: as tempting as it was to simply accept the compliment and move on, the truth is I'm not a miracle maker or super human. I'm sure I'm not alone when I say we women are often seen as "Wonder Woman" or miracle makers, right? We are not. Yes, we can be strong and get many things done and this fact remains: "Wonder-Woman" is only played at movie theaters. As much as I recommend you to go and enjoy this cool action female super-hero movie with popcorn at hand – the fact is she only exists in the movie. We also drop the ball at times and when we do, we need our tribe to support us. In this case, I gladly endorsed Rosita's work on Facebook promoting her work while I got what I needed. I also request help from both personal and professional networks when I need to, even though I admit it's not easy at times, I do.
Let's debunk the Wonder Woman myth once and for all. Although these strategies can help men too, research and experiences shows this can specially benefit women in achieving their fullest potential. Let me share 2 tips that have served me and may help you too:
1. Ask for help. Aha, you heard me. "Help". Yes, I know it can be uncomfortable or excruciating at times. If you are like me and tons of other women, you may feel like you are taking down that "super-hero" armoire and show you are not that strong, or organized, or diligent. You may fear to be seen, but the truth is - as the good Brene Brown author of Daring Greatly says- showing vulnerability is in fact a sign of strength. Recognizing you need help and having the courage to ask for it is the basis of a wholehearted life and career. How? A) Make your Ask very concrete (avoid abstract requests) and B) Practice the words. Yes, practice saying "I need help, please". In your language: Ayuda. Aide. Hilfe. Aiuto. Hjelp etc.
2. Chica, find your Tribe! Call it a network, a clan, family or whatever you want, because no matters who you are, you need one. In your tribe, you're surrounded by people who have a set of values you hold true for yourself. They encourage and amplify the greatness in each of their members. A tribe doesn't just "tolerate" your quirks or personal style, but it celebrates them. You know when you're in the right tribe or network, when you don't feel the need to apologize about your way of doing things, your failure or hide/justify your accomplishments, or when you aren't afraid of saying "I need help" or admitting mistakes. Likewise, you're there because you also have their backs when they need you. Your tribe doesn't need to be large or have membership number, it can be small, colleagues, other women, girlfriends, spouses, neighbors, etc. It can be diverse in background and often is a group of people whose strengths and weaknesses differ a lot from one another and yet support each other's success. In this case my friend, is part of an amazing group of Latin-American women who lead successful business in Europe and we helped each other with time and resources. No magic, no wonder-women, only two members of a supporting tribe.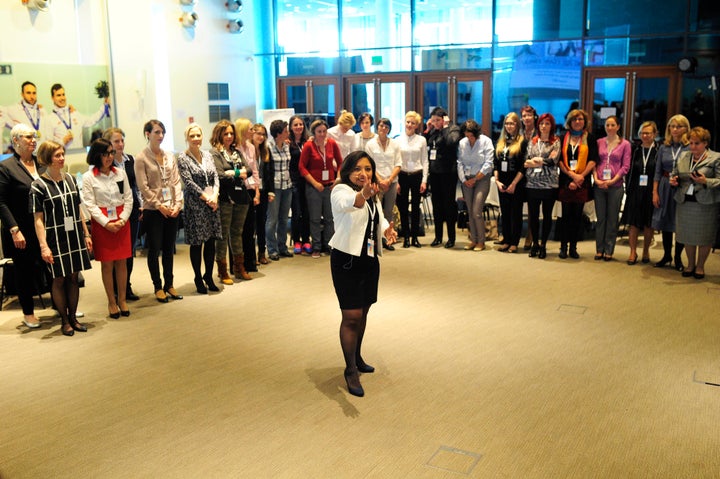 Leverage your network to get what you need. Be ready to add value whenever you can. Don't underestimate the willingness of others to help. The fact is, you never know what people know, or how they can help until you ask. Model it for others. When you ask for help, you make it easy for others to ask for / give help by setting the tone, norms, and practices in your work / life.
So, if you're being seen as Wonder Women or miracle maker either at home or in the office, and you go along with it, be careful. It's a role that drains your energy, it's unreal and exhausting. Being an efficient "miracle –maker" in the office and in your projects, only leaves you in the (im)possible place to make more with less every time. Ultimately it can make you run out of air, leaving you like a flat-tired. You don't want that, not the people around you.
Now a warm Thanks to all the women and men in my path and my tribes, at work and at home! Empowered people empower others. Leaning in is great, as long as we are leaning in towards the stuff that matters most to each of us.
Drop me a note and tell me how you are asking for help and what works best for you.
Below some memories and references of my work coaching thousands of women world-wide from Latin-America to Asia, Africa to Nordic countries. I value their differences and similarities. Supporting women grow, so communities flourish at all levels. Want to find out more? Let's talk.visit www.gabrielamueller.com or connect on Twitter @gabrielamueller

REAL LIFE. REAL NEWS. REAL VOICES.
Help us tell more of the stories that matter from voices that too often remain unheard.