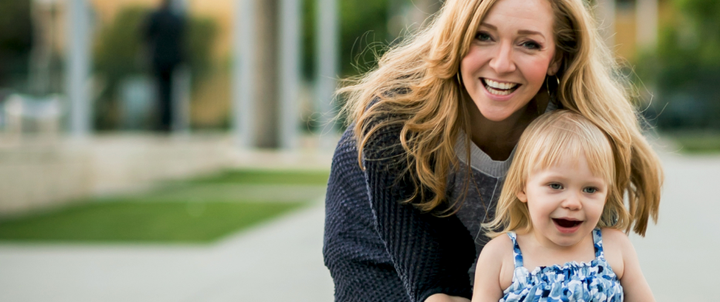 Wonder Woman: Tracy Ryan Makes New Strides With CannaKids
By Richard Cox and Jack Miller
If a picture is worth a thousand words, then each of the words for Tracy Ryan's picture is worth $100,000. Ms. Ryan is the CEO of CannaKids, a Californian fighting for personalized medicine, and most importantly, the mother of Sophie, a child who was diagnosed with brain cancer before she was nine months old. Sophie needed chemotherapy, and when Tracy considered the side effects, she was filled with a mother's dread.
With a dynamic dash across the Atlantic to Israel, The Holy Land, in search of medicine, Tracy Terrific began her children's cancer crusade. "Every picture tells a story," Rod Stewart sang about his experience with a supernaturally empowered woman. Tracy's story on the CannaKids website ends with a large golden period in the form a DONATE button. CannaKids is a California Cooperative Corporation, otherwise known as a "non-profit".
Non-profit does not mean no revenue, it just means all the money gets spent. CannaKids was founded in 2015, but Tracy Terrific has been growing as a social media star since her fight to save Sophie began in 2013. CannaKids has treated over 500 patients with "Western medicine" and "anecdotal cannabinoid dosing" in news released in the same week as the premier of Wonder Woman.

On March 6th, 2017, a press release announced CURE's collaboration with CannaKids. Cure Pharmaceuticals was trading at $2.90 after its IPO in January. On March 13th, CURE shares reached a high of $15.00 on volume ten times its average daily volume since. The CannaKids press release preceded a $100,000,000 credit to the accounts of the 102 CURE shareholders of record. CURE shares have traded in a range between $5 and $8 and closed trading Friday, June 2 at $7.90.
"And now? For the rest of the story" (Paul Harvey – 20th century radio). Cure Pharmaceuticals, a Nevada corporation (CURE stock at $7.90) was, until December of 2016, Makkanotti Group Corporation and a manufacturer and seller of paper bags in Nicosia, Cyprus.
The Cure Pharmaceuticals name comes from a drug development corporation registered in California. In December 2016, a "reverse takeover" action at Makkanotti Group merged the company with Cure Pharmaceuticals. The initial public offering of the new corporation's stock started trading in January 2017 at $2.10 per share. One company, registered in Nevada, merged with another company, registered in California, one month before recreational marijuana became legal in both states. In other words, both companies were registered in states where cannabis would be legal in the New Year.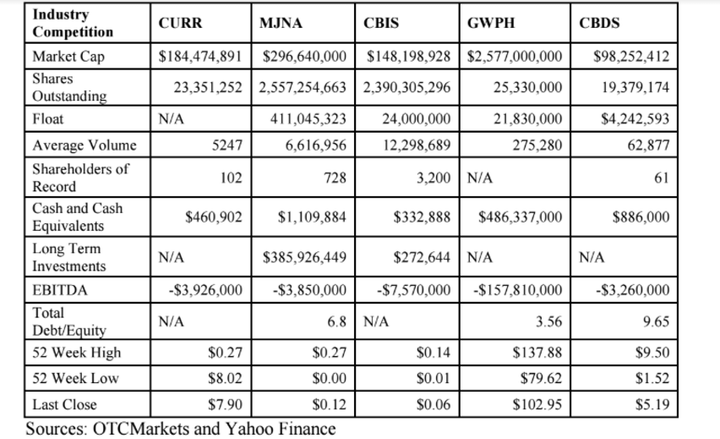 Cure Pharmaceuticals, of Oxnard, California, has commercialized products using their "oral thin films" for efficient drug delivery. Called CureFilmTM, it works like a breath freshening melt-in-your-mouth leaf. At this stage it is still unclear when CURE will have a product that will prove to be a strong revenue generator and this has more than likely kept some potential investors on the sidelines in the process.
For now, they deal in hope. What is clear is that CURE (which did not exist as a company in its present form in December) sold $50,000,000 worth of its stock in January and then, in March, added another $100,000,000 in market value with the CannaKids announcement.
Considering the steady market for shares of CURE since March, more promising press releases could boost shareholder's equity further, or at least support its current market value as investors become more interested in the sector.
Related
Popular in the Community