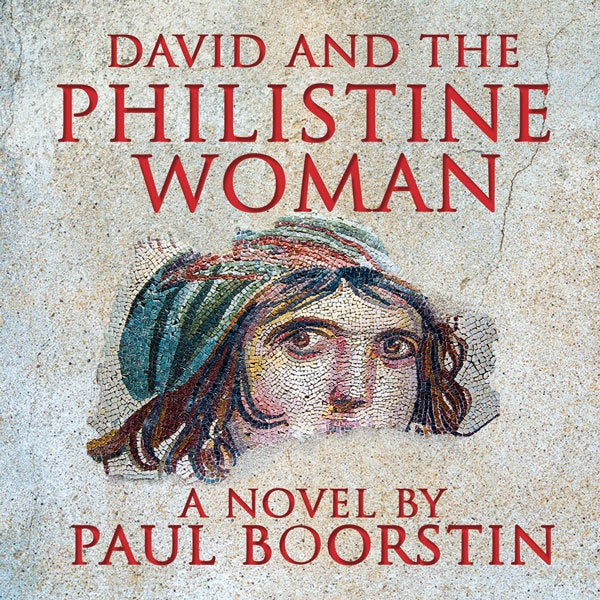 Women were a moral anchor in the Hebrew Bible. Of course, that role was not as openly discussed in ancient times as it is today. When I set out to reimagine the story of David and Goliath in my new novel David and the Philistine Woman, I saw that women played a crucial part.
On the surface, the epic clash of the Israelites and the Philistines did not involve women. And yet, my novel is as much about extraordinary women as it is about David's own remarkable journey. As I envisioned his story, young David would never have been able to survive his rite of passage from shepherd to king, if it wasn't for the strong women who offered their support and risked their lives for him.
First, I decided to include David's mother. I was surprised to learn that her name is not even mentioned in the Hebrew Bible, though it is given as "Nitzevet" in the Talmud. Knowing from the biblical text how David's father, Jesse, favored his older brothers over him, it was easy to imagine that David's firm moral grounding came from Nitzevet, a strong and loving mother. Despite her omission from the biblical account, I wanted to show how I believe that her influence on David would have been significant.
I was also fascinated by Saul's youngest daughter, Michal. She later becomes David's first wife, and is the only woman in the Hebrew Bible of whom it is explicitly said that she loves a man. (I Samuel, 18:20): "Now Saul's daughter Michal loved David." Though Michal never bears David a child, the Bible recounts how she saves his life, helping him to escape Saul's assassins (I Samuel, 19:11.) Michal's actions in my novel illustrate her heartfelt devotion to him despite mortal danger.
And then, there is perhaps the book's biggest surprise: Nara—the "Philistine woman" of the title. I was so intrigued by the notion of a female Philistine protagonist, that Nara was the first character I conceived. While Goliath the Philistine is one of history's most despised villains, I wanted to show that this much-maligned people also could have fostered heroes. And why not a woman?
As depicted in the novel, Nara is the tallest, strongest young Philistine woman. She is forced to marry Goliath to bear him warrior sons. But Goliath abuses her. Meanwhile, young David is destined to face Goliath in combat. Though they are from different worlds, David and Nara help each other to survive against impossible odds. It is a message of hope for our own divisive times. Together, David and Nara share a bond that is more profound than physical love—their mission to help their warring peoples survive to live in peace.
In David and the Philistine Woman, the women of David's time, like women today, risk their lives for what they believe is right, whether or not they get the credit they deserve.
Popular in the Community