As the name suggests, it has a super-rich whipped consistency similar to whipped cream. Free of ingredients often found in curly and natural haircare products -- things like petroleum, silicones and sulfates -- Butter Than Love Hair Whipped is made with a combination of shea butter and castor oil to hydrate dry strands. While I am a black woman with a kinkier curl pattern, this product can be used by anyone with curly hair.
After falling asleep one night without wearing a satin scarf, I woke up with my hair matted to the sides of my head. So I reached for this product to revive my Afro the second day after it had been styled by a pro.
First, I spritzed my hair with a little water and then gently detangled any knots. Next, I made medium sections with my fingers, as I wanted as much volume as possible.
I only used a nickel-size amount of the Hair Whipped to twist each section -- way less than the dollop I tend to slather on. Immediately, I was able to see my tight curls stretch and my hair didn't feel weighed down by product.
That morning, I untwisted my hair and fluffed it out with my fingertips into a well-defined 'fro that was shiny and moisturized. My best friend Shimiya (pictured below on the left) noticed the difference, as well. Plus, my curls didn't fall flat or shrivel up even though we were hanging out on a very steamy Saturday.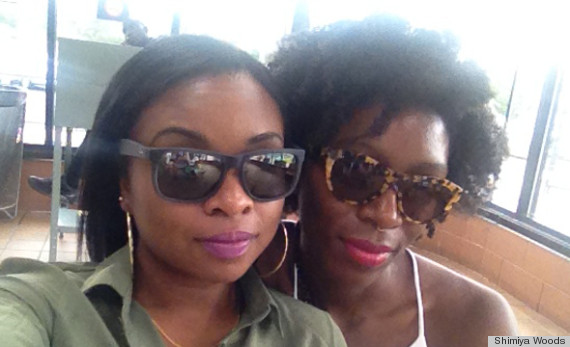 Rating: 4 out of 5. Aside from the initial awkward smell (which Wondercurl creator Scarlett Rocourt explained is the castor oil), this curl butter has earned its keep among my stash of curly hair products.
WonderCurl provided a sample of their Butter Than Love Hair Whipped for review purposes.