I'm kicking off the next phase of my summer research rounds, taking our brand-new Northern European Cruise Ports guidebook out for a test drive. My cruise starts from Copenhagen. But, because I enjoy the city so much, I arrived a couple of days early to squeeze in some sightseeing.
Some cities lend themselves to bike touring better than others -- and Copenhagen is the best of any. The first thing I did upon checking into my hotel was to rent one of their bikes. That was my mode of transportation for our entire stay, and we also booked a city tour by bike (with Mike, recommended in my guidebooks) that was thoroughly enjoyable. The tour finished at the ever-popular Little Mermaid.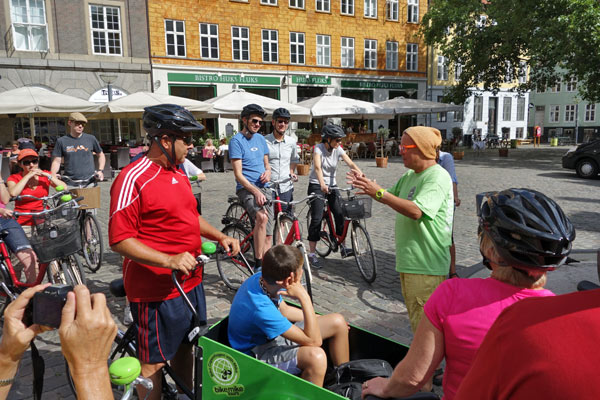 Researching my guidebooks, I am determined to do as many of the activities we recommend as I possibly can. On this trip, I spent a delightful hour on a Bike Mike tour of Copenhagen. A fun part of taking a small, local, independent tour (walking or biking) is that you feel like you get to know a local who is generally a fun and opinionated character. (Mike Sommerville, at www.bikecopenhagenwithmike.dk, offers a good three-hour guided bike tour of the city daily at 10:30.)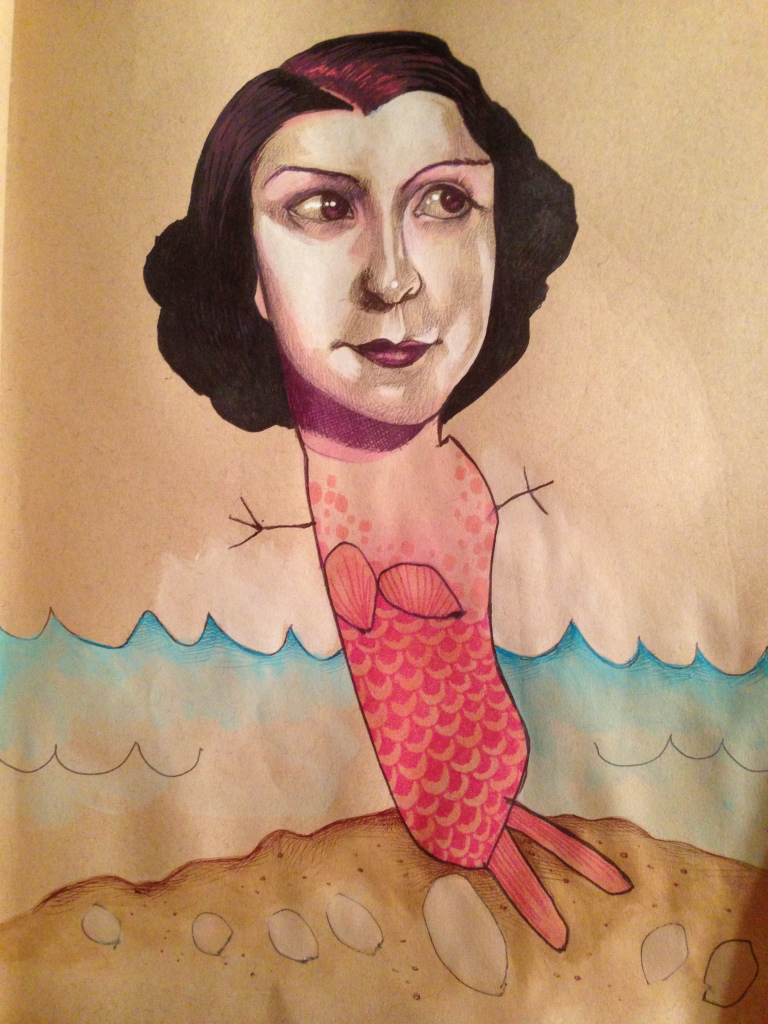 Copenhagen's beloved Little Mermaid is 100 years old...but she's only been beloved for 60 years. She sat on her rock basically ignored for four decades until Danny Kaye sang "Wonderful, Wonderful Copenhagen" in the Hans Christian Andersen movie, and the Danish tourist board decided to make her the symbol of the city. Today, while kind of underwhelming on her rock, she draws a steady stream of tourists to the pier at the edge of town to snap photos.
Later on my visit, I crossed paths with one of our tour groups. I can recognize our groups out on the streets by the fun-loving nature of the tour members and the ease and joy they seem to exude as they follow their guide across town. It just happened that their guide had arranged an ambush on the way to their dinner by none other than good old Hans Christian Andersen.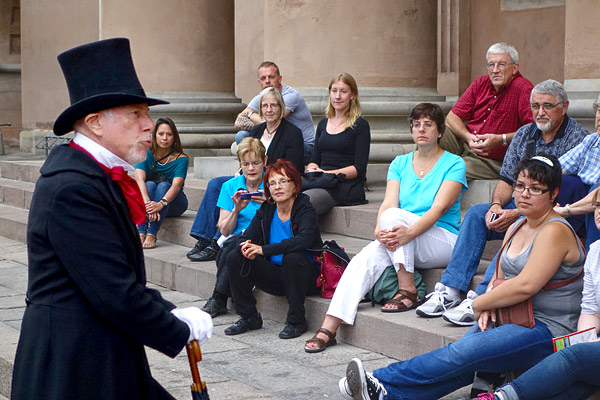 I was walking my bike with the group, chatting with Åsa (our Scandinavia tour guide), when this wonderful gentleman interrupted us and invited us to sit on the steps of the old city hall so he could tell us his story. And he is a wonderful storyteller.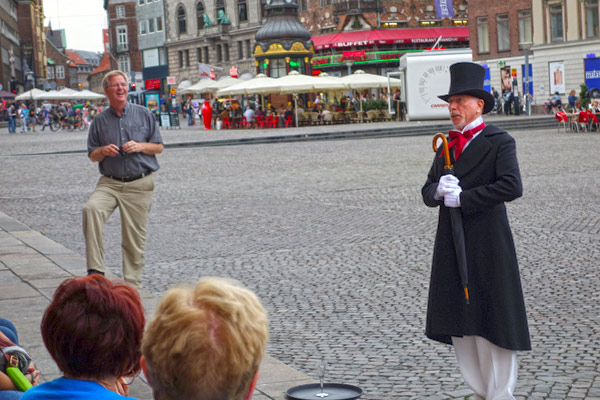 Watching the faces of our group enjoy the surprise visit from Hans Christian Andersen on their first evening walk across Copenhagen reminded me how much I enjoy my work. To be part of a team that brings so many travel memories to so many good American travelers makes working fun. (Photo by Trish Feaster. Read her blog at The Travelphile.com.)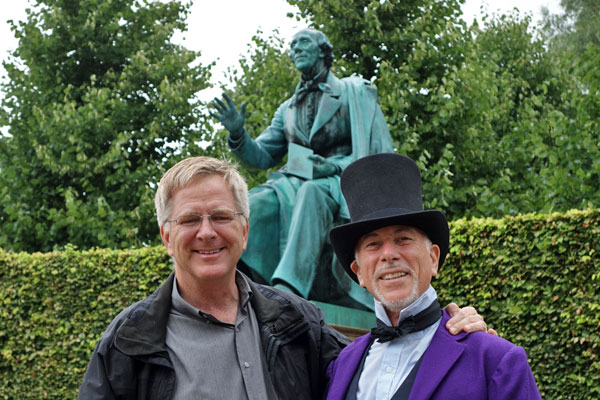 Copenhagen's Hans Christian Andersen is Richard Karpen, whose friendship I've enjoyed for over a decade. He's one of those guides who simply love to share their passion for history and culture...and that's a perfect fit for our groups. After his half-hour street theater monologue for our enthralled group, he bid the group farewell and walked off into the city. Then I got to join HCA for dinner. Richard's tours are a great value -- for details, see www.copenhagenwalks.com. (Photo by Trish Feaster.)