THEATRE REVIEW:

SHE STOOPS TO CONQUER
TACT--The Actors Company Theatre
Clurman Theatre, Theatre Row
410 West 42nd Street, NYC
Farces were a colorful mainstay of 18th-century theatre. And "She Stoops to Conquer," by the Anglo-Irish playwright Oliver Goldsmith, which premiered in 1773 in London, is a celebrated part of the genre.
Pity more of these delightfully absurd comedies aren't revived, as if today's producers think the humor is out of fashion. Hard to believe considering it inspired America's Screwball comedic tradition, from the Marx Brothers to Woody Allen.
Mistaken identity is at the heart of this story, with the lead gentleman, Charles Marlow (Jeremy Beck), having been intentionally misinformed by the play's jester, Tony Lumpkin (Richard Thieriot), that he has wandered far from his intended destination, where he is to meet Lumpkin's stepsister.
Lumpkin's stepfather, Mr. Hardcastle (John Rothman), and Marlow's father have arranged this rendezvous at the former's estate to bring their children into wedlock.
Lumpkin suggests the patrician lad and his companion, George Hastings (Tony Roach) who has eyes for a family niece staying in the same house, would be much better served if they spent the night at a nearby inn. But Lumpkin warns they need be mindful of the eccentric landlord who believes himself to be a gentleman rather than an innkeeper. Of course this inn is actually Hardcastle's estate.
And so starts this mischievous romp as the young men arrive at the inn where characters are quickly confused and feelings get crossed.
We soon find the pompous Marlow dissolving into a trembling, stuttering boob when he first meets his intended, the lovely Kate Hardcastle (Mairin Lee). Marlow can barely cast an eye her way. The cause of this transformation: the gentleman, as we are told, loses all self-confidence and control when in the company of ladies of his own class.
When a woman is beneath him, however, he spins his charm as deftly as Casanova. And we see the metamorphosis back to the cocky young gentleman when later on he mistakes Kate for a barmaid. This delights Kate to no end, now knowing that her dashing young man is made of the right stuff.
In the second act, the play really hits its stride. The pace picks up, confusion peaks, until love ultimately conquers, with plenty of physical slapstick antics thrown in for good measure.
One of the funniest moments is when the impertinent Marlow decides to finally put the uppity innkeeper in his place by declaring:
"This is my house. Mine, while I choose to stay."
So flabbergasted is Hardcastle that he proceeds to stack chairs, tables, and candlesticks on top of the seated bachelor, insisting that all must indeed belong to Marlow.
Another wonderful moment is when Tony and his mother's niece (Constance Neville, played by Justine Salata) feign a romantic encounter to fool his mom into believing they are a couple, when in fact they come close to tearing each other apart.
Scott Allan Evans, TACT's artistic and executive director, does a seamless job directing the mayhem, creatively blending wit and choreography, enabling each character to shine.
The cast of nine all turn in first-rate performances, though I was most partial to Richard Thieriot's roguish Tony, a character likely inspired by the playwright's own personality, if the playbill's biographical sketch is on point.
And Mairin Lee's Kate Hardcastle is a joy to watch playfully taking control of matters, while the men around her stumble about, turning confusion to her favor, as she blithely stoops to conquer.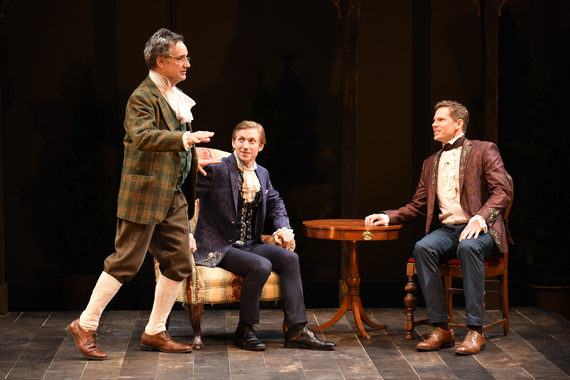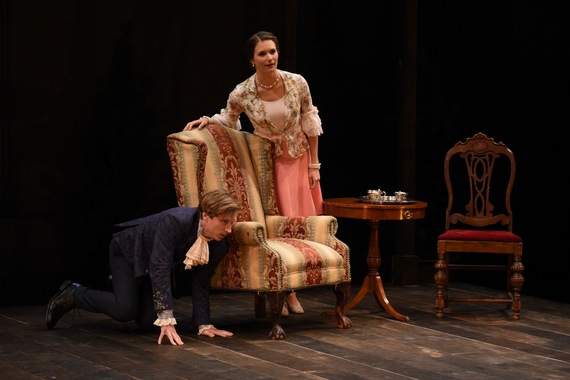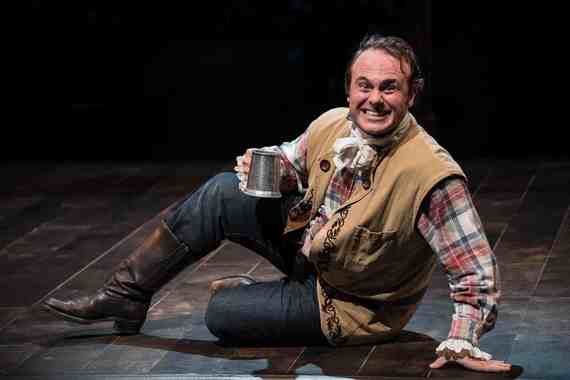 Popular in the Community