The internet can be a wonderfully, immense place for interesting content. If you've ever wanted to learn a new skill or to accomplish a seemingly monumental task, you need look no further than the internet. There is basically a site for every interest under the sun. It is also a great place to connect with people who share interests similar to your own. However, the vastness of the internet also means that while there are lots of great sites worth mentioning, there are a lot of sites that also go largely unknown. This means that you can potentially miss out on a lot of great content. However, great content can be found on a wide variety of sites, whether well-trodden or completely unknown. So what are some of the great, informative sites out there that you may be missing out on?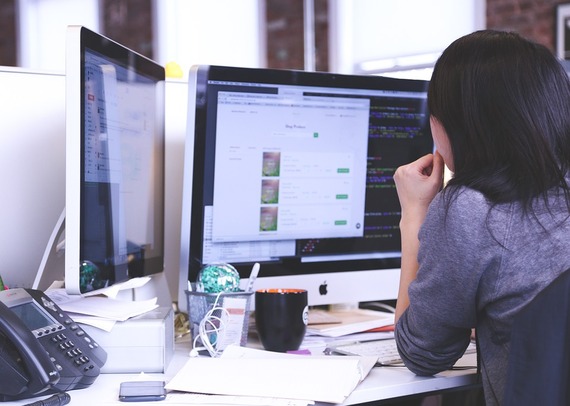 WikiHow - WikiHow is an impressive how-to site that encourages users to discover a new passion. The WikiHow has a vast library of tutorials from the more mundane to the incredibly complicated. The front page features a variety of tutorials that are pulled from a wide range of subtopics. To the right of the page there is also a list of subtopics that users can choose to explore. This list is expansive and explores everything from Arts and Entertainment to Travel to Sports and Fitness. Clicking on any category opens a list of topics. For example, clicking on "Music" displays topics such as "How to improve your Sense of Smell" and "How to Test for Dementia". If users are interested, they can also contribute to WikiHow by writing articles.
YouTube - YouTube has always been a remarkable source for great music, movie clips, commentary and funny videos. But how many people are aware of YouTube's vast collection of how-to videos? In fact, most videos found on other how-to sites are actually hosted on YouTube. The selection of great, instructional videos is in one word, vast. For virtually any topic under the sun, there are tons of YouTube videos showing you how to do that one thing you've been dying to do. With YouTube you can also find a YouTuber whose work you like and subscribe to him or her. Additionally, you can make playlists of your favorite video on a specific topic.
Instructables - Instructables is a site that has been around for a number of years. It provides excellent tutorials on a wide range of topics ranging from relatively easy to incredibly technical. Unlike a lot of other how-to sites, Instructables focus on building items. However, building items could refer to almost anything such as creating internet radios to making a tasty ratatouille. There are a sizeable number of tutorials on Instructables that can occupy users for hours. For the adventurous, Instructables also hosts a number of themed contests.
WonderHowTo - This is yet another site that offers great tutorials to users. With the tagline "Fresh Hacks for a Changing World", the site offers instructions in a number of "Worlds". From Coins to Minecraft, Food Hacks to Xbox 360, WonderHowTo.com appears to have it all covered. While the most recently posted hacks are available on the front page, users can click on a category to view a list of posts under that topic. The front page also allows you to view topics by "Hot Today", "Following", "Active" and "Newest". You can also search the site for the topic that interests you. Posts are a mixture of photo how-to's as well as videos. Following the steps is incredibly easy.
FabHow - this website shows users how to complete a number of tasks. Boasting categories such as Home & Garden, Health & Beauty, Cooking, Computers & Internet, Electronics and Lifehacks, FabHow shows you how do a number of things you never knew how to do. For instance, you can learn how to correctly clean your suede shoes, how to make creamy coffee or how to tell if an avocado is ripe. Selecting a single category opens up a page with a tile view of the available topics. Clicking "Read More" opens up each article on a new page. Each how-to is given as a list of detailed steps and large pictures making it easy for the readers to follow and duplicate.
HowCast - this site offers users tutorials on how to do things they didn't previously know how to do. However, the tutorials on HowCast.com are all videos. So if reading a bunch of steps does not appeal to you, you can choose instead to play a short video. Featuring a number of categories such as Love, Food & Drink, Kids and Home, the complete list of topics are posted on the front page accompanied by a list of videos. Users can click on a category to view a list of available videos on that topic. For example, clicking on "Asian Cooking" under Food & Drink reveals a list of 21 videos available for viewing. Users can also search the entire database of videos from the front page.
DoItYourself - it is a great tutorial site that is catered towards the individual who wants to tackle his or her own home and auto repairs. Here you will find a number of how-to's on topics such as lawn care, home repair and auto repair and maintenance. Users can view topics in the categories or can search for what interests them. Users can also share their own DIY projects with the world under "Your Projects" and when necessary, can also visit the forums for some much-needed advice.
The internet can be a great resource for those wanting to learn how to do something new. Whereas in years gone past, people resorted to taking classes or buying books that were never used, learning a new skill is now as easy as searching the internet. Whatever the individual's interest or previous knowledge, there are tons of tutorials available for all who are willing to invest just a few minutes a day.
Related
Popular in the Community