Canadian artist Sarah Anne Johnson captures the most intimate moments between couples, snapping astonishingly revealing shots of sexual partners engaged in the act. Yet her images, adorned with everything from glitter to ink, conceal the real identities of her subjects, placing the viewer in the impish role of protected voyeur.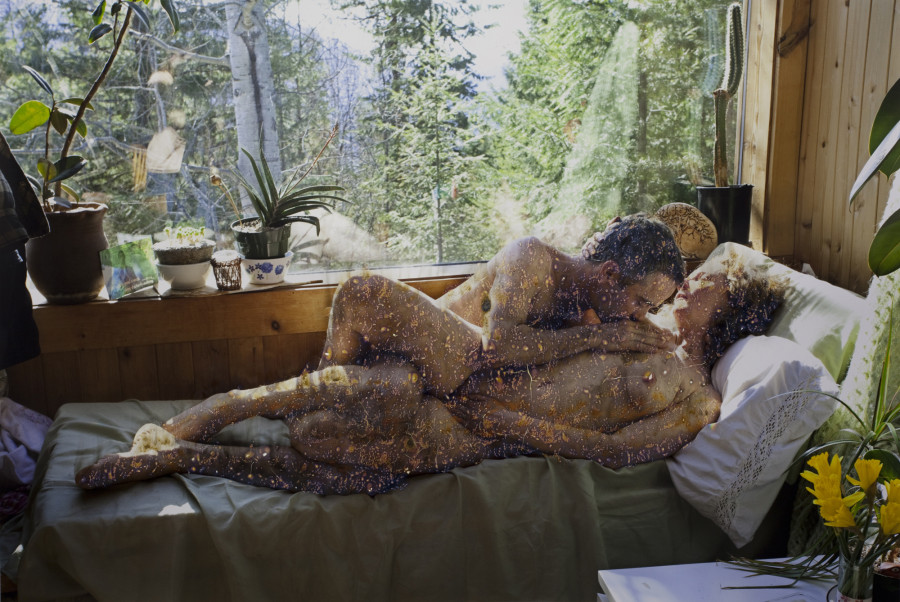 Burnt, 2013, © Sarah Anne Johnson / Courtesy of Julie Saul Gallery, New York and Stephen Bulger Gallery, Toronto
The series, titled "Wonderlust," showcases everything from tender kisses to bold penetration, documenting the various positions and pleasures of sexuality. Johnston first photographed friends and willing acquaintances, then manipulated the portraits she took, burning and etching away at the images until faces and bodies faded into the collaged scenes. The act of sex bleeds through the decorated figures, blurring the lines between the privacy of relationships and the public nature of exhibited art.
"Each experience was totally different," Johnson explained to Art in America, reflecting on the time she spent with the "Wonderlust" subjects. "Some couples wanted me to just sit back while they put on a show. Others were shy and nervous because they had never done anything like that before."
Johnson's abstract eroticism is on view Toronto's Stephen Bulger Gallery this month. Preview some of the works below and let us know your thoughts on the series in the comments.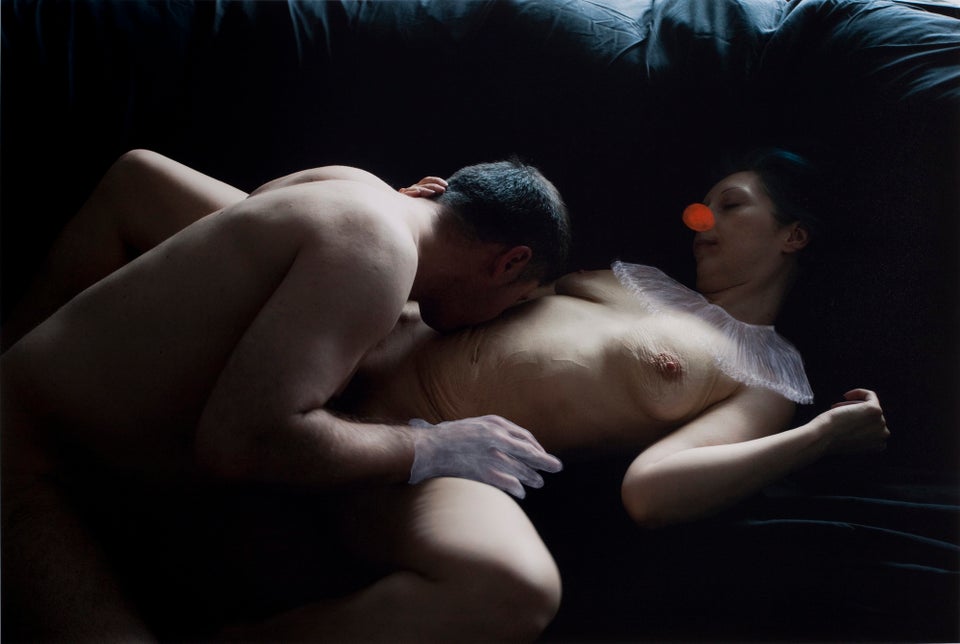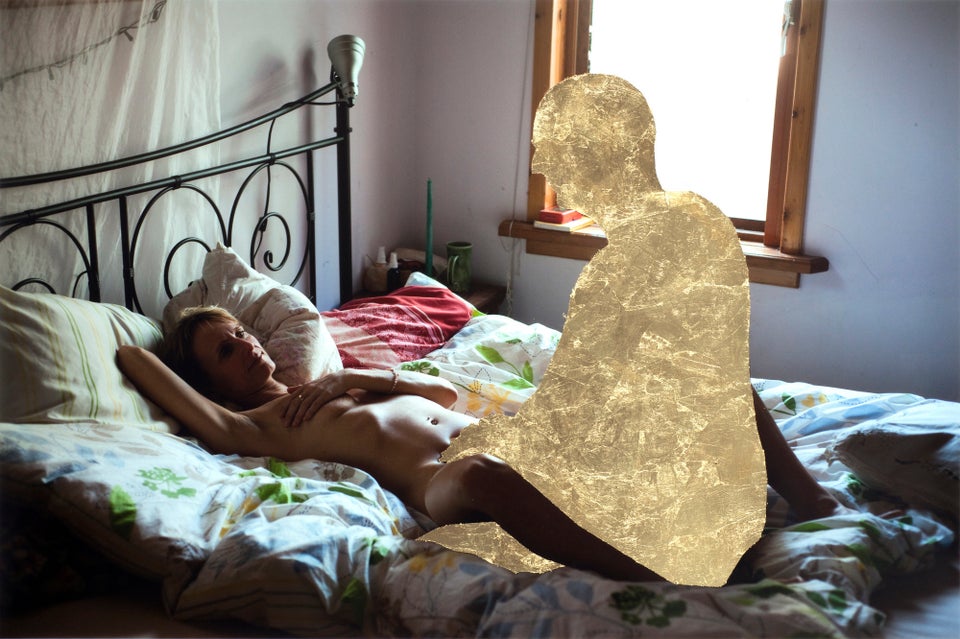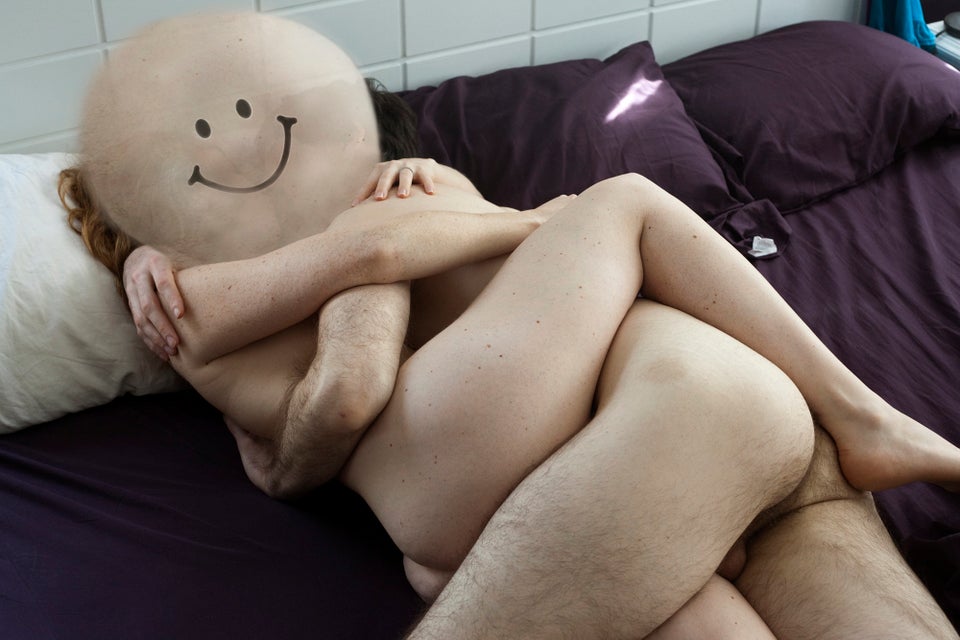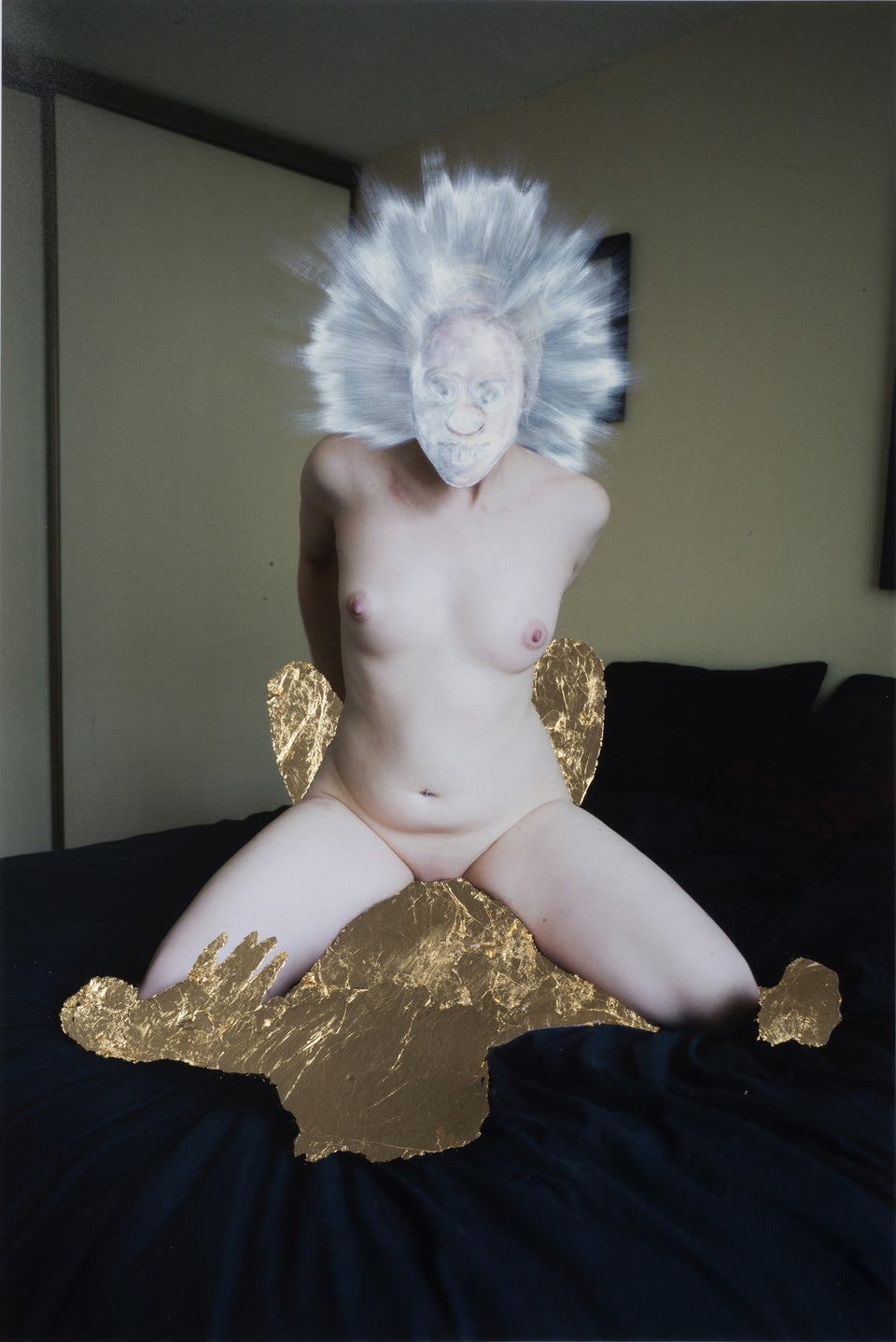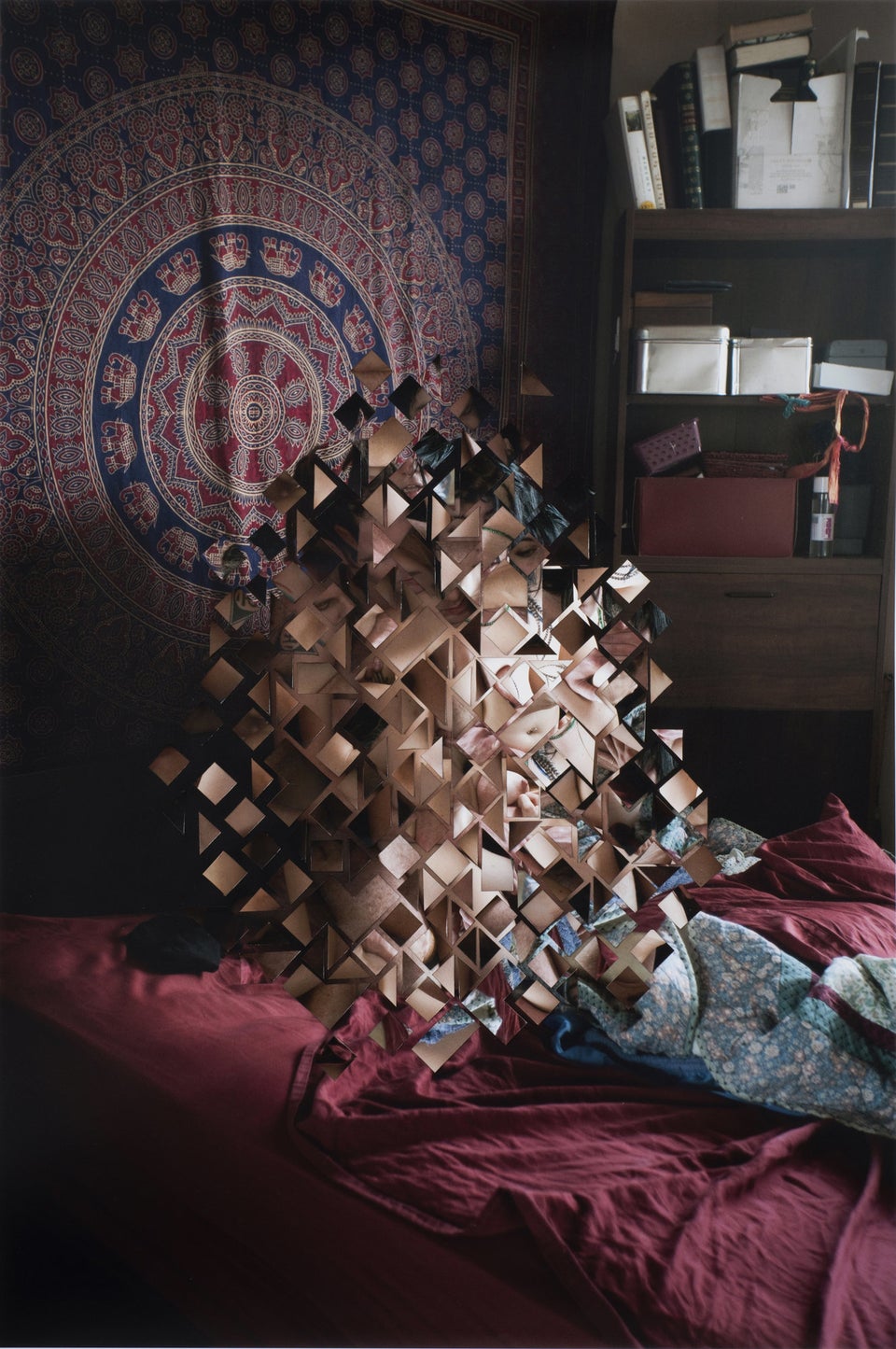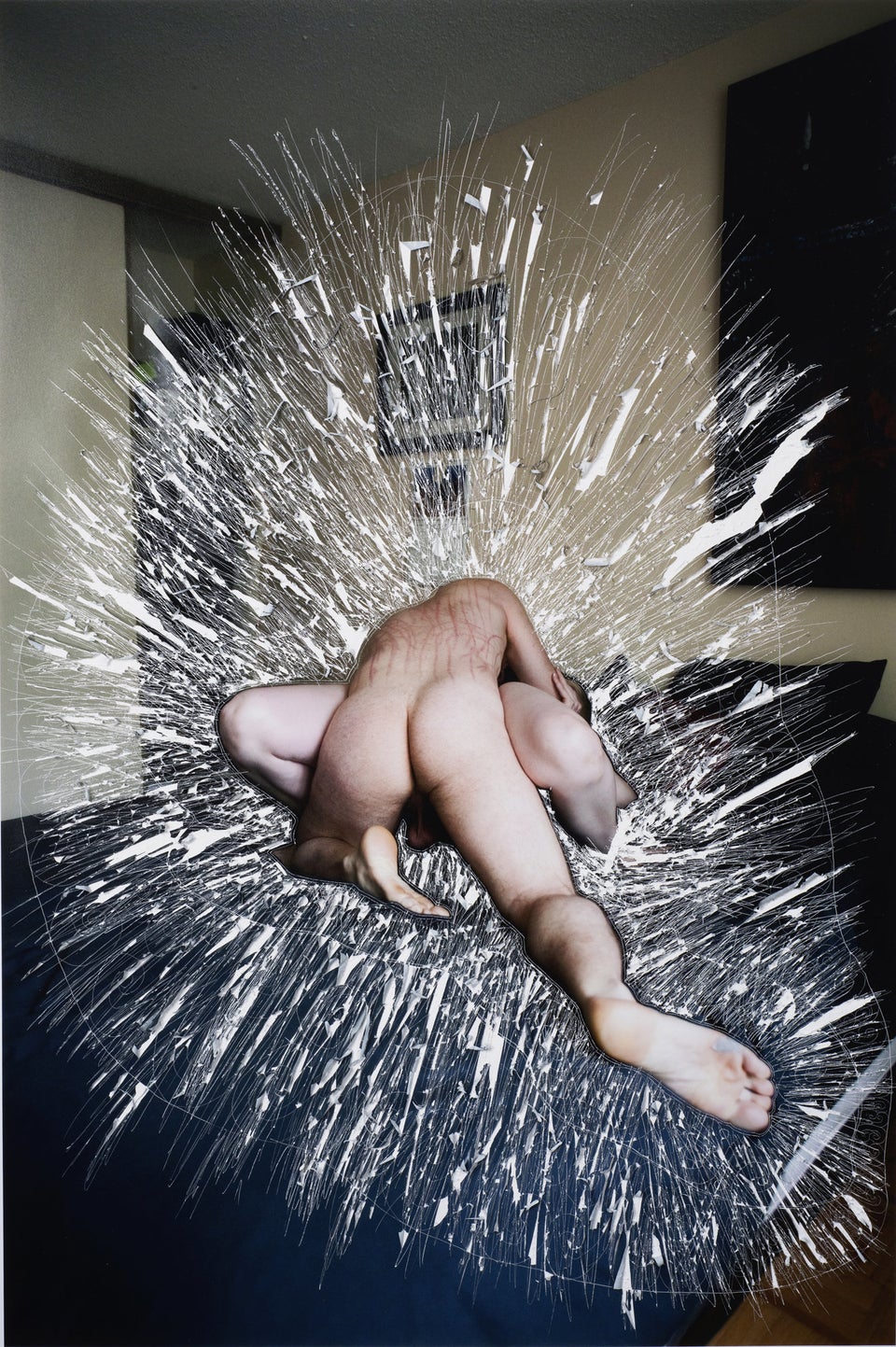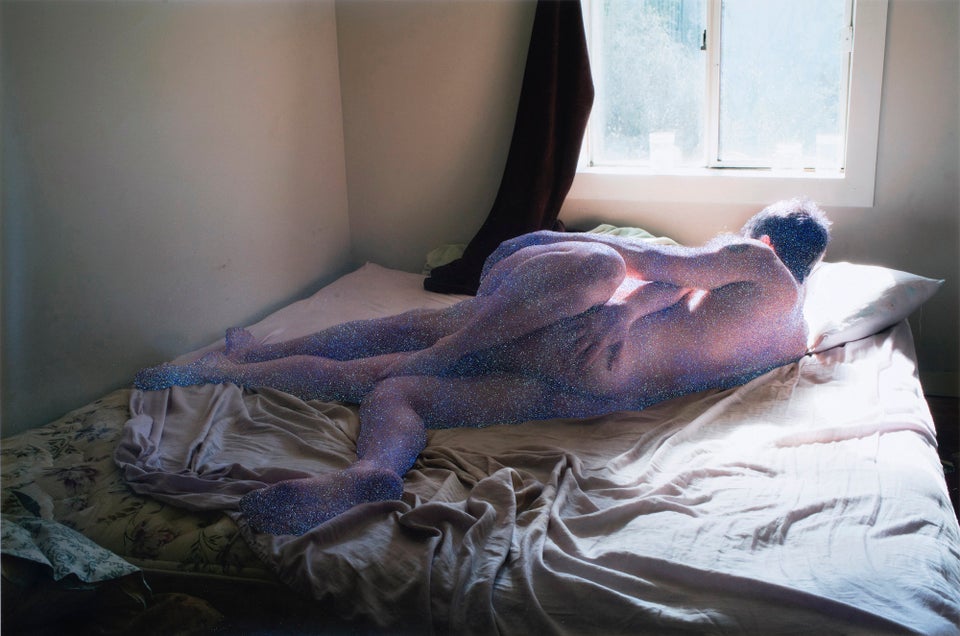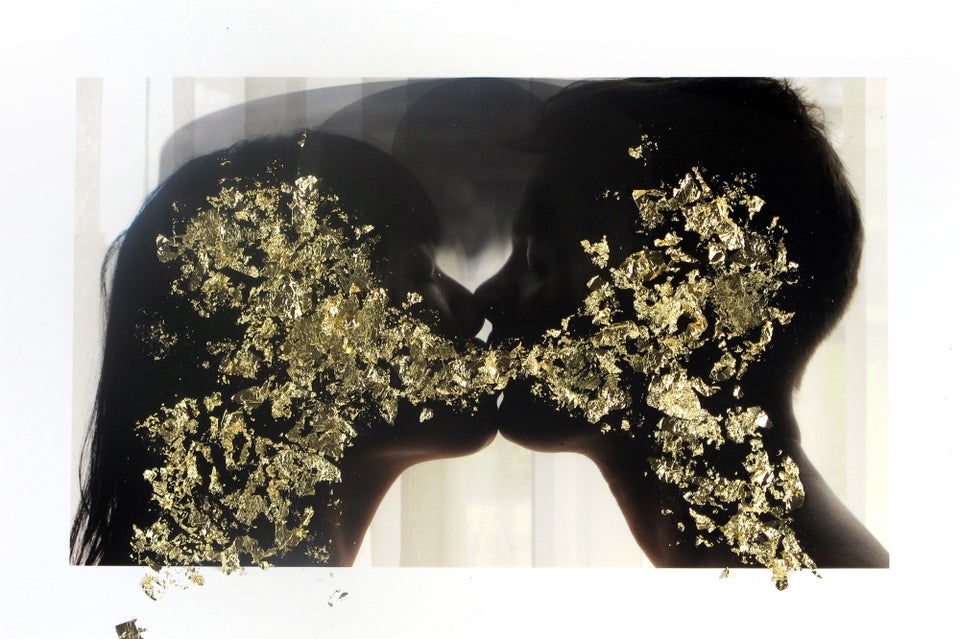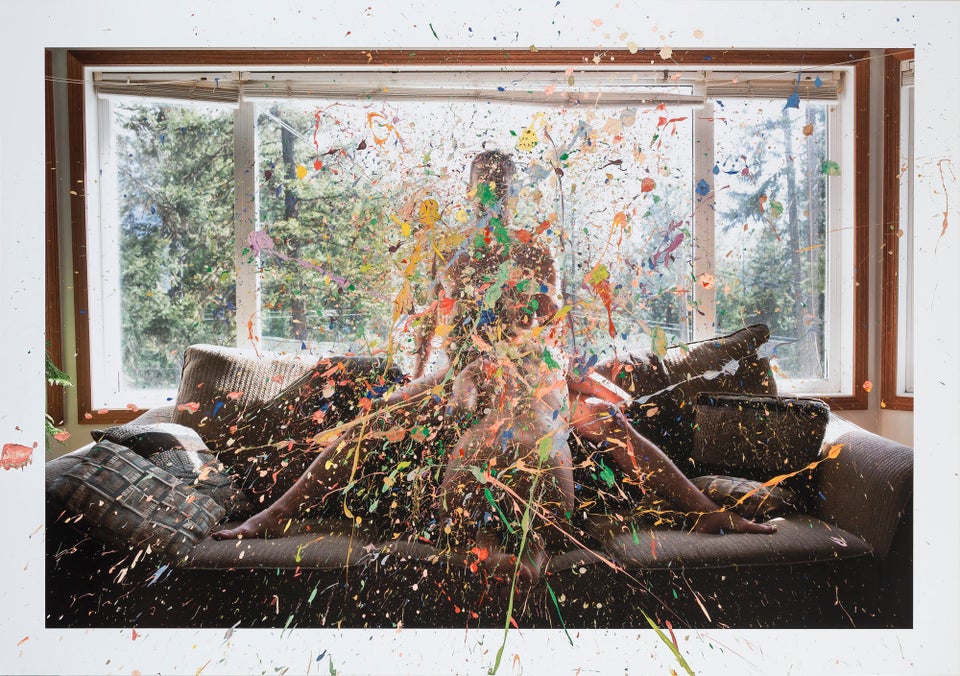 Related
Popular in the Community