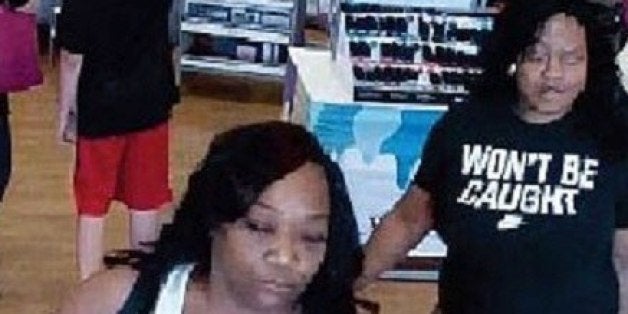 Police think this shoplifting suspect might be getting ahead of herself. But so far, neither she nor her accomplice have been caught.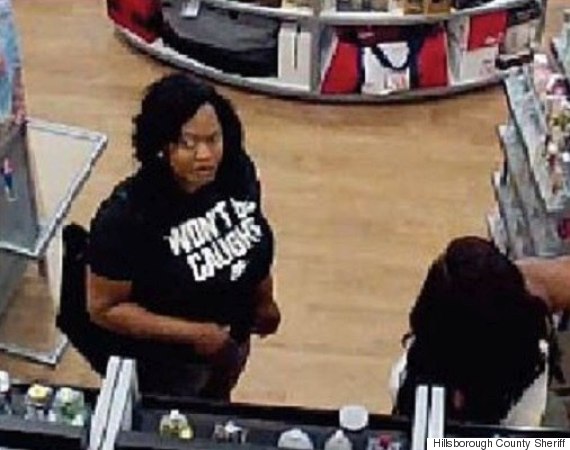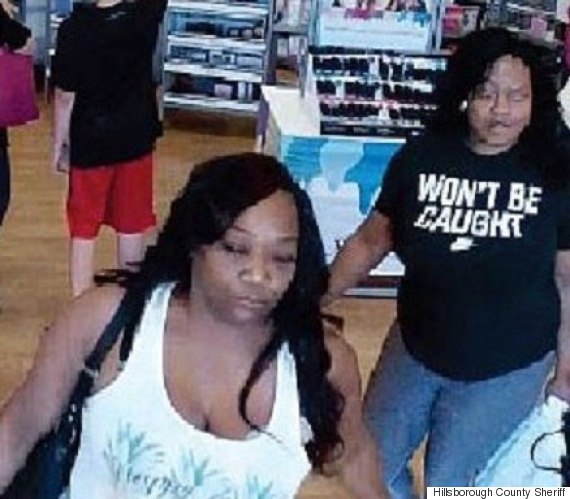 Hillsborough County deputies say the women entered Ulta Beauty Supply in Citrus Park around 3:45 p.m. on March 15 with a bag concealed in one of their purses. Once inside, they pulled out the bag, loaded it up with perfume and cologne, then left, driving away in a bright blue Hyundai. Fox Tampa Bay reports that they made off with expensive designer brands such as Chanel, Polo, Mont Blanc, Yves Saint Laurent and Michael Kors.
Police are are asking the public to help identify the suspects.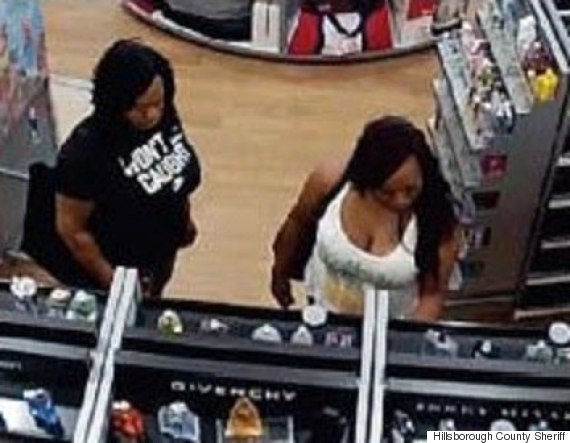 The suspect wearing the "Won't Be Caught" T-shirt is described as a black female, about 5 feet 5 and 200 pounds. She was also wearing gray pants. The second suspect also is a black female, about 5 feet 5 and 200 pounds. She was last seen wearing a white shirt with pineapple design and gray pants.
Anyone with information is asked to call the Hillsborough County Sheriff's Office at (813) 247-8200. Anonymous tips can be made by calling Crime Stoppers at 1-800-873-TIPS (8477).
Calling all HuffPost superfans!
Sign up for membership to become a founding member and help shape HuffPost's next chapter