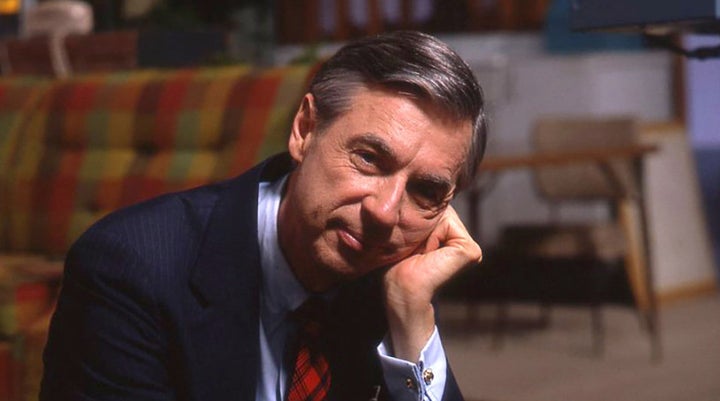 "The greatest thing that we can do is to help someone know that they're loved and capable of loving."
Those words belong to Fred Rogers, the cardigan-clad television host whose dulcet tranquility taught countless children to aspire to a generosity the world often lacks. It's a sentiment that particularly resonates when weeks like this roll around.
In 2018, when barely a day passes without myriad political misfortunes, the apparent suicides of two beloved cultural dignitaries ― fashion entrepreneur Kate Spade at age 55 and TV chef Anthony Bourdain at age 61 ― can feel like our own failures. Did we do enough, collectively, to let Spade and Bourdain know their work was appreciated? Can we do more to exude the kindness that Rogers encouraged, in hopes of helping others who may be suffering in silence?
Now is a good time for the new documentary "Won't You Be My Neighbor?," a cathartic treasure that opens in limited release this weekend and expands nationwide throughout June. Across 1,765 episodes that aired between 1963 and 2001, Rogers' program, "Mister Rogers' Neighborhood," offered an antidote to the pie-tossing, butt-kicking antics often seen in children's programming. The movie that explores its legacy, and that of its creator, dares to confirm that Rogers was everything he claimed to be: generous, dedicated, affable, open-minded. It's a radical notion, that someone this decent really is who he says he is.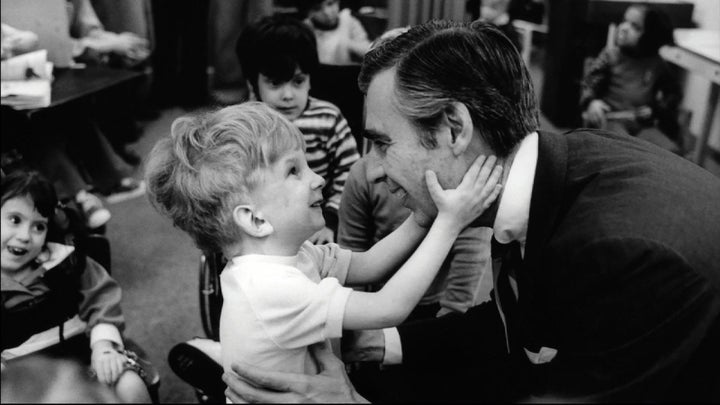 Most of us express care when first face-to-face with tragic news, like that of Spade and Bourdain ― but what about the rest of the time, when selfishness and frivolous judgments get in the way?
Rogers, a natural philosopher, tried to make us better. His brand of innate positivity was a counterbalance to a mass media that did little to educate and comfort people ― particularly young people still learning about the world around them. As Rogers' love-thy-neighbor evangelism feels increasingly more foreign in a world that seems to grow colder by the moment, this documentary acts as a balm. It is 94 minutes of love.
If nothing else, the experience of watching "Won't You Be My Neighbor?" is like a portal back to childhood. Even if you have no personal connection to Mister Rogers' puppets and sneakers, director Morgan Neville laminates the film with the warmth of youthful discovery. It has the ease of a fresh batch of cookies, a joke shared at a sleepover, a Band-Aid applied to a wound, feet dipped gently into a pool.
You'll want to be better after watching it, kinder. And so, if we've forgotten too much of what "Mister Rogers' Neighborhood" taught us, "Won't You Be My Neighbor?" is the best reminder we can hope for. It may be a temporary escape from reality, but its benediction can linger forever.
As Fred Rogers famously said, "It's such a good feeling to know you're alive."
Popular in the Community