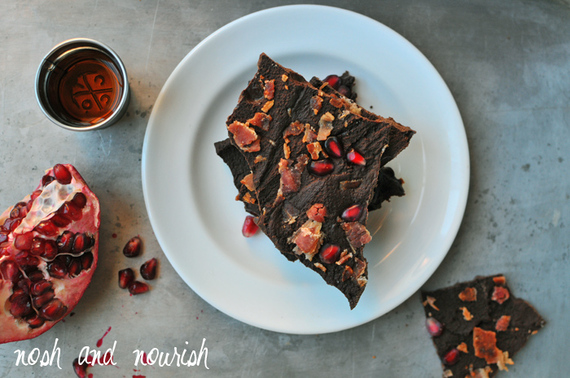 My husband and I will be celebrating our eleventh wedding anniversary this year. You know what that means?!?! I am officially old. LOL. But all joking aside, when I said "I do" I meant it. With my whole heart. Through thick and thin, sickness and in health, in times of plentiful and in times of need, when all in the world is right and when it's all crumbling down... I will be there. By his side.
And love is bourbon + bacon.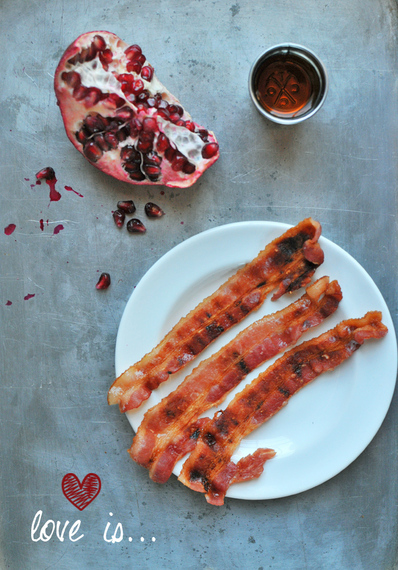 Dear Hubby has significantly improved his diet in the past few years (lots more detail on that in the intro chapter of my new cookbook!) He eats a lot more kale, and quinoa, and Greek yogurt, and chickpeas these days... but down there, in his heart of hearts, he really loves meat and potatoes. And bourbon.
Introducing Maple Bourbon Bacon Dark Chocolate Bark:
The flavor combination is insane! I love that a small piece of it is super satisfying. This paleo-esque dessert is:
sweet
salty
crunchy
boozy
sexy
packed with antioxidants
delish
This dessert is only paleo "esque" because technically bourbon isn't paleo. You could leave it out, but why would you? It's sooooooooo good and worth the splurge!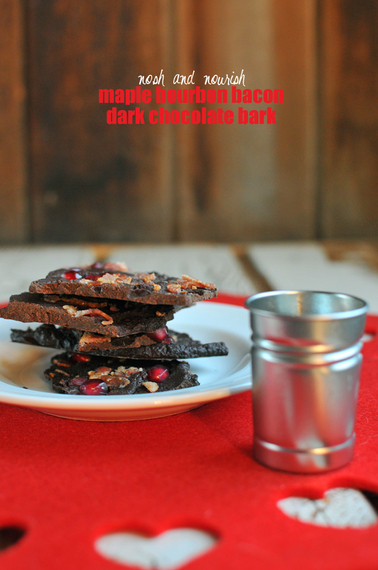 Only 6 ingredients and super easy to make. #winning
Get the full recipe here.
Popular in the Community