In the woodcut prints of artist Alison Saar, memories turn into mythologies, personal anecdotes become political truths, and fabled stories slip into history. The Los Angeles-born artist builds from her personal experience as a woman of color to transform cultural stereotypes into powerful archetypes that transcend time and space.
An exhibition titled "Alison Saar In Print" at the National Museum of Women in the Arts will feature 16 of the artist's print works, each attempting to transcend the stereotypes associated with women and African-American realities.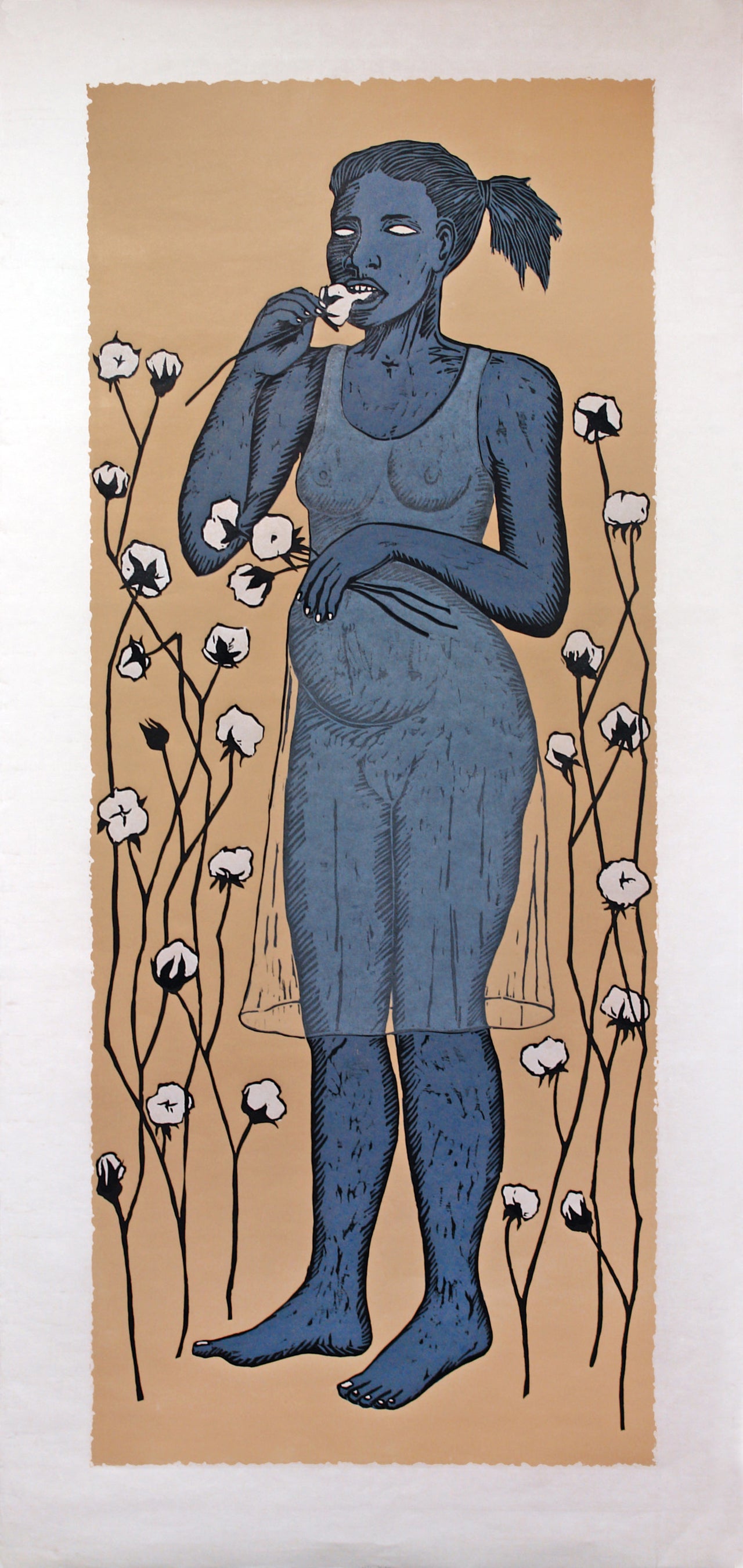 In a recent piece on Lenny, actress Lupita Nyong'o explained the difference between a trope and an archetype, in reference to the roles she likes taking on. "A trope ... plays into stereotypes and presumed expectations, refusing to embody originality of any thought," Nyong'o wrote. "An archetype is a fundamental human motif that exists in universal myth. I don't mind inhabiting an archetype if it has been given life and interiority. I love the idea of people of color participating in mythical, magical stories, whether that's as a hero, villain, sage, or sorceress."
This sentiment, of privileging universal truths over lazy generalizations, seems to be at the core of Saar's work as well.
As the daughter of beloved assemblage artist Betye Saar and her painter and conservator husband Richard, Alison Saar grew up surrounded by art. Her mother is known for her three-dimensional collages of found objects, recycled and reborn, to create patched together stories of black life in America. Part scavenger, part sorcerer, Betye creates work that shows the multifarious, unique parts that come together to tell a single story or frame a certain point of view.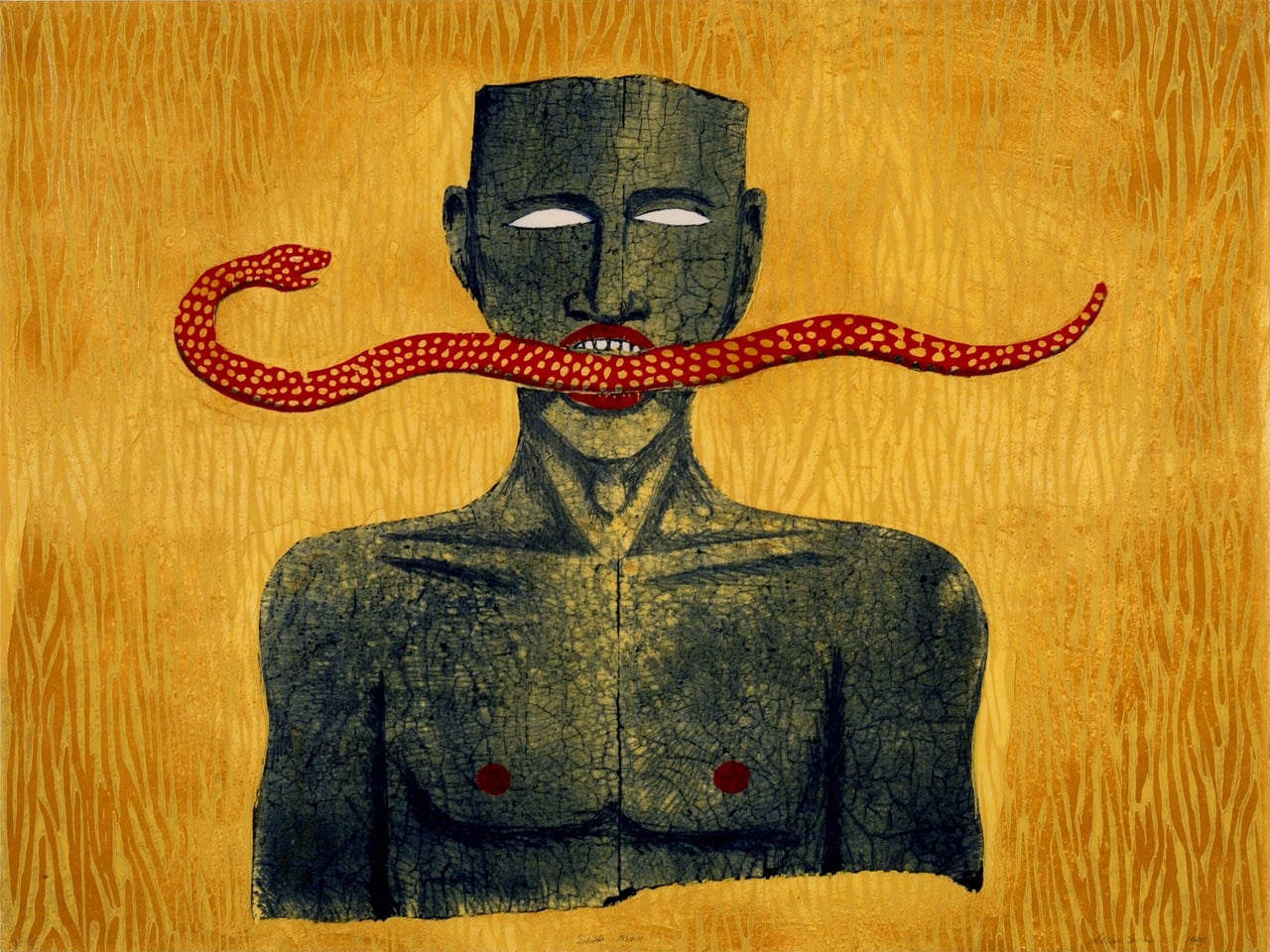 Alison Saar's work, on the other hand, are minimalist in style. Yet the symbols embedded in the intensely carved marks are rich with detail and meaning.
For example, the woodcut above, titled "Snake Man," incorporates Afro-Caribbean and Christian symbolism into a single, haunting image of a man holding a red snake in his mouth. His head appears cut off abruptly at the top, giving him a mask-like quality reminiscent of an ancient African bust. A red serpent, alluding to both good and evil, wiggles between the man's teeth. His eyes are pure white, perhaps indicating blindness, maybe alluding to the forces of light and dark writhing inside us at any given moment.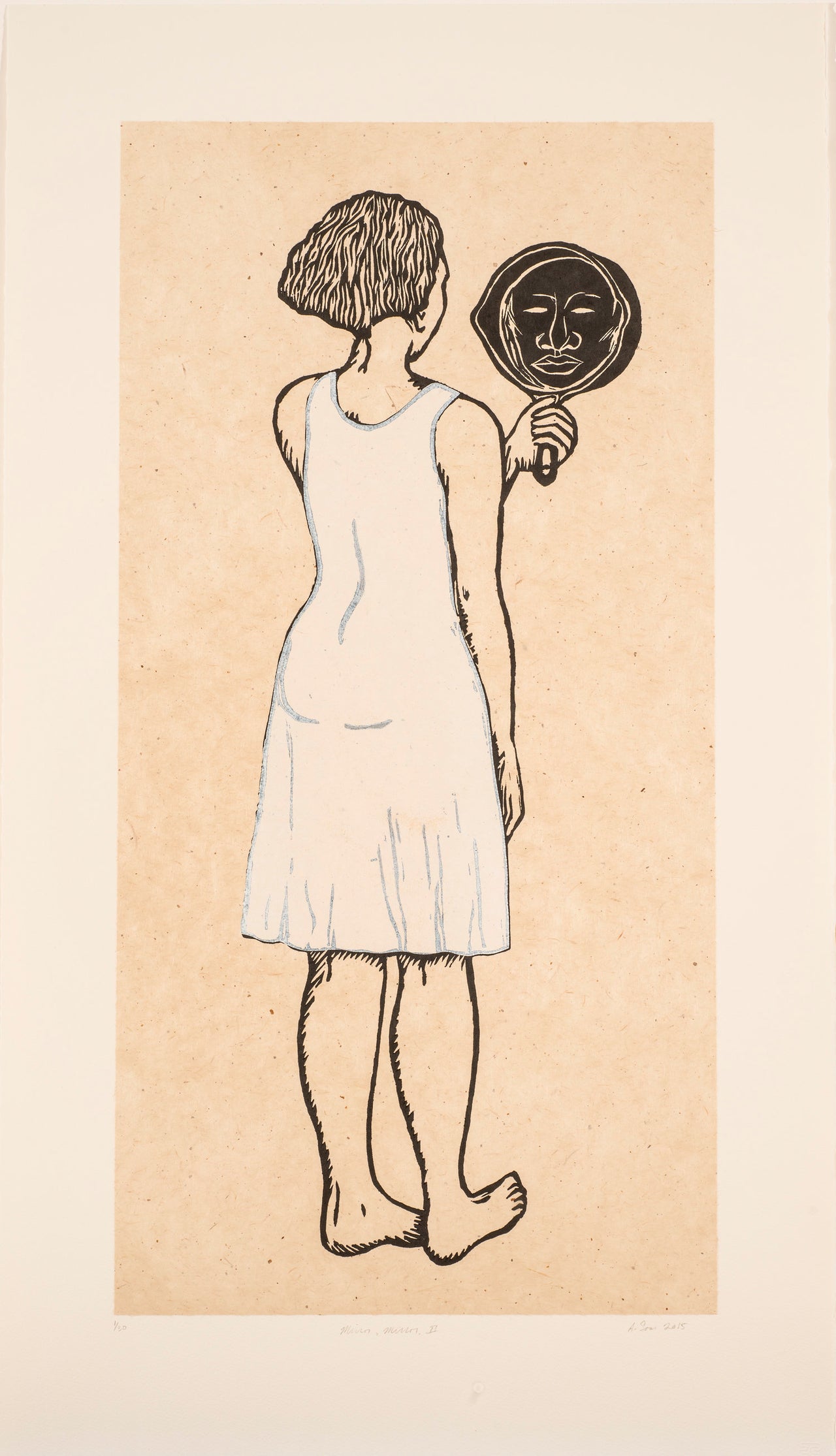 Most often, however, Saar's stories center around women -- black women. Although she's described such works as autobiographical, the images quickly transcend such a distinction through their mythical veracity.
In the woodcut "Mirror, Mirror," a girl stands facing away from the viewer, gazing at her reflection in a cast-iron skillet. Perhaps the young woman searches for her sense of self in domestic duties, feeling the pressure to find meaning in the home. Or maybe the darkened pan comments on the whitewashed standards of beauty so many young women of color must fight to overcome, learning to love their reflection despite the prejudiced conventions they've long been exposed to.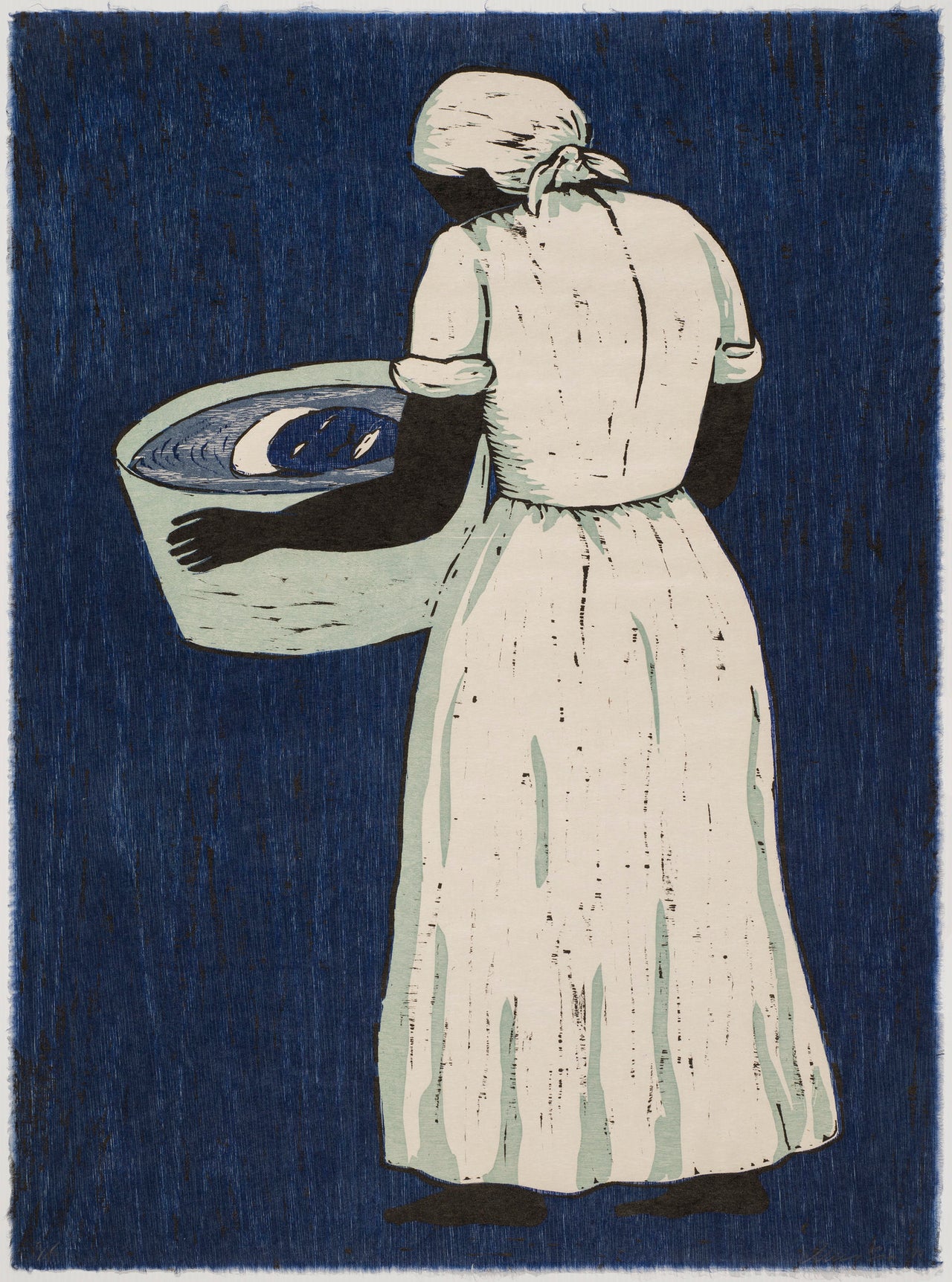 The subject of "Mirror, Mirror" dons a sheer dress, as do many of Saar's female protagonists, if they're not completely nude. Through the repeated inclusion of the black female body Saar highlights the problematic history of the African American nude in art, while transforming the body from an objectified "other" to an embodied subject -- or, even more powerfully, an archetype.
Explicitly, Saar's work explores her personal experience with black womanhood. Yet on paper, the memories grow into stories which grow into legends, too big and powerful to be confined to details like a name, time or place. The simplicity of Saar's prints speaks to their power to express the lived realities of black women so clear and straightforward yet so widely unseen.
"Alison Saar In Print" will show at the National Museum of Women in the Arts from June 10 until October 2, 2016.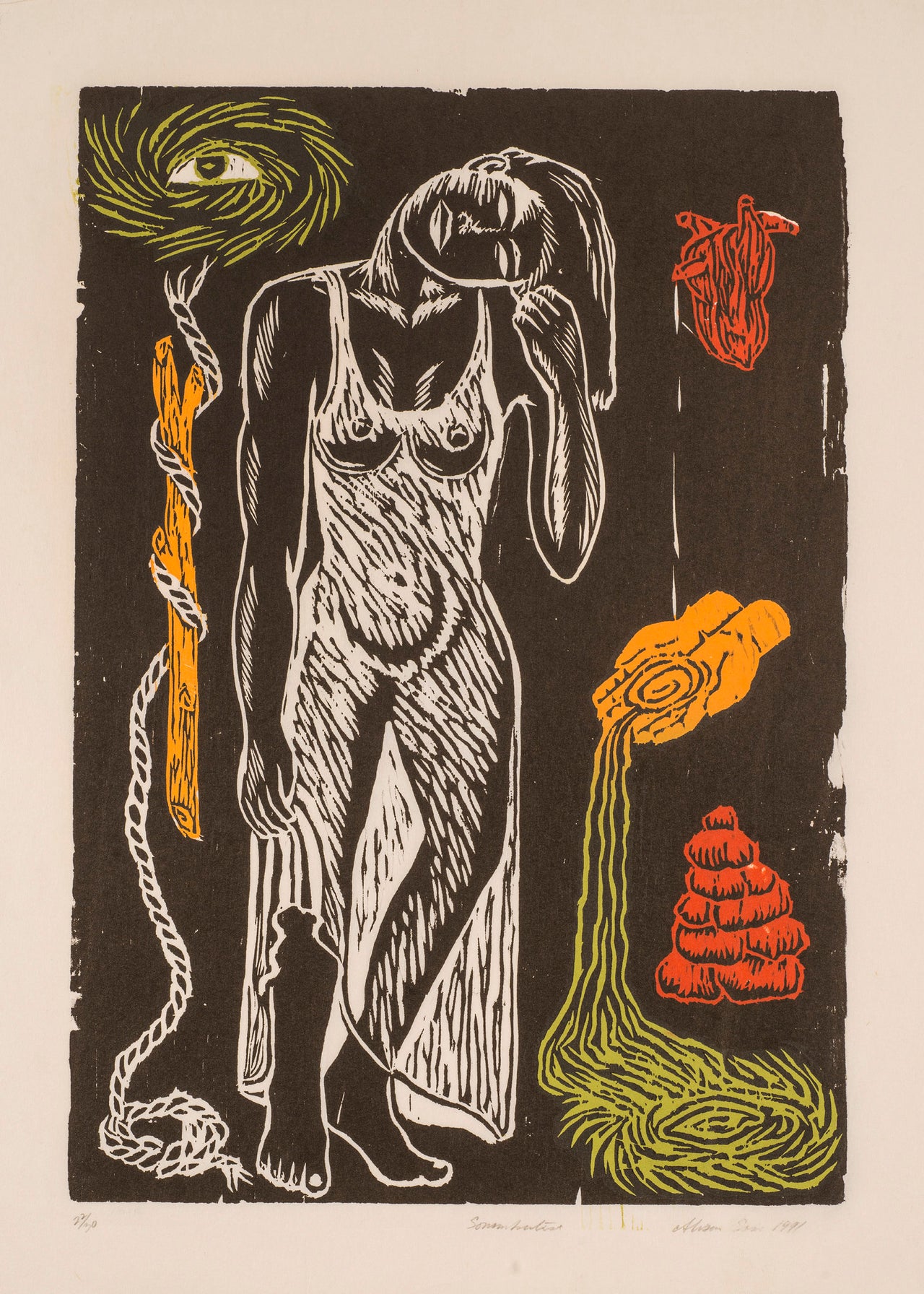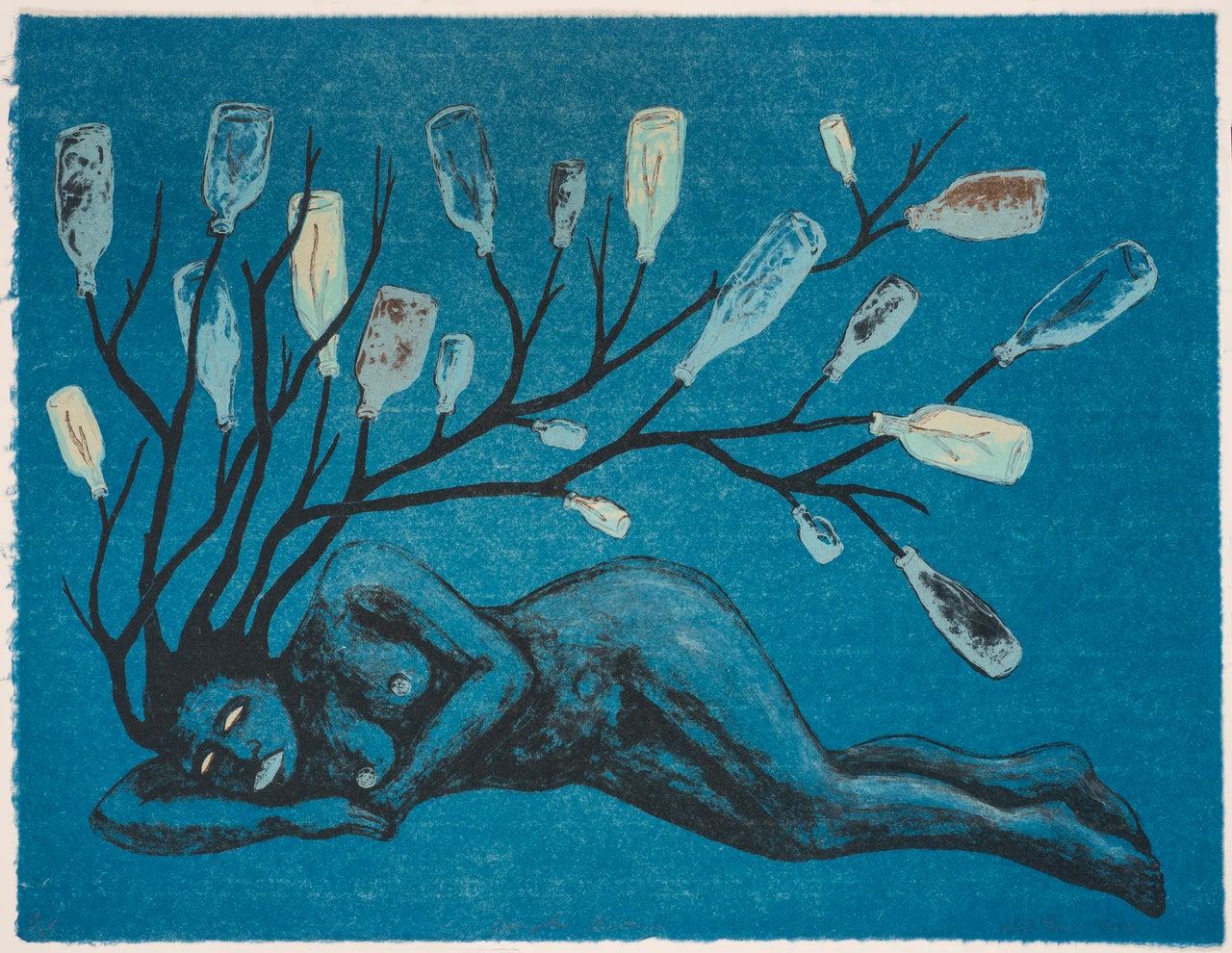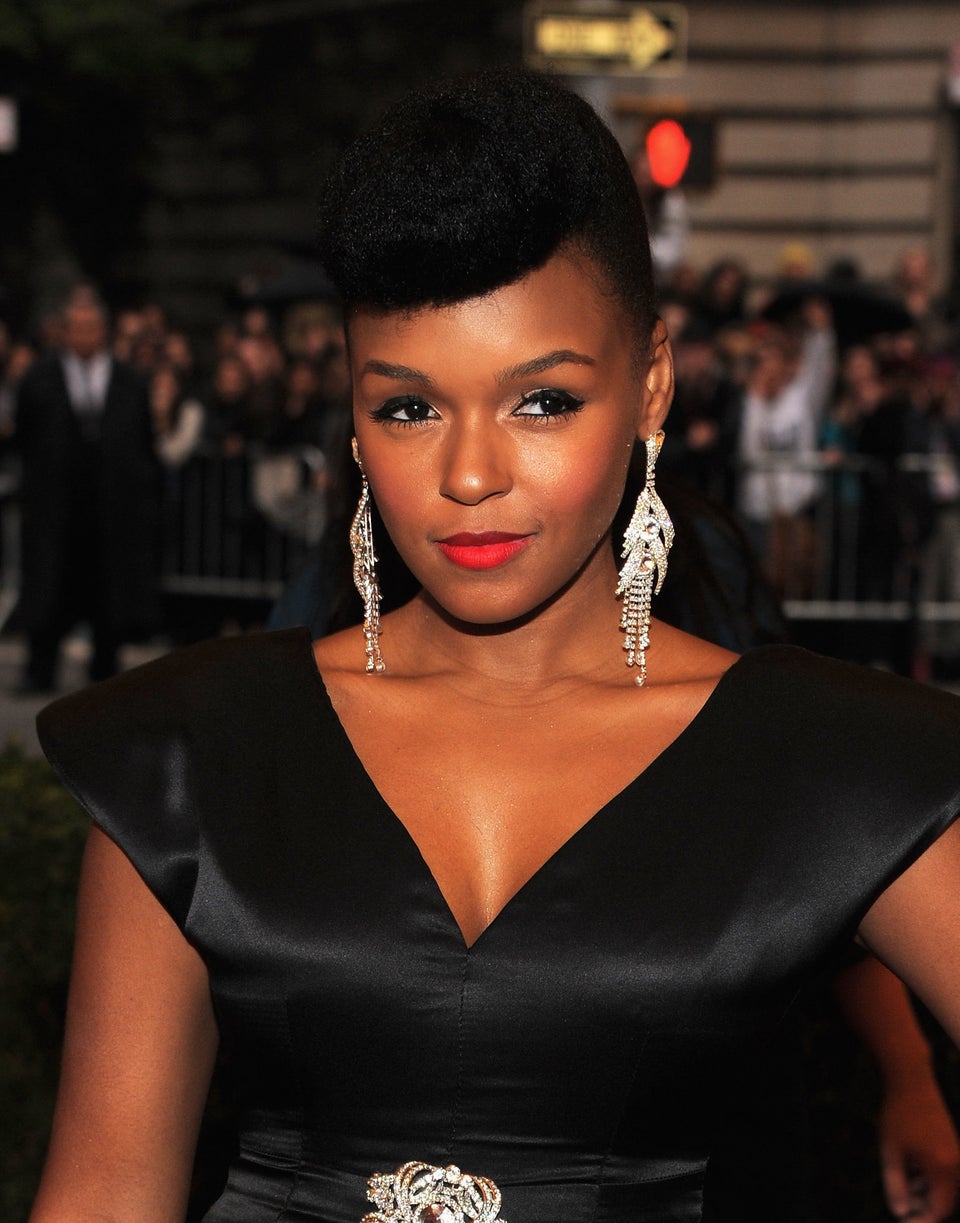 Beautiful Black Women Of Hollywood
Popular in the Community