Protesters fighting to keep a mental health clinic on Chicago's South Side open threatened early Tuesday to bring their battle to Mayor Rahm Emanuel's Ravenswood front doorstep after police broke up their encampment outside the Woodlawn Mental Health Center earlier in the evening.
Despite the police interventions, protesters with the Mental Health Movement and Southside Together Organizing for Power (STOP) Chicago said in a statement that they plan to maintain "a 24-hour presence" at the clinic "until their demands, including that city clinics remain open, public and fully funded are met." And a protest at Emanuel's North Side home is reportedly in the works.
"We are not going to be turned around," Linda Hatcher, one of 23 protesters and a Woodlawn patient arrested at an early Friday protest at the clinic, said in a statement. "This is a question of life and death for us and we will not give up the fight."
(Scroll down to view photos from last week's protest.)
"The city is clearly using its resources well to take away our tents, but we're not going anywhere. We have folks who are really fighting for their lives. These clinics are about people's lives," Sophia Kortchmar of the Mental Health Movement told CBS.
The city maintains that community mental health providers have been preparing to accommodate displaced patients, and insist that all current clients will be seamlessly transitioned to new care centers. The city also claims that patients' service will be improved by the consolidations.
"All who depend on the city for services will continue to have access to quality care and with these reforms, the city is expanding access to mental health services and increasing support for the uninsured," Dr. Bechara Choucair, Commissioner Chicago Department of Public Health, said in a statement.
Responding to that claim, Choucair told NBC that such incidents are taken seriously and investigated.
Related
Before You Go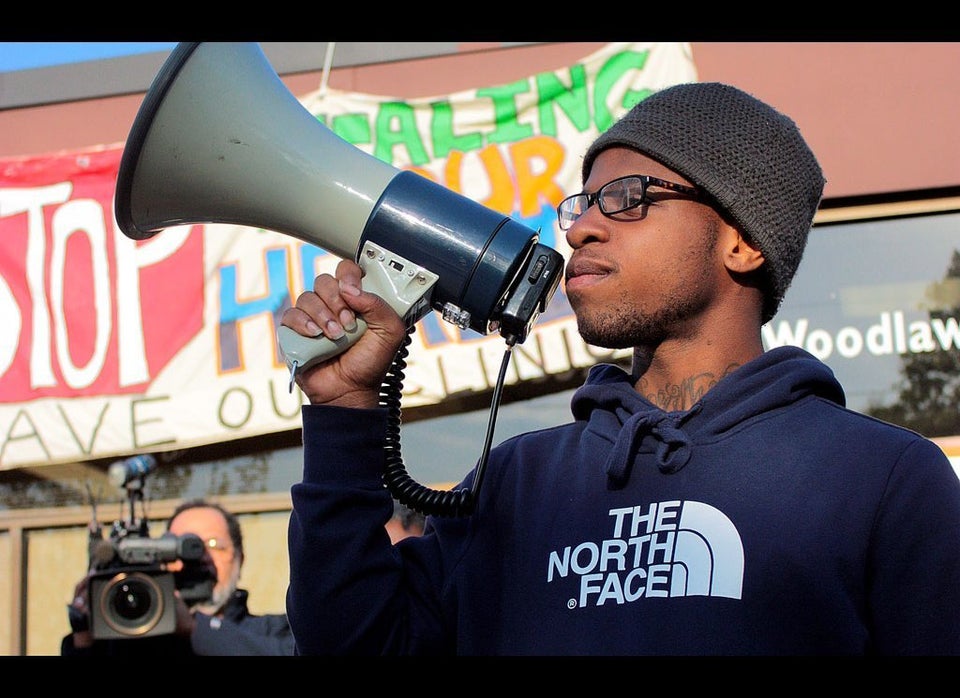 Woodlawn Mental Health Clinic Protest
Popular in the Community