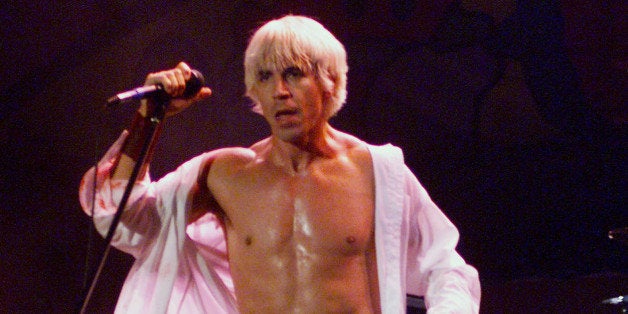 When the organizers of Woodstock 1999 planned the third edition of the peace-promoting music festival, they sought to extinguish the unruly atmosphere that plagued the 1994 iteration. Five years earlier, concertgoers easily snuck in beer and other contraband items through a chain-link fence that barely separated the festival from the outside world. But those conditions -- which impeded police efforts to maintain order -- were mild compared to what would result at Woodstock '99.
In an effort to avoid the gatecrashing that troubled Woodstock '94, organizers reportedly crafted a 12-foot fence made of steel and plywood. Security guards lined the premises. What should have ensued was a lax four days of camping, with live music from the likes of James Brown, Sheryl Crow, Rage Against the Machine, Wyclef Jean, Dave Matthews Band, Counting Crows, Alanis Morissette, Ice Cube, Metallica, Willie Nelson, Elvis Costello, Jewel and Red Hot Chili Peppers. Woodstock '99 totaled $38 million to produce. Tickets sold for about $150. Darth Maul bongs cost $30. Michael Lang, who'd organized the iconic 1969 festival that did indeed champion copious amounts of LSD-induced unity, returned as a promoter. What could go wrong?
As it turns out, a lot. Fifteen years ago this week, 200,000 revelers descended upon a former air base in Rome, New York, and, almost immediately, pandemonium ensued. (See photos below.) Temperatures surpassed 100 degrees, and the grounds lacked trees for shade. A bottle of water cost $4 and a single-serving pizza went for $12 -- and supplies were limited. Toilets overflowed. Concertgoers battered ATMs in order to steal cash. A few impatient people waiting for water shattered the fountains' pipes, resulting in a massive mud pit. And that's not even the worst of it.
Police reported four alleged rapes, including a gang rape that occurred in the crowd during Limp Bizkit's set. Fires erupted. Looting was rampant. When the Red Hot Chili Peppers performed the closing set, festivalgoers -- some of whom had obtained candles from an anti-gun group hoping to stage a peaceful vigil during "Under the Bridge" -- started bonfires and lit an audio tower ablaze. From July 22 to July 25, 44 arrests were made and 1,200 people were admitted to the on-site medical facilities, according to police stats released afterward.
There were no casualties, but the San Francisco Chronicle still labeled Woodstock '99 "the day the music died."
"I'm bummed big time," promoter John Scher said at a news conference the following week. "I don't know if we'll ever know why these kids did this. I really don't think there was a kid out there that wanted there to be mass destruction. [...] I would not condemn this crowd. I don't think it was an anti-Woodstock statement. I think it was an anti-Establishment statement."
America arguably hasn't seen a pop-culture moment that's resulted in as much destruction or widespread chaos since. Especially for an event that was initially a bastion of free love, it was a particularly damning moment for Y2K-leaning youth culture. The festival's lineup relied heavily on hard-rock acts and rowdy jam bands, which did nothing to stymie rioting crowds. It was a master class in large-scale event planning gone awry.
"I think the aftermath of '99, the imagery of kids sort of dancing around the fire, was more dramatic than the actual event," promoter Michael Lang told Billboard in 2009. "The problem with '99 sort of erupted after the last act went off stage, and it was really a couple of hundred kids who were running rampant. I think that it has its ramifications, but I don't think it did any real damage in that sense."
Lang has expressed plans for a future Woodstock that would mark the 50th anniversary of the 1969 original. If it comes to fruition in 2019, it seems more likely to fall in line with the peaceful festivals that have emerged since Woodstock '99 went up in flames. The early 2000s introduced an onslaught of well-organized fests -- Bonnaroo, Coachella, Lollaplooza, Sasquatch, Austin City Limits -- that never fell victim to the madness of that fateful weekend in 1999.
Here is photographic evidence of Woodstock '99's descent into bedlam: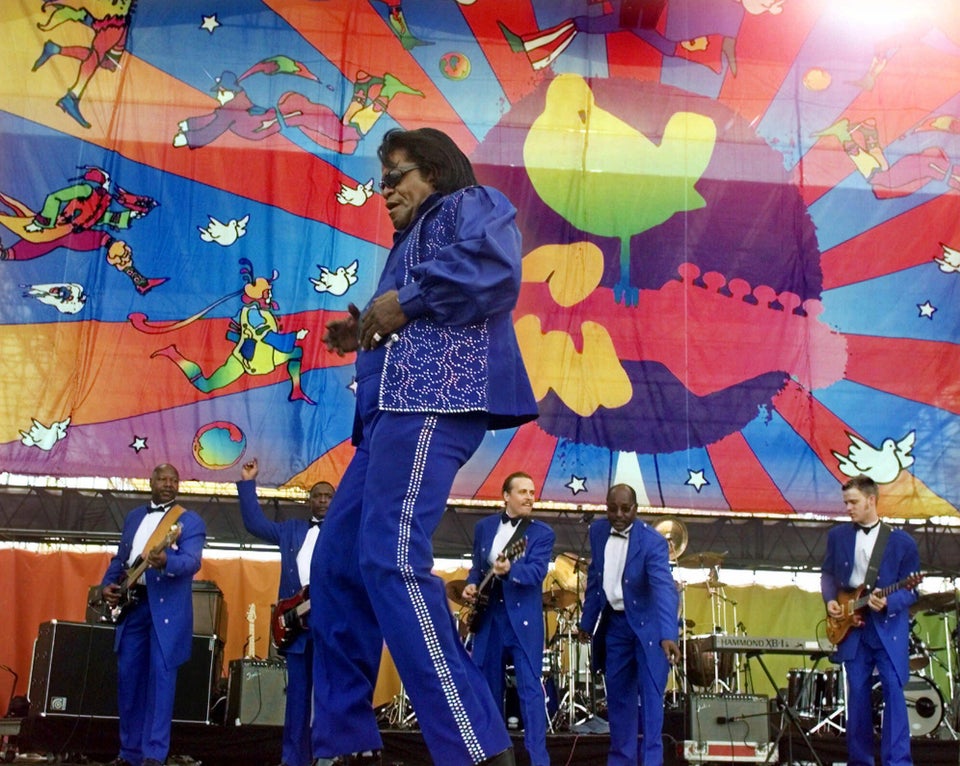 Frank Micelotta/ImageDirect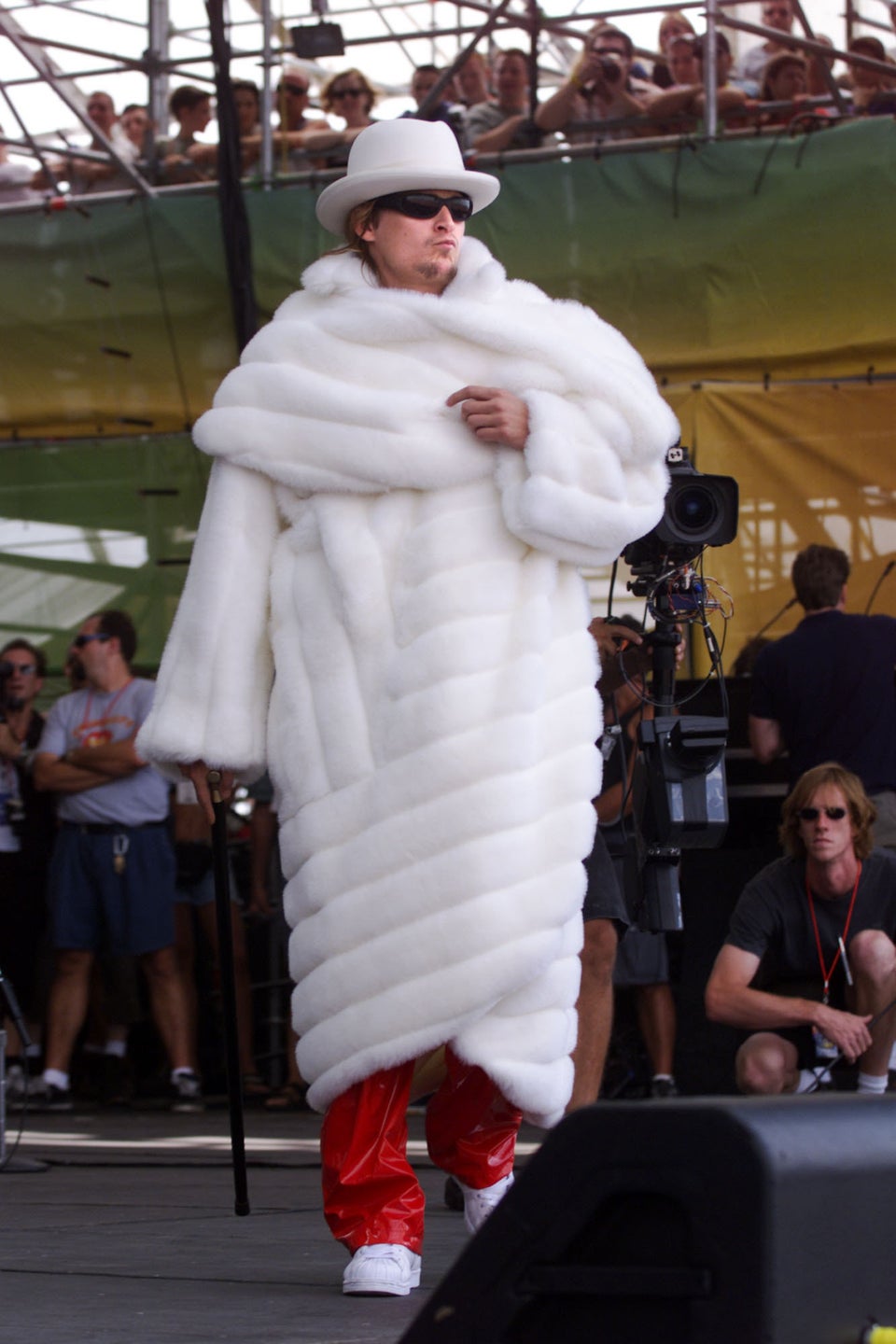 Frank Micelotta/ImageDirect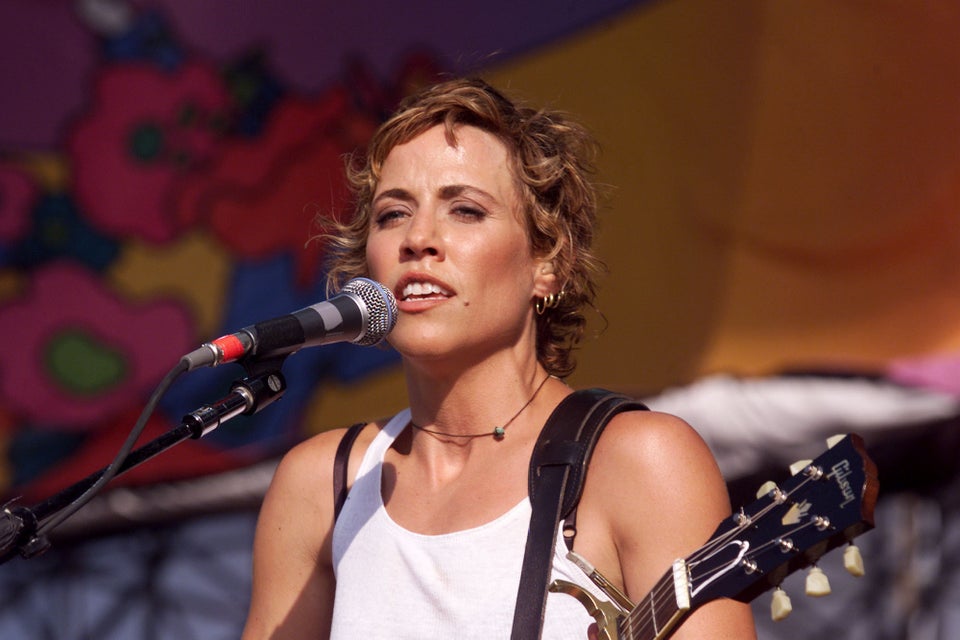 Frank Micelotta/ImageDirect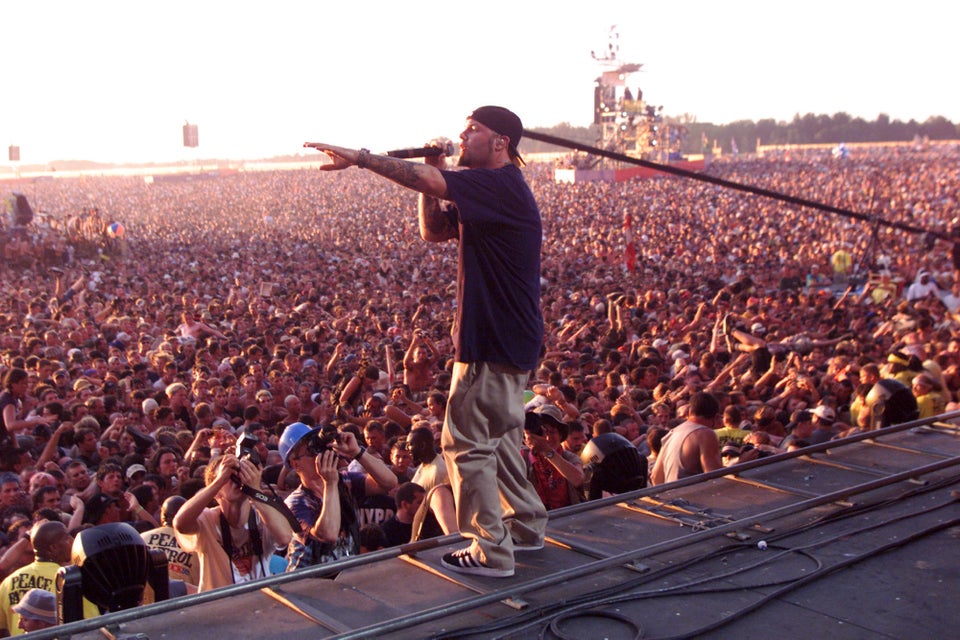 Frank Micelotta/ImageDirect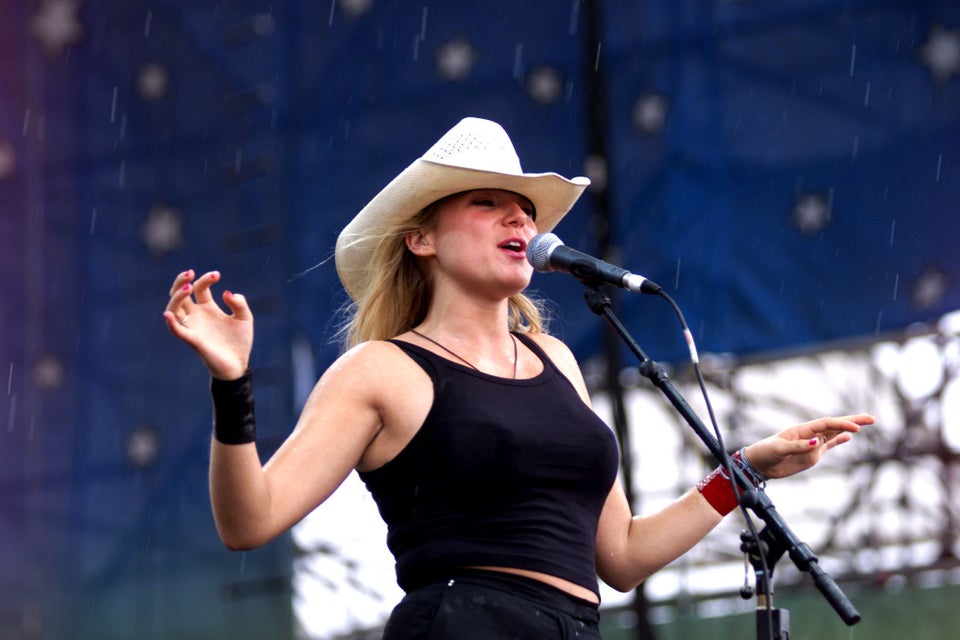 Frank Micelotta/ImageDirect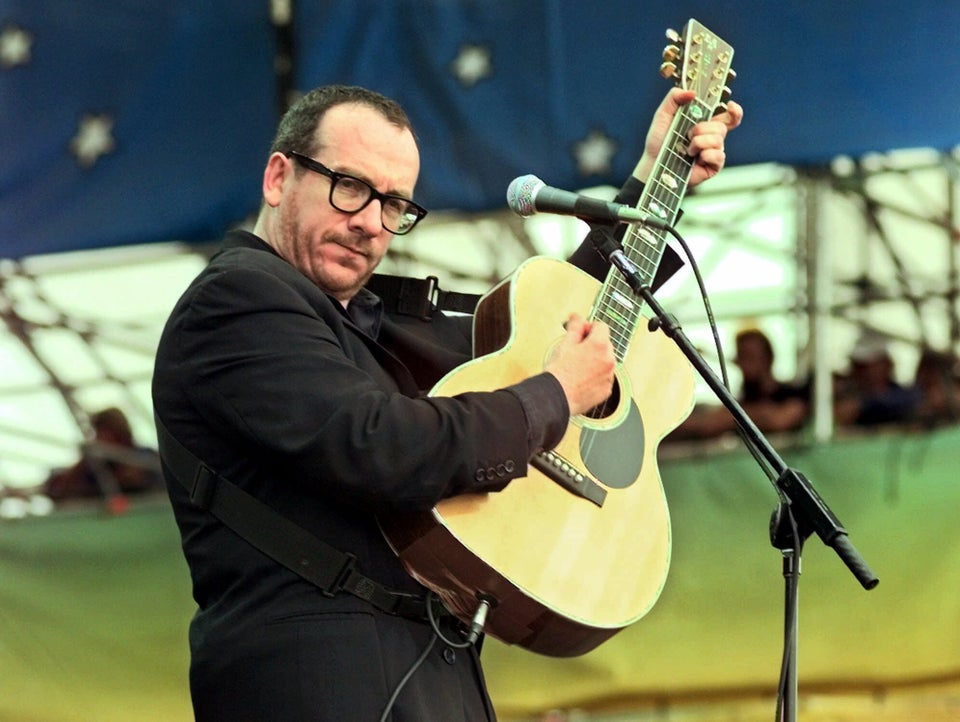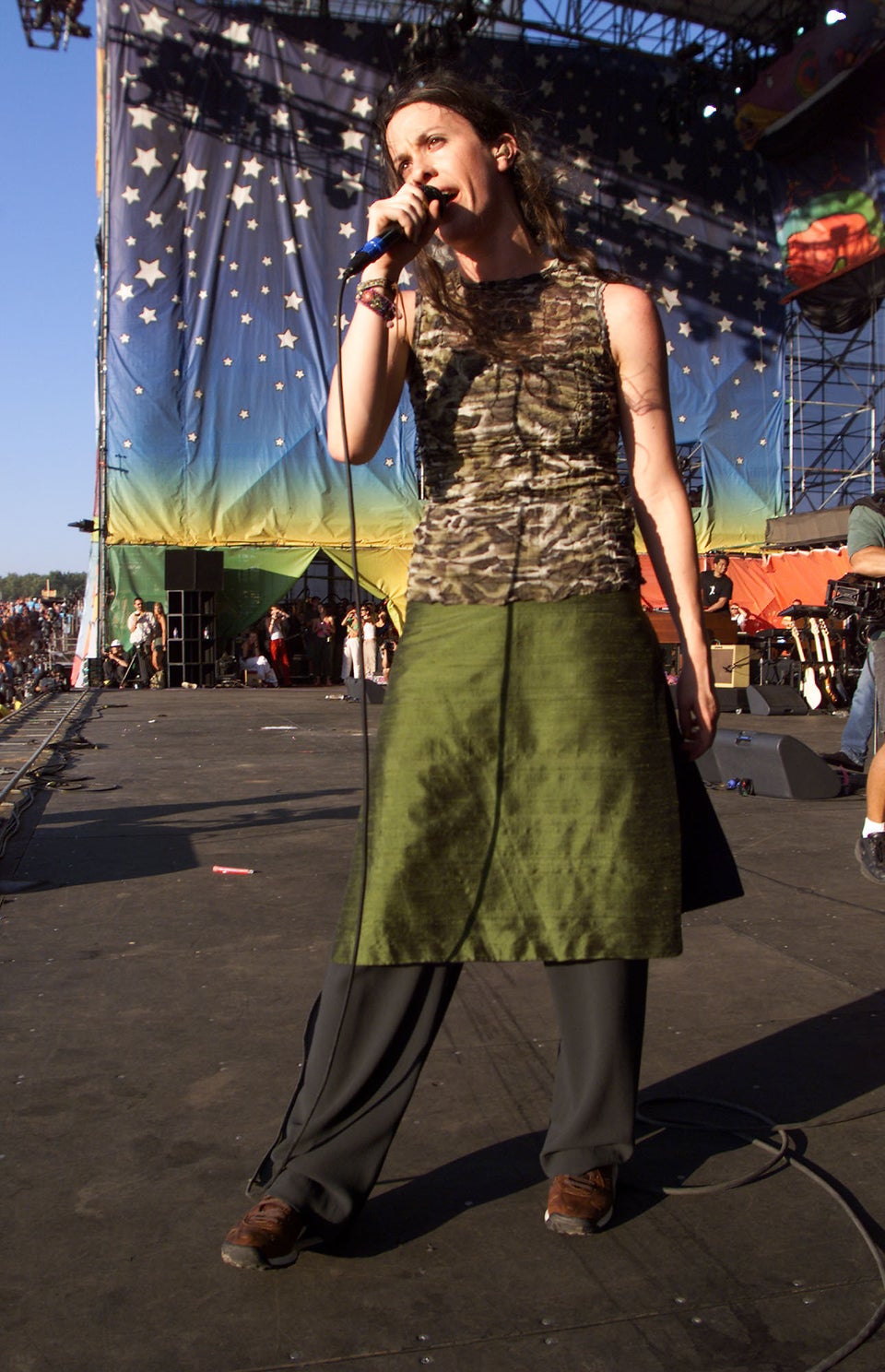 Frank Micelotta/ImageDirect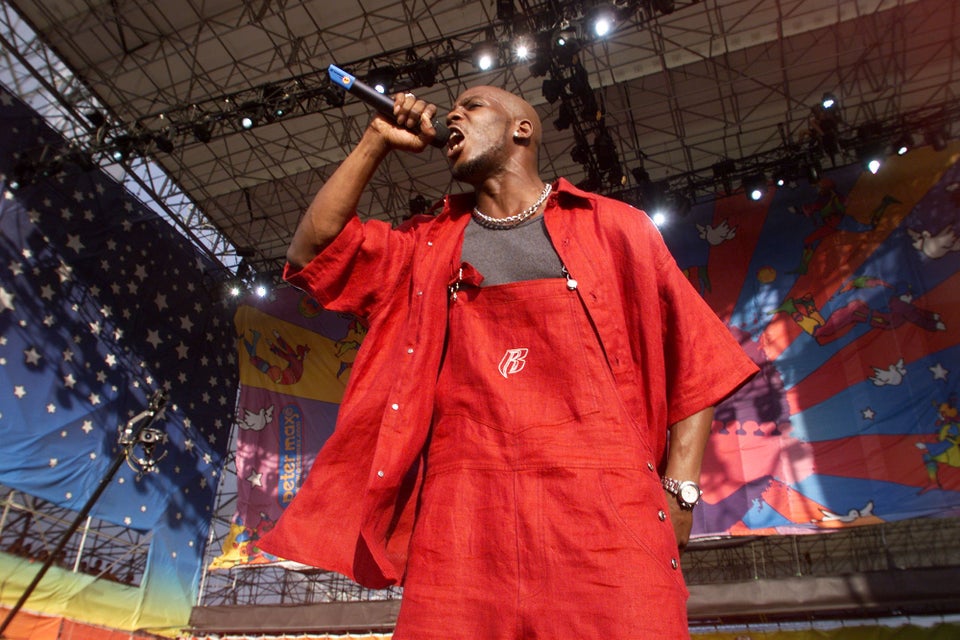 Frank Micelotta/ImageDirect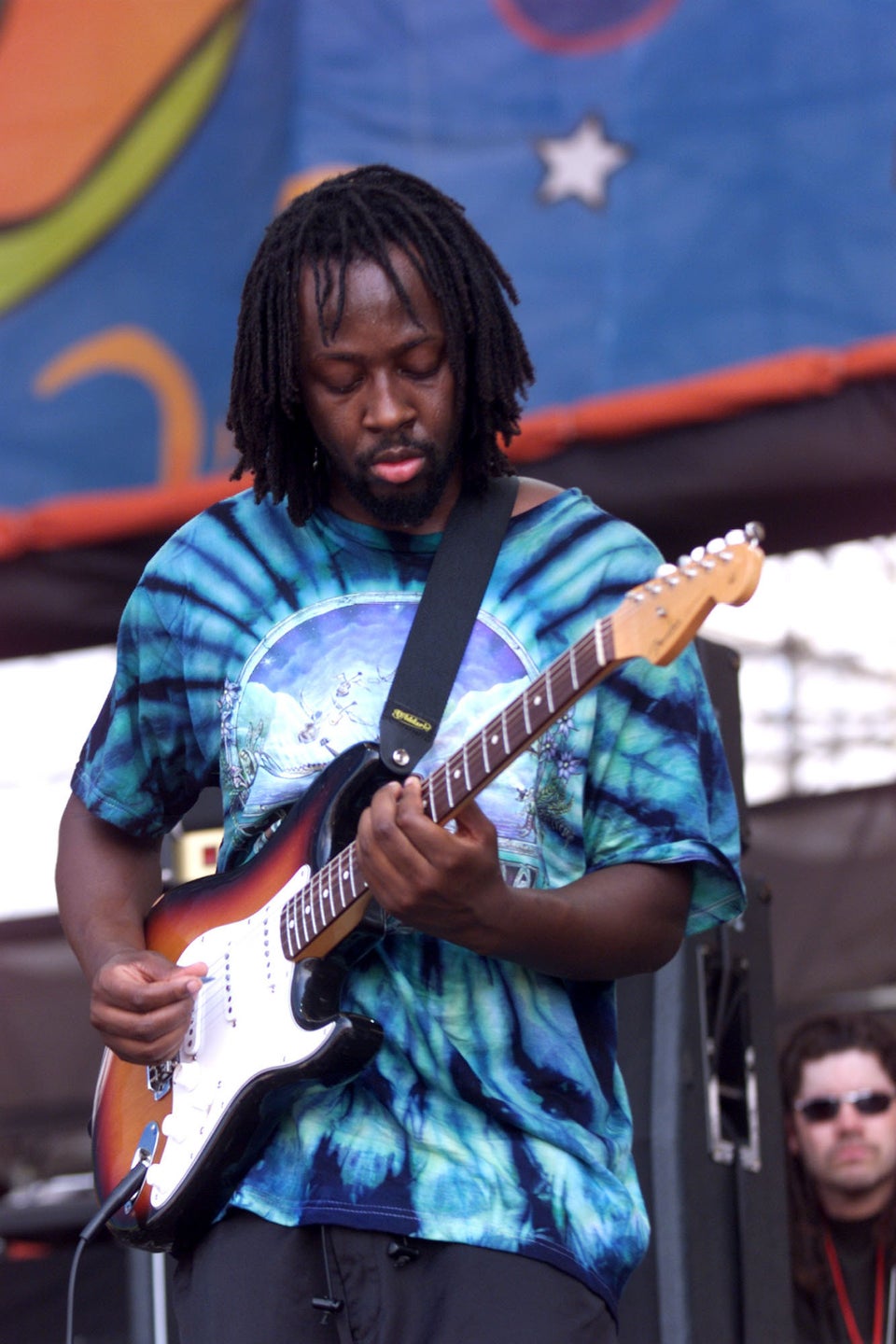 Frank Micelotta/ImageDirect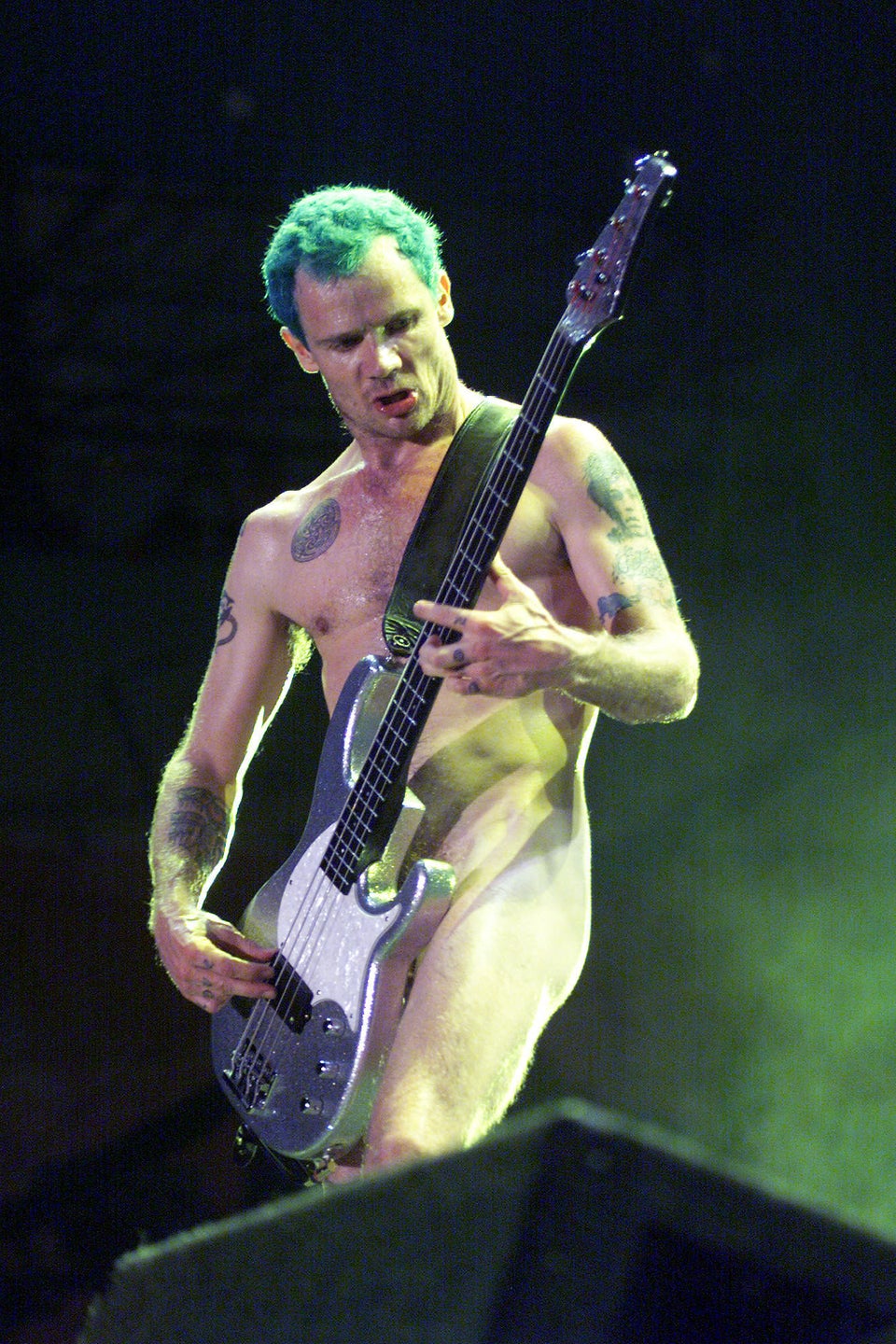 Frank Micelotta/ImageDirect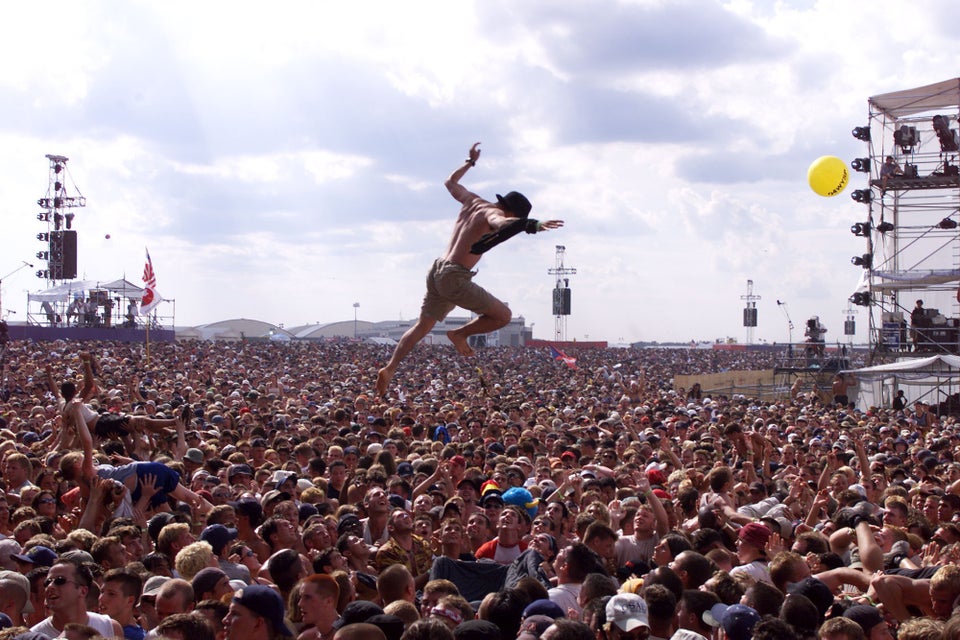 Frank Micelotta/ImageDirect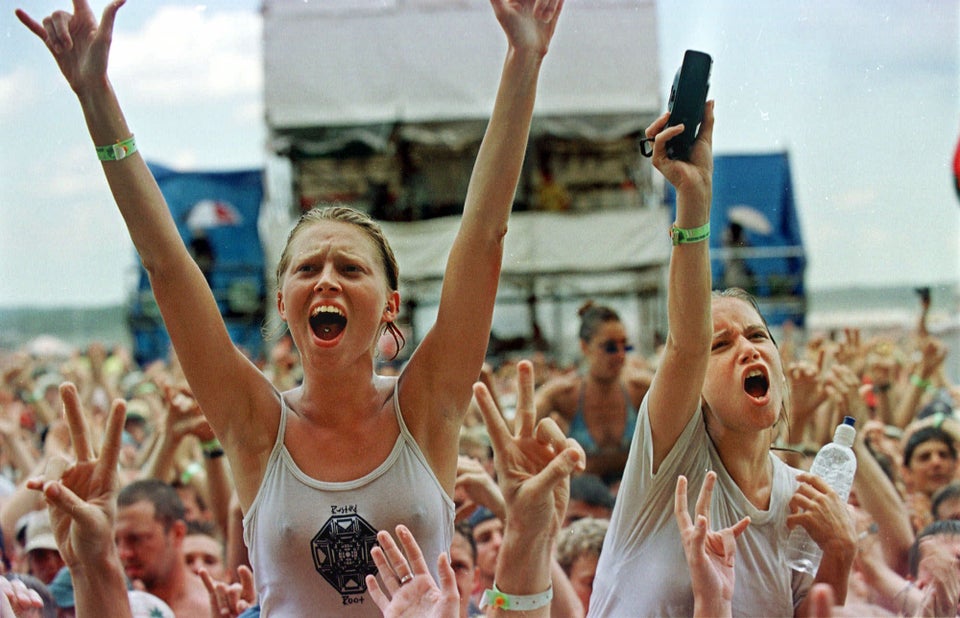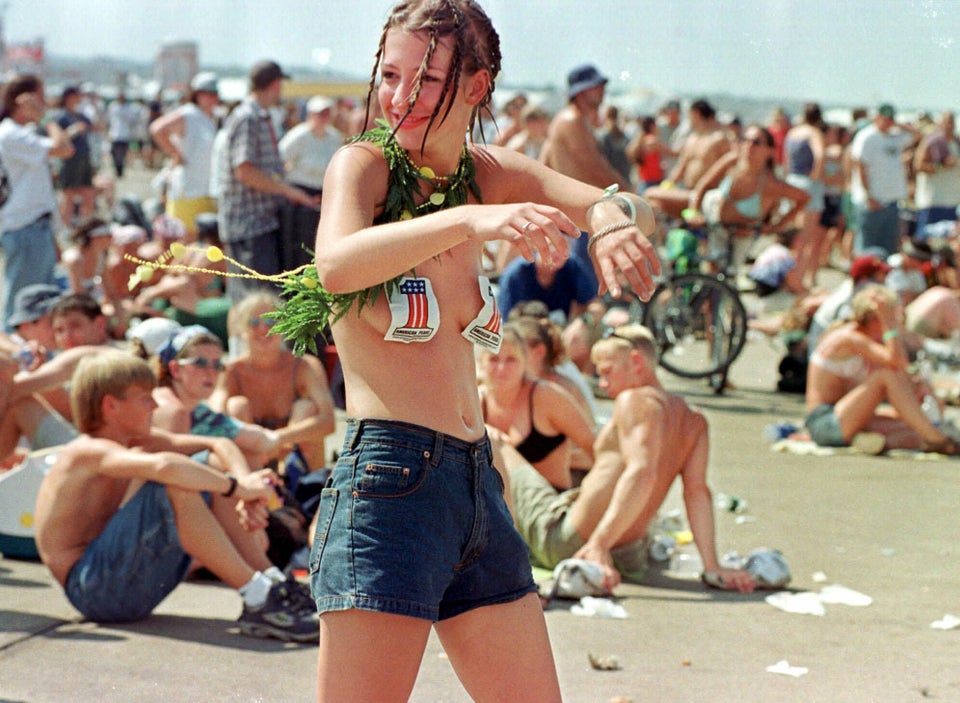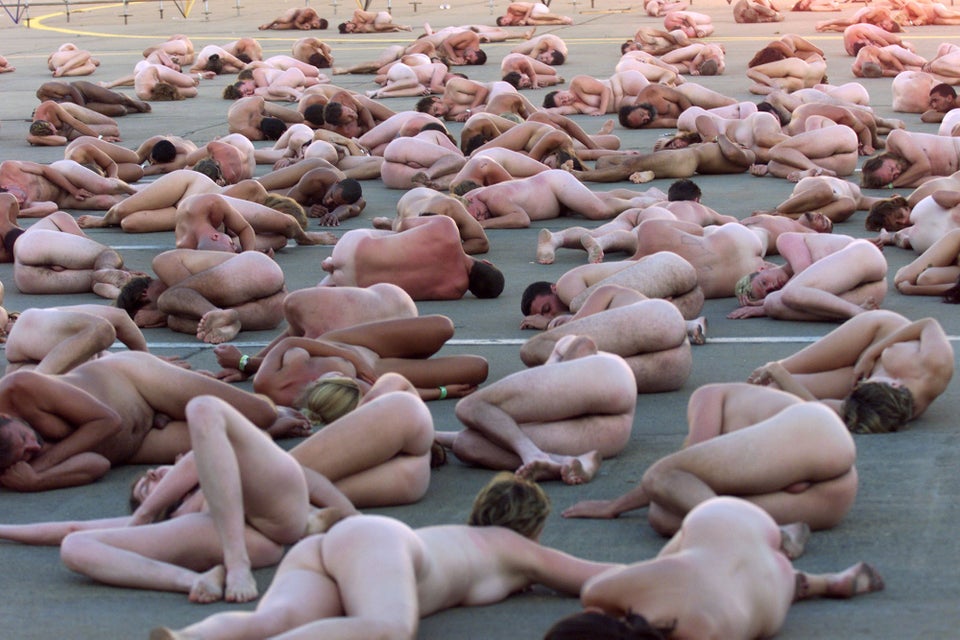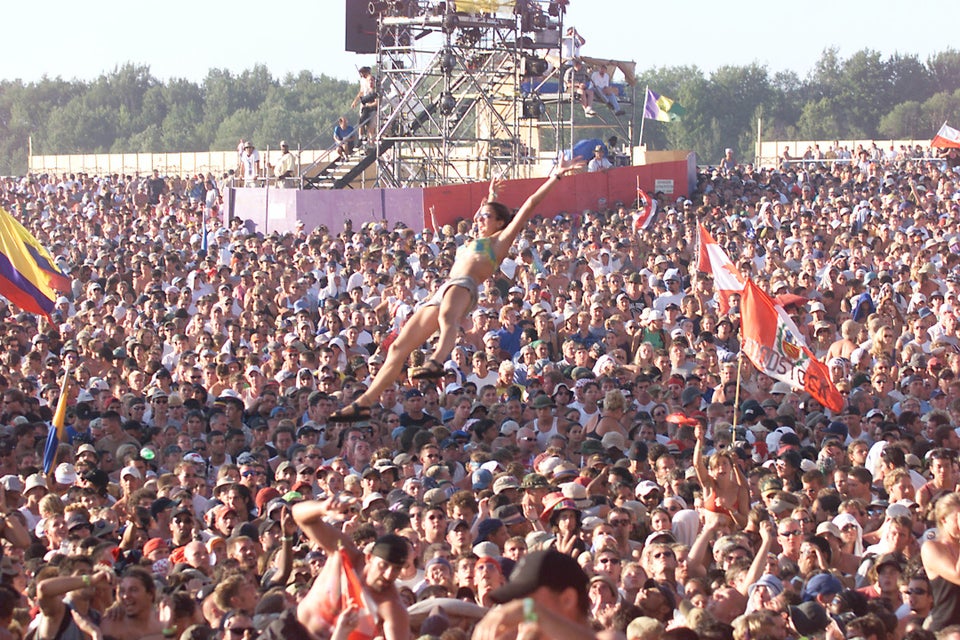 Frank Micelotta/Getty Images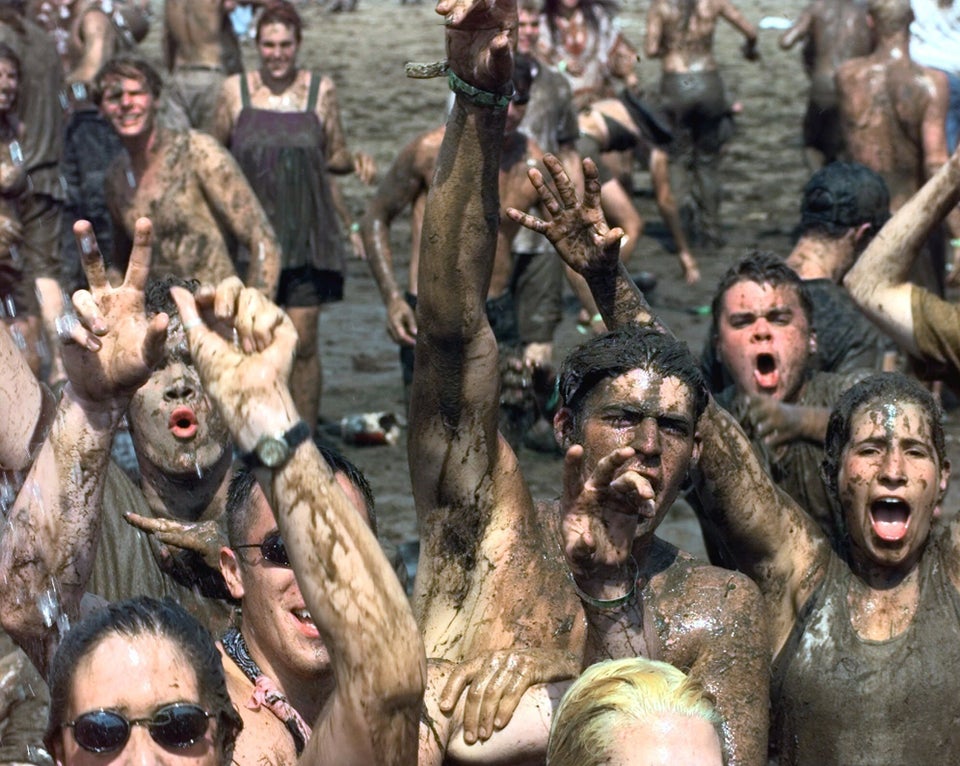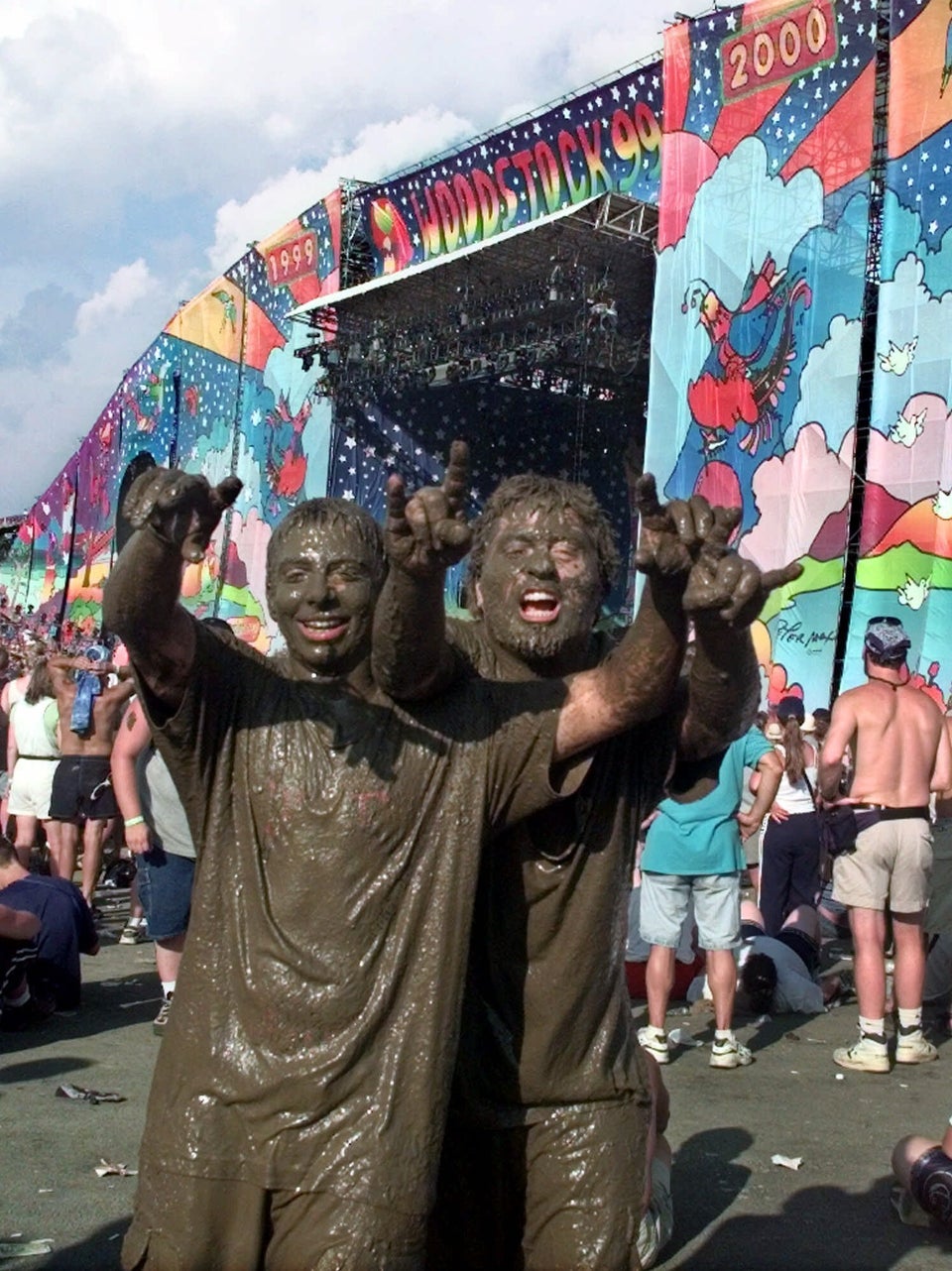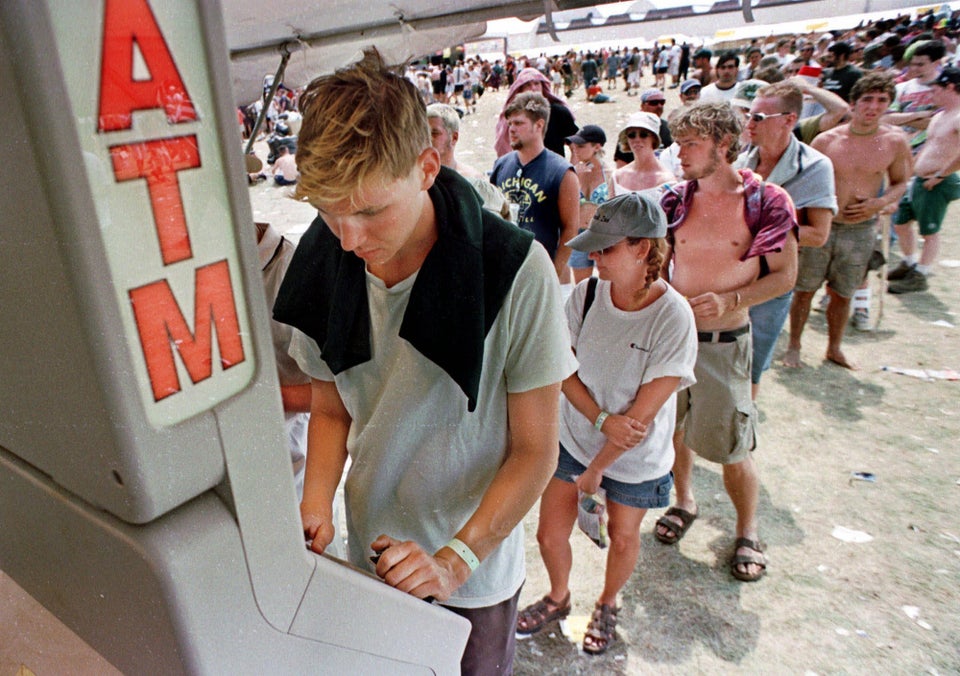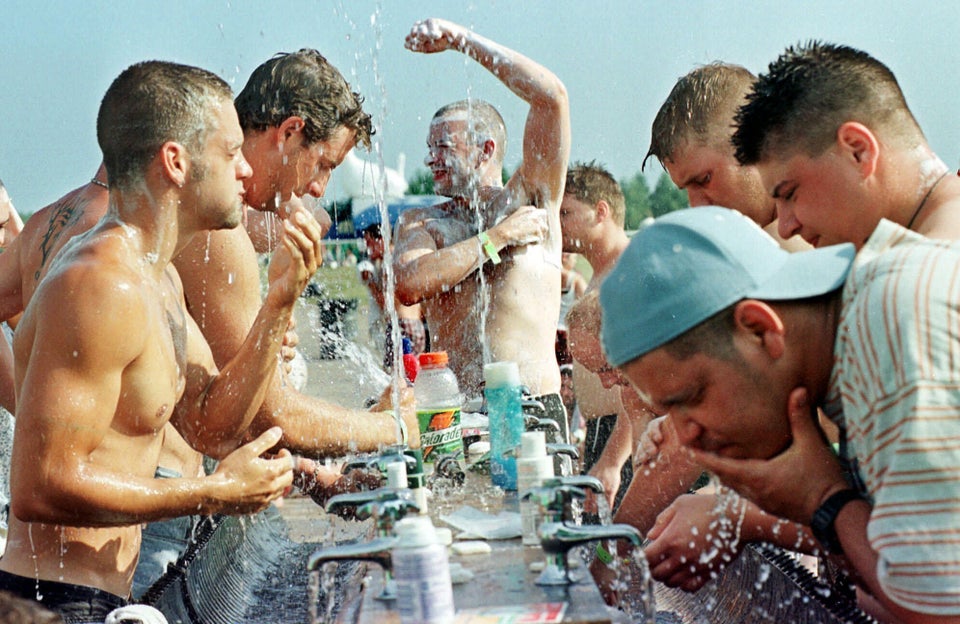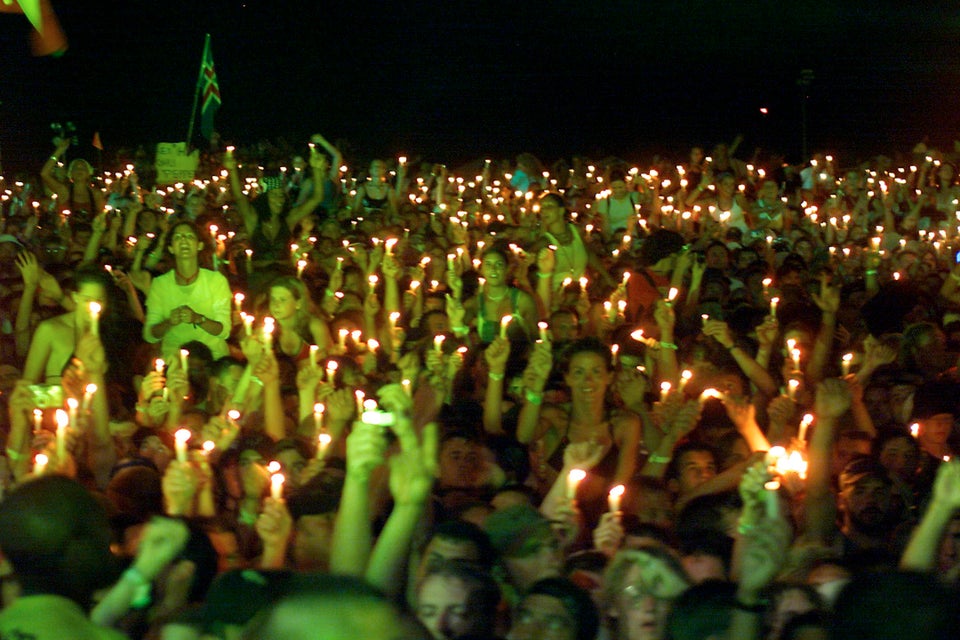 Frank Micelotta/Getty Images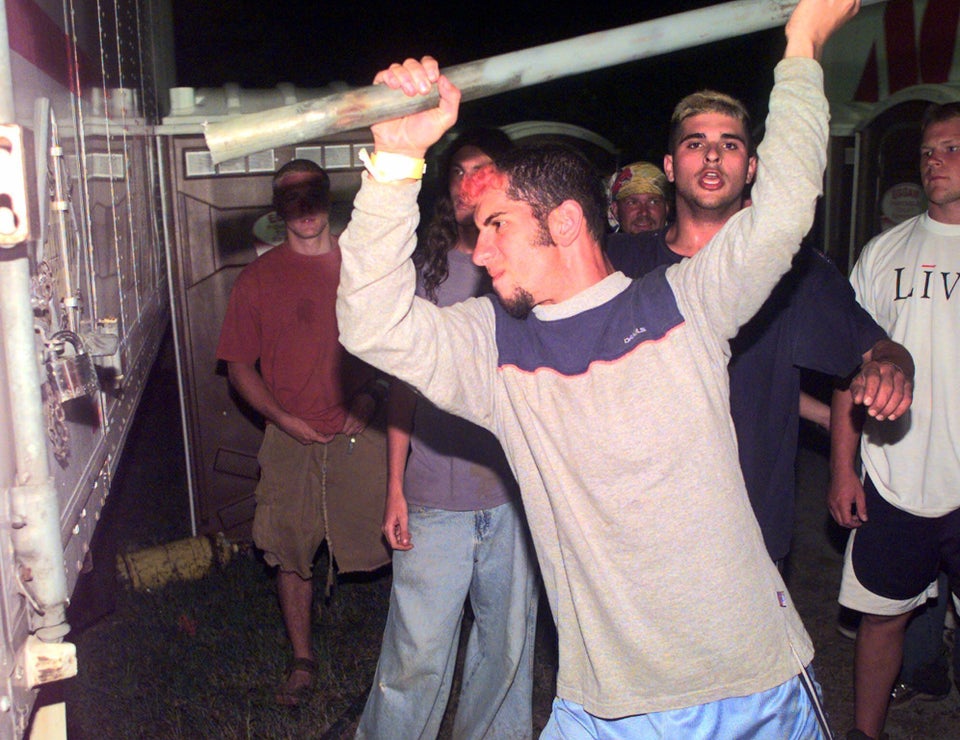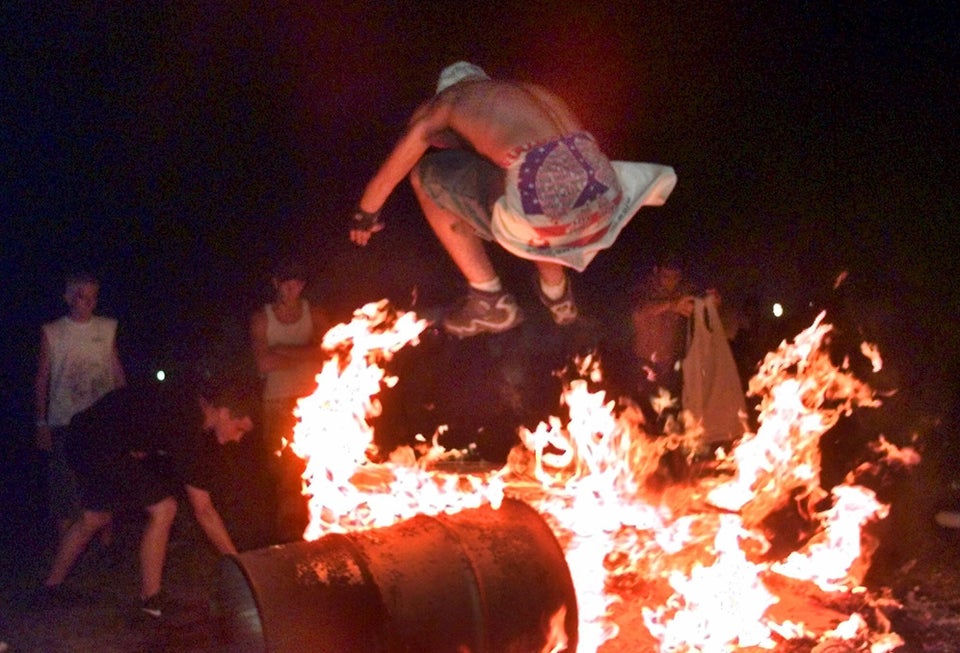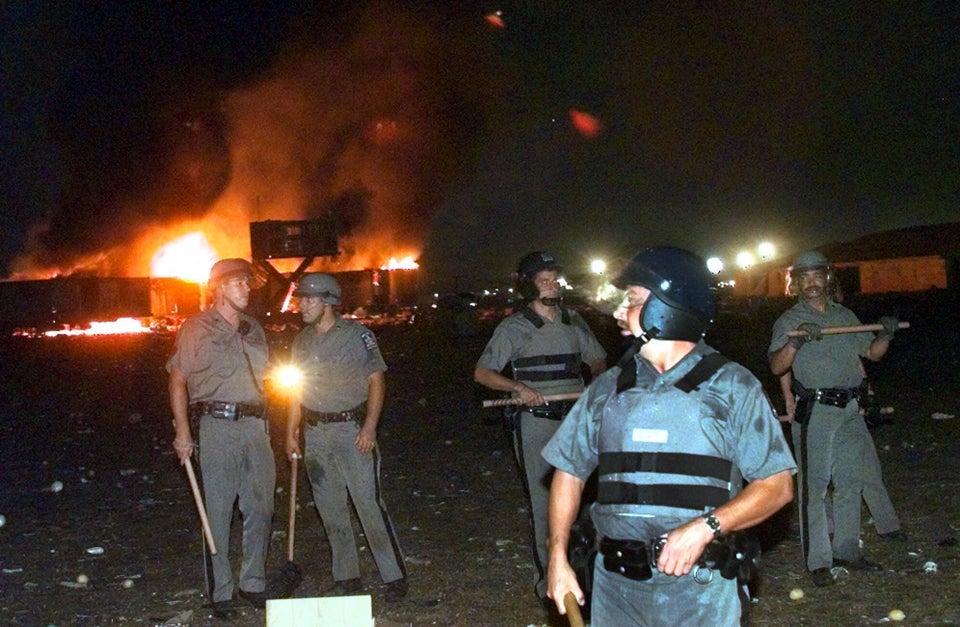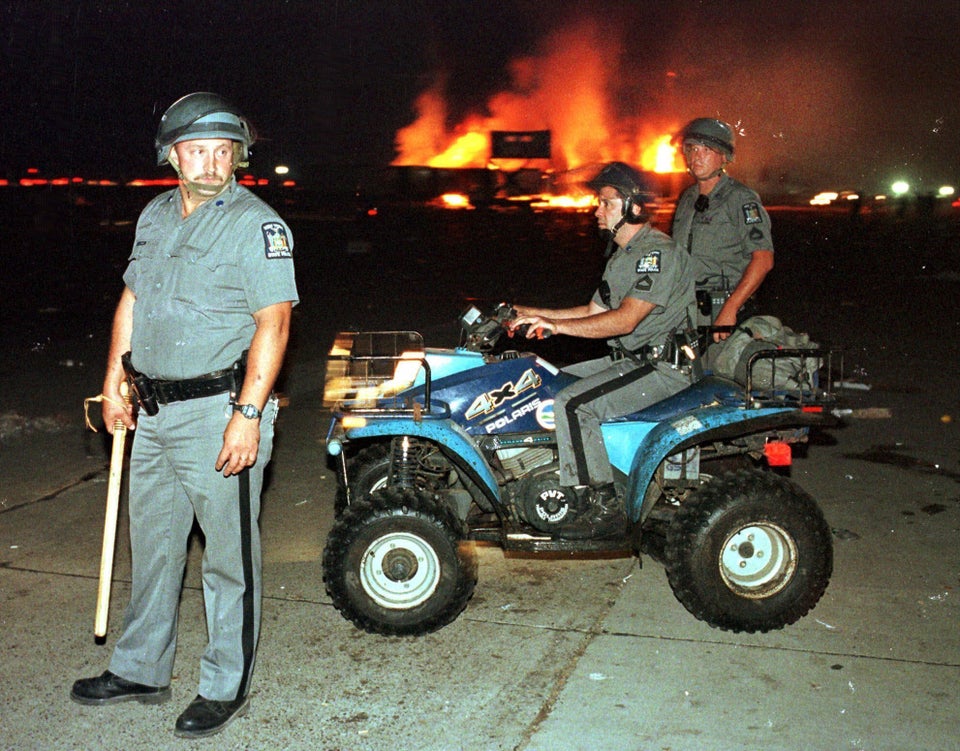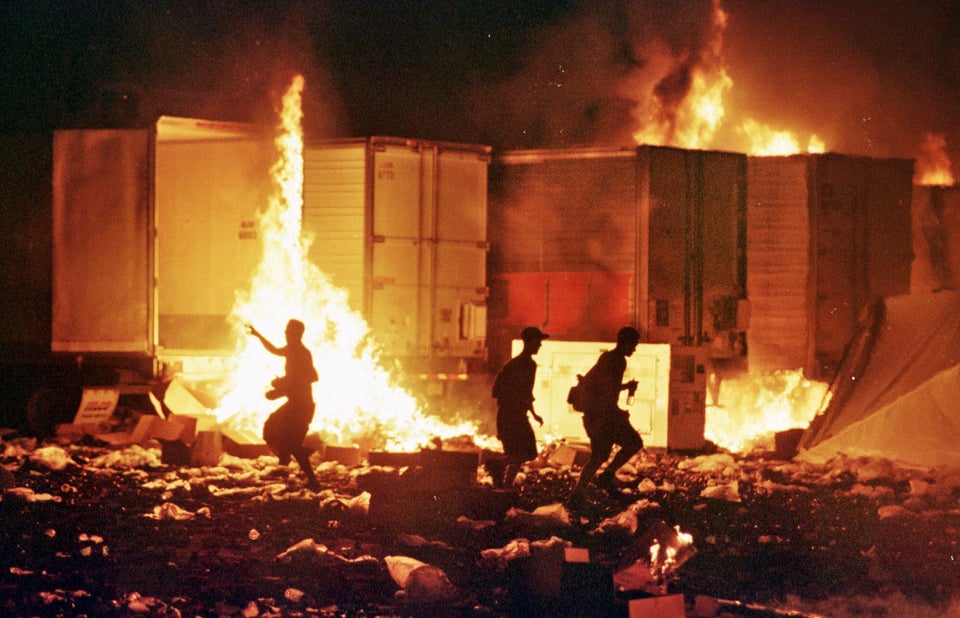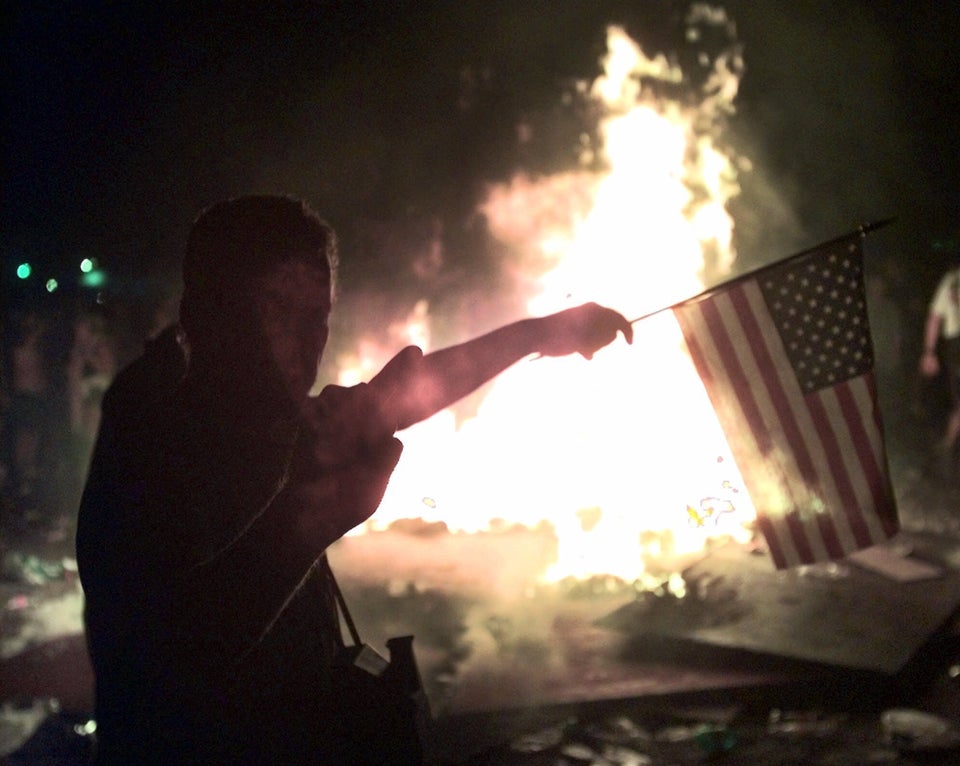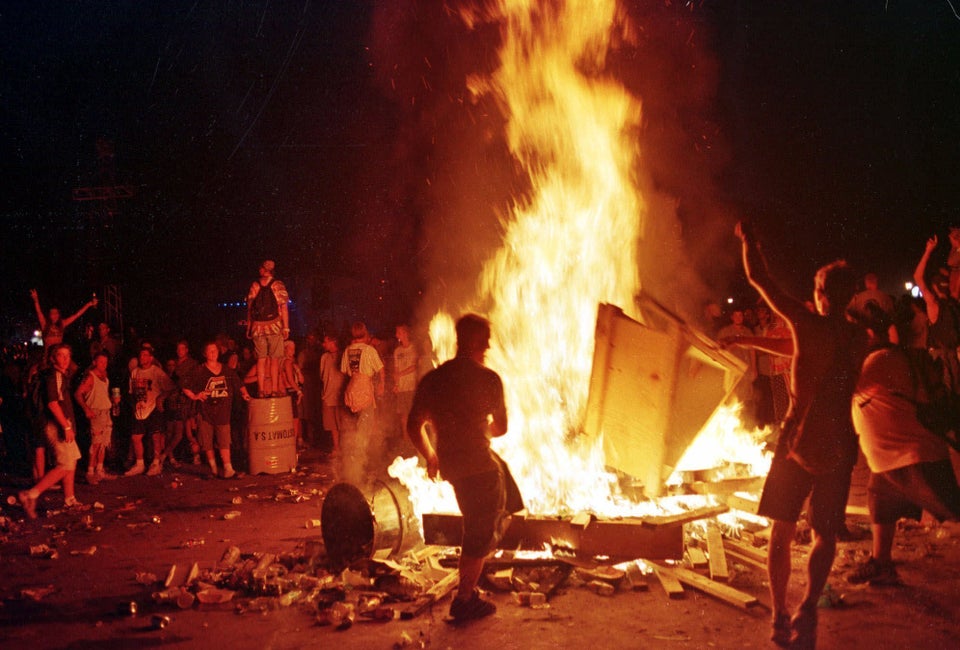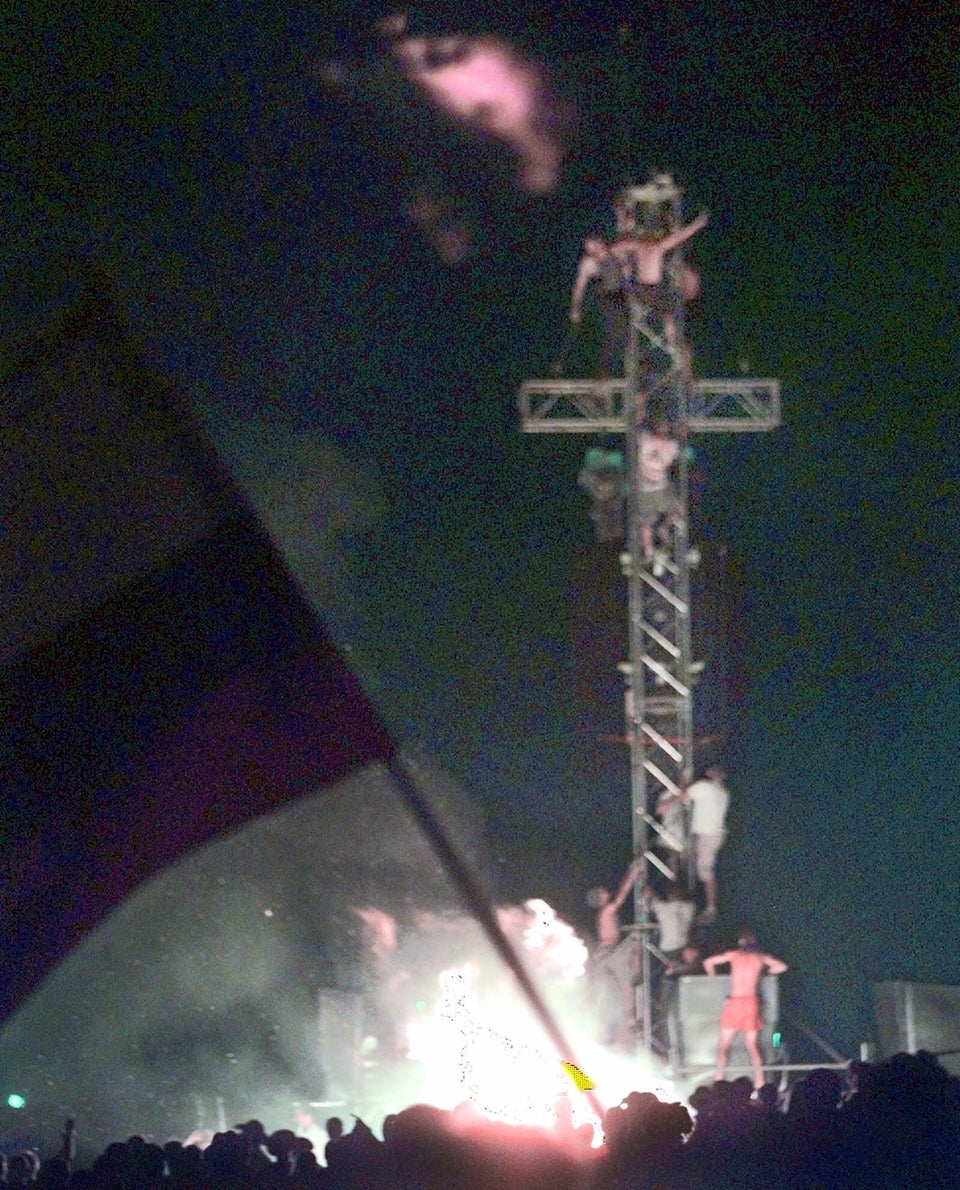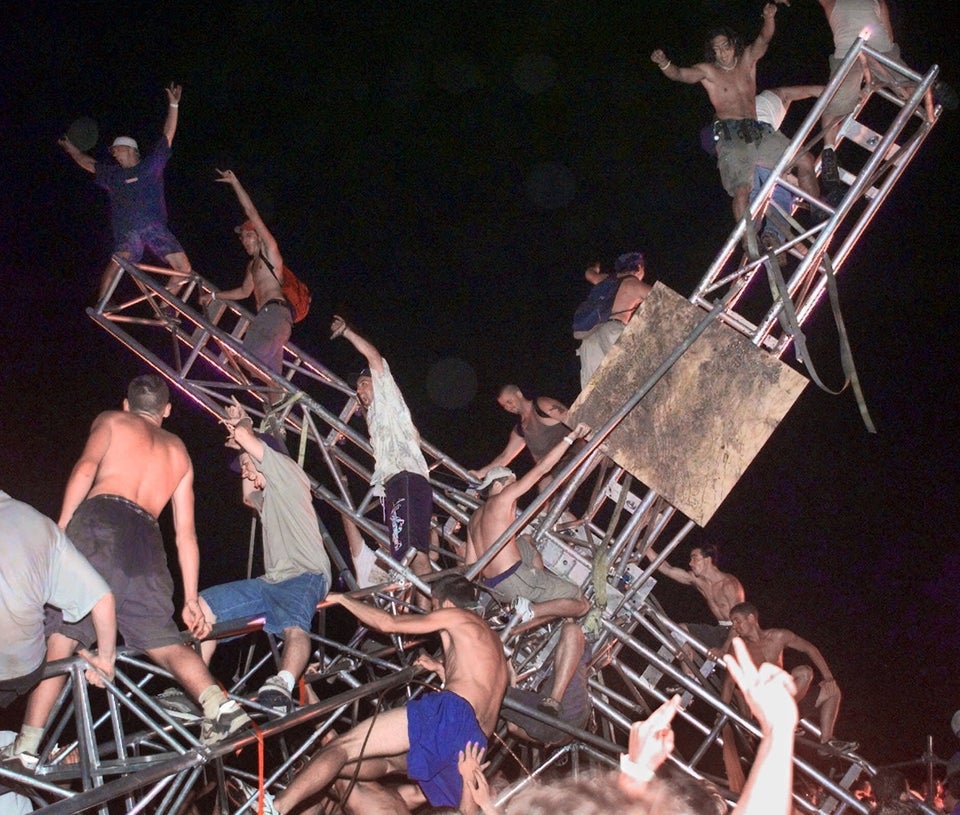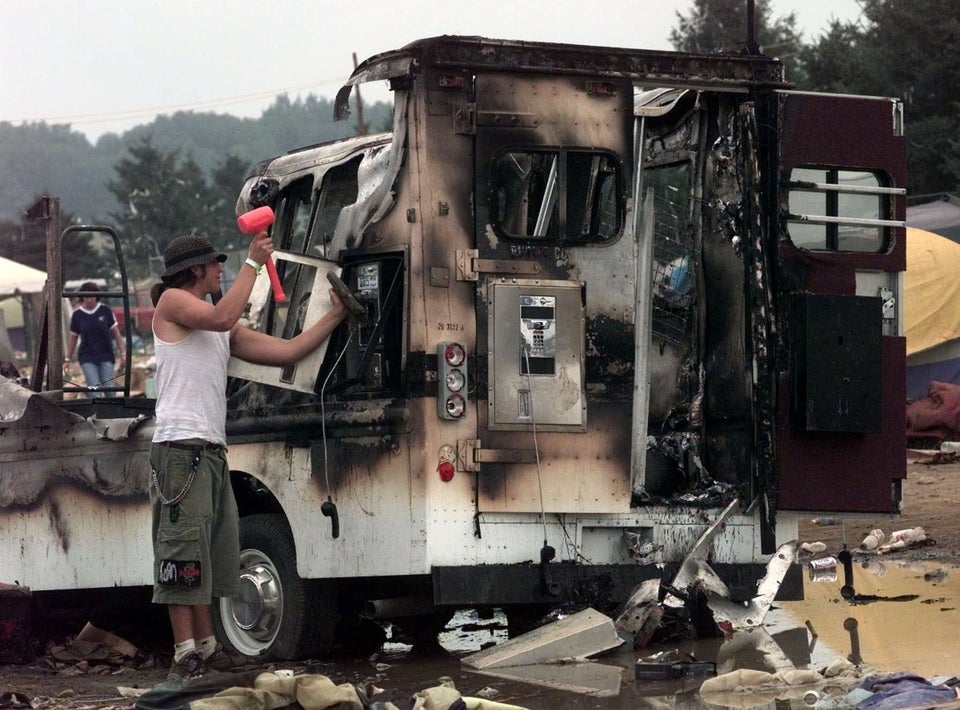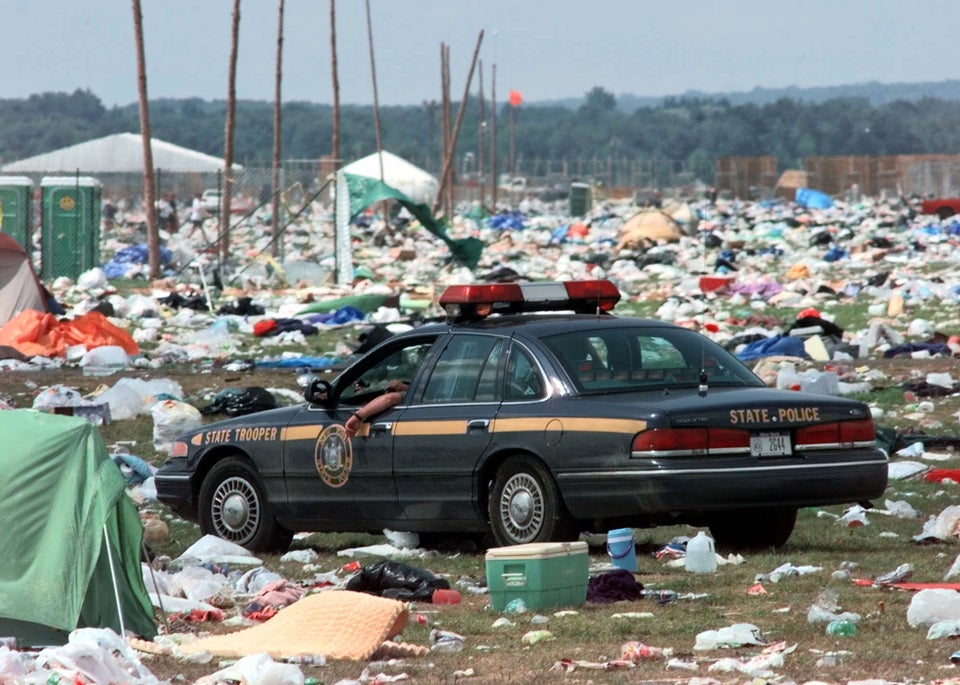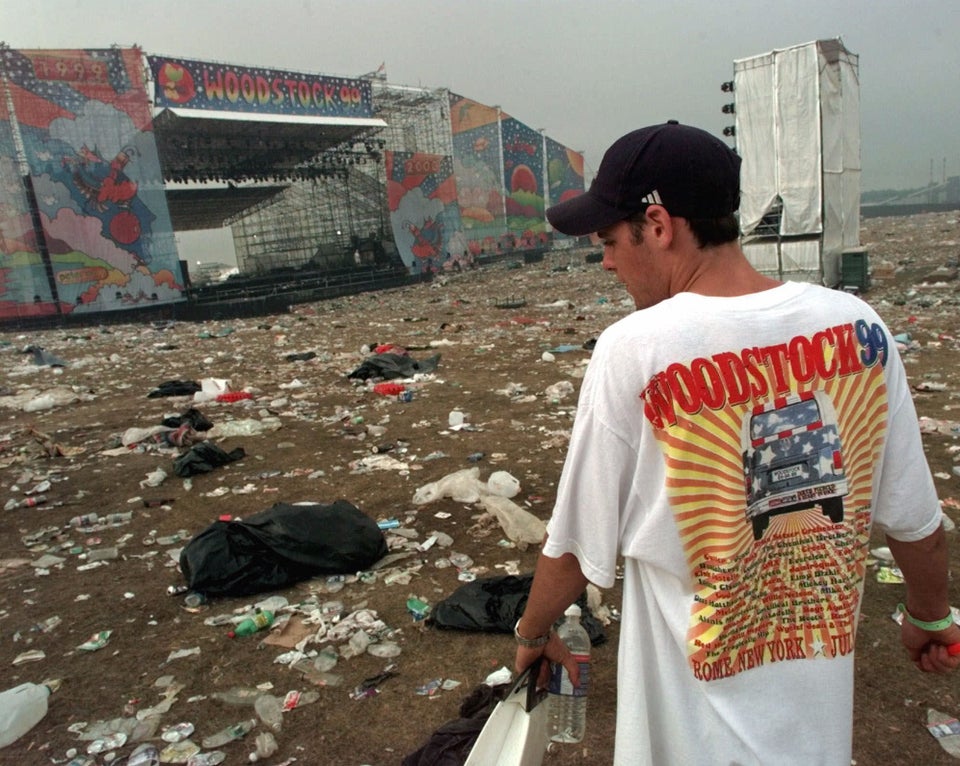 Watch a news report from the night of the riots:
Popular in the Community