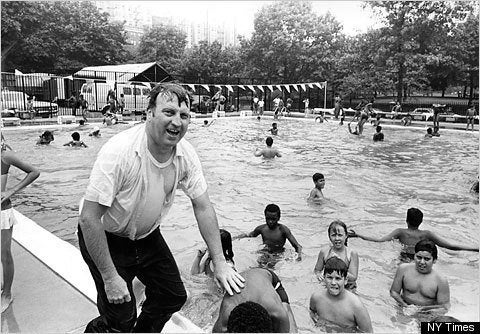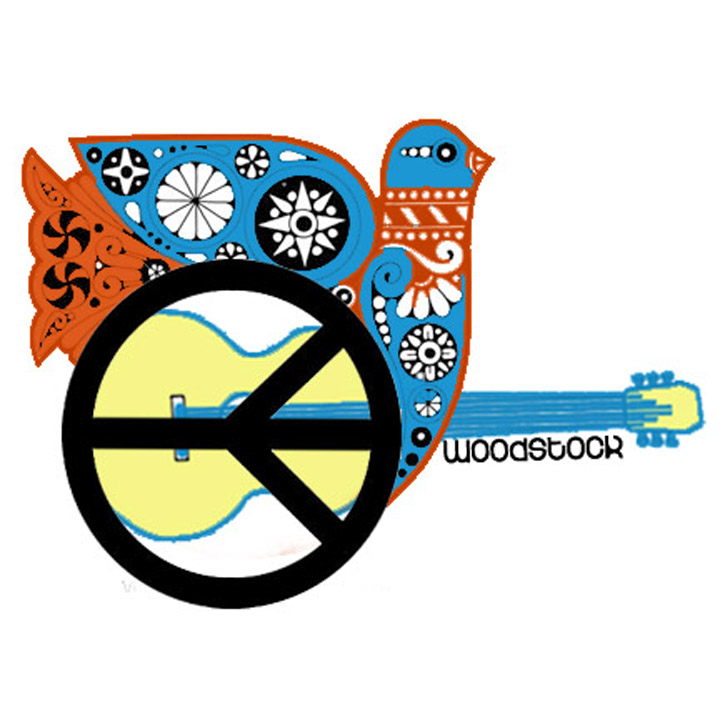 For whatever insane reason -- and yes, I mean insane -- my mother liked to "move." Nothing got her more juiced than a new floor plan, color scheme, modern furniture and a fresh set of neighbors. Between my birth and 18th birthday, we'd hopped from one Long Island Expressway stop to another -- 7 times, in fact, averaging a move every 2.5 years. Barely giving me enough time to unpack, let alone adjust.
Taking into account that I was a painfully shy, eyeglass-wearing (before they had the technology to crunch-down "coke" sized eyeglasses), chubby teenager who had finally made her way into a circle of friends, you can well imagine how excruciatingly painful the 1969 move was. I'm having 1969-style flashbacks as I write this!
For those who are frustrated decorators and/or real estate agents and are curious to know, we moved to Amityville on the border of Massapequa Park. The house was a split-level, three floors. The living room, dining room and kitchen made a nice L-shape on the main floor; a short set of stairs led to the master bedroom and to my grandmother's bedroom (please pause and add bucket loads of pathology to the picture, as my mother and grandmother were not the best mother/daughter act ever), and then a second set of short stairs led to another two bedrooms, mine and my brother's (who, please note, had dropped out of college and was in danger of being drafted).
The main floor was covered by orange sculpted carpeting. My bedroom walls were covered in black and white daisy wallpaper -- an exact match to my black-and-white daisy bedspread, with a splash of lemon yellow pillows to break it up.
Let's review: It's 1969. I am an awkward, to say the least, freshman in high school. We move. I am Miserable (with a capital M). My mother has a strong aversion to depressed teenagers.
Mother and grandmother lock horns and spend a good deal of time bitterly embattled over the "A-1 Steak Sauce Fight of the Century." Sides are taken and aluminum foil walls are built in an effort to keep the A-1 from running from the family's meat into my grandmother's slab.
My brother is in danger of being drafted, which has sent my mother into orbit, like you can't even imagine. Oh -- my father? He's at work and even if he's home, he's pretty much silent. The color scheme is pretty, I'll give her that! Sixties design is the best!
Enter God, the Minister and his wife. A young hippie-dippy minister, God bless him, and his wife move to town in the same time-vortex as we do. And he is Hell-bent on getting to Woodstock. He creates a Christian Youth Group, rents a van, and gathers his flock, assuring parents that God will be traveling with us.
Even though my mother is an angry atheist, she is on this like white on rice. Convinced that I will make friends and end the dreariness, she packs me off. Am I excited? Not really. I'm too busy wallowing in my 9th grade teenage drama.
Ten of us (I am the youngest) pile into the Minister's van (straight out of a Cheech and Chong movie). We head off to Woodstock. We hit traffic and it's quite clear about three quarters of the way up the Interstate that we are not going to make it.
We roll into Monticello and spend the night in a two-bit motel, next to a burger joint/bar that's loaded with pinball machines. We "play" all night and head back home in the morning.
Once again, the journey proves more important than the destination. I may not have physically made it to Woodstock, but by traveling with the minister and his flock, I experienced the essence of Woodstock. We bonded, shared and loved on a cellular level.
And I picked up some timeless teen tips...
Timeless Teen Tips from 1969:
1. Before asking permission to go to a dance, go on a weekend sleepover, spend the night on the beach, preface is with, "Mom, the Minister and his Christian Youth Group are planning ... " Doesn't matter if you believe in God or not, it screams "wholesome, safe."
2. Vans are a very cool place to hang out. Make friends with people who have vans.
3. Hide cigarettes and any other personal items before heading out on a trip. Mother's can be snoops.
4. Your stock automatically rises when you tell people that you went to Woodstock. Wear it like a badge! Alternatively, for these times, if your parents went to Woodstock, wear their badge!