Bob Woodward and Carl Bernstein, the most famous reporters in the history of the Washington Post, weighed in on the paper's sale to Amazon founder Jeff Bezos on Monday.
The two, along with editor Ben Bradlee and publisher Katharine Graham, are synonymous with the glory days of the Post for their storied Watergate reporting.
"It's very sad," Woodward told the Daily Beast.
But Woodward and Bernstein also professed optimism about the Post's future in the hands of the tech billionaire.
"If there's somebody who can succeed, it's Bezos," Woodward said. "He's the innovator, he's got the money and the patience, so we'll see. I think in some ways, this may be the Post's last chance to survive, at least in some form of what it was."
Bernstein said he had "high hopes" about Bezos.
"Jeff Bezos seems to me exactly the kind of inventive and innovative choice needed to bring about a recommitment to great journalism on the scale many of us have been hoping for--while employing all the applicable tools and best sensibilities of a new era and the old," he wrote.
Related
Before You Go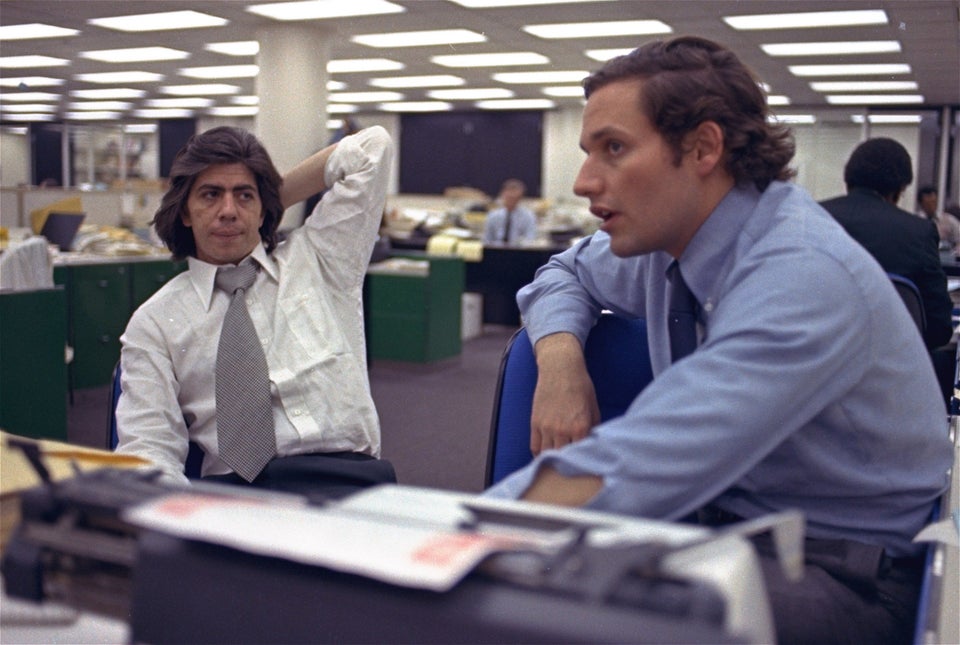 The Washington Post
Popular in the Community