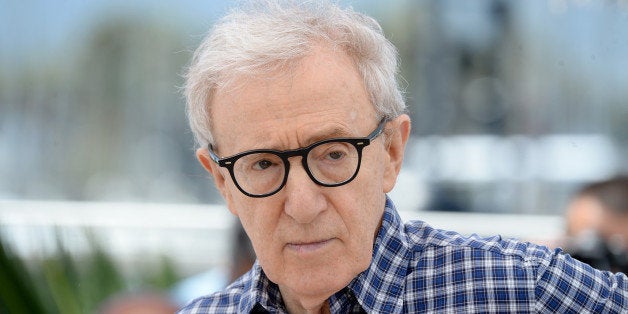 "I have regretted every second since I said OK," he told the site. "It's been so hard for me. I had the cocky confidence, well, I'll do it like I do a movie… it'll be a movie in six parts. Turns out, it's not. For me, it has been very, very difficult. I've been struggling and struggling and struggling. I only hope that when I finally do it -– I have until the end of 2016 -– they're not crushed with disappointment because they're nice people and I don't want to disappoint them."
When asked if he really regretted his decision to take on the project, Allen said, "Oh, it's amazing how you can regret. I haven't had a pleasurable moment since I undertook it."
During a presser at the film festival, Allen echoed these sentiments, according to reporters tweeting from the event:
Woody Allen's struggling with his Amazon series. "It was a catastrophic mistake for me," he says. "I never should have gotten into it."

— Kyle Buchanan (@kylebuchanan) May 15, 2015
"Woody Allen is a visionary creator who has made some of the greatest films of all-time, and it's an honor to be working with him on his first television series," Roy Price, Vice President of Amazon Studios, said in a statement back when Amazon announced his show, currently referred to as the "Untitled Woody Allen Project."