 Woody Allen has a tendency to use the city as his muse.
Remember Midnight In Paris? Or Vicky Cristina Barcelona? How about Manhattan?
After more than four decades in the business, it's about time the iconic, neurotic director descended upon San Francisco.
And so he has. His new flick, filming around town all this month, tells the story of a rich New Yorker who moves into with her sister in San Francisco after losing all her cash. Rumored stars include Cate Blanchett and Louis C.K., both of of whom were also seen in his vicinity recently.
It makes perfect sense that Allen has most frequently been spotted down in the Mission.
After all, the guy is the original hipster. Check out this picture of him. Nerdy, insecure dude fronting as someone hip, who wears oversize eyeglasses and spends all his time making independent movies beloved largely by other nerdy, insecure dudes.
He also plays clarinet. You know who else plays clarinet? Chris Taylor from Grizzly Bear.
Take a look at some of the other places the silver screen legend has been glimpsed. Are we missing any? Let us know in the comments!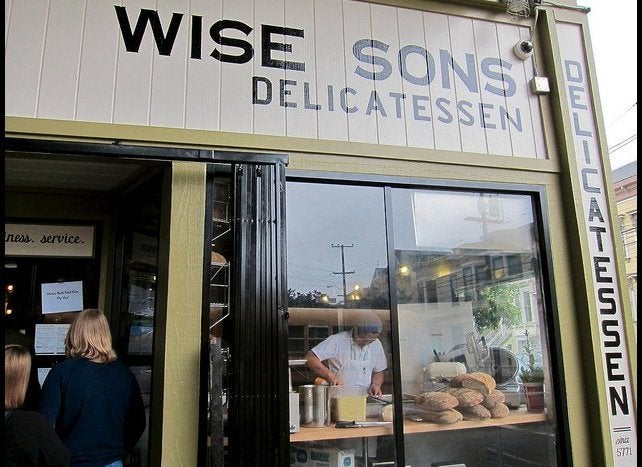 Woody Allen in SF
Popular in the Community