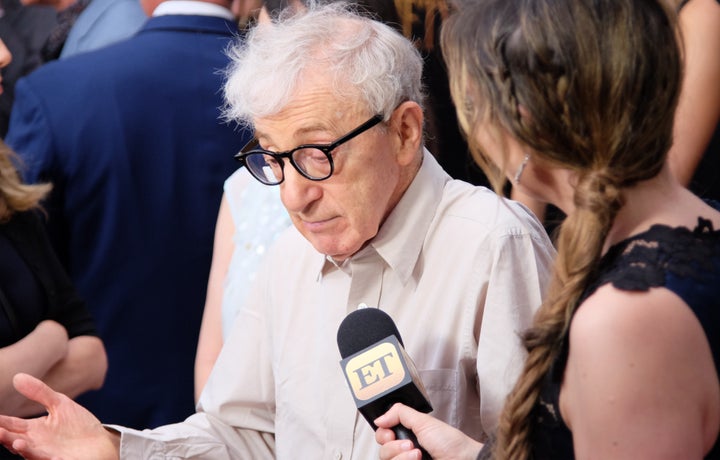 Woody Allen does not like discussing the sexual abuse allegations that have dogged him for two decades.
"I have no interest in all of that. I find that all tabloid stupidity. That situation had been thoroughly, thoroughly investigated up and down the line by New York social services in a 14-month investigation," Allen said. "It had been investigated by Yale and conclusions were clear and I have no interest in that whole situation. I get harassed all the time on it. But it doesn't affect me and I just have no interest in it."
Journalist Catherine Shoard notes that the director ― sounding "weary, sad, flat" ― has never before used the word "harassed" in reference to the allegations.
But, as Allen's estranged son Ronan Farrow wrote in a fiery piece for The Hollywood Reporter in May, Hollywood (and the media) have been nothing but kind to Allen. In his piece, published as Allen was premiering his film "Café Society" at the Cannes Film Festival, Farrow pointed out the controversy has not seemed to affect the director's career in the least. Allen is currently doing press for his new Amazon series.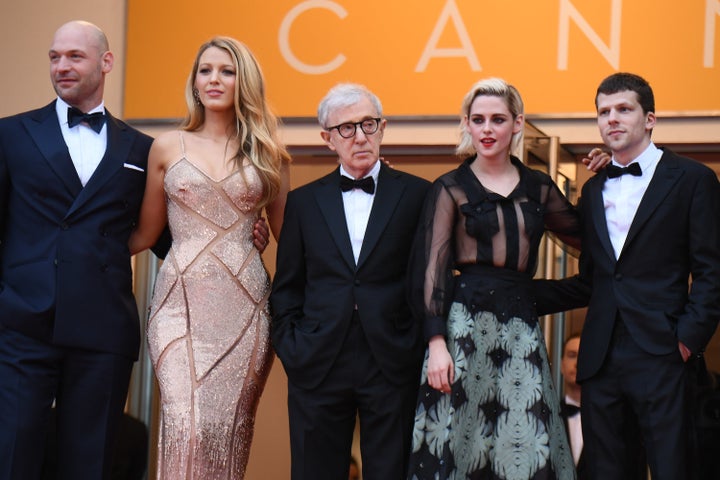 "Amazon paid millions to work with Woody Allen, bankrolling a new series and film," Ronan wrote. "Actors, including some I admire greatly, continue to line up to star in his movies. 'It's not personal,' one once told me."
"Café Society" star Blake Lively twice defended the controversial director, drawing ire for claiming Allen is "empowering to women." Actor Adrien Brody, who appeared in "Midnight in Paris," recently suggested that asking the director about claims against him is "unfair," stating, "I think life is very complicated."
Actress Kristen Stewart, who also appears in "Café Society," said she choose to ignore the director's alleged sexual abuse on the crumbling logic that "if we were persecuted for the amount of shit that's been said about us that's not true, our lives would be over."
Hollywood heavyweights seem to be doing their best to make life easier for a possible sex offender. If only we could say the same about victims of sexual abuse.
To read the rest of Allen's interview with The Guardian, head here.