Once upon a time ... Woody Allen was known as a sophisticated writer, actor, and director of amiable comedies.
This story takes place in that time of innocence. It concerns a movie moment in the life of a comfortable lady, and the teapot tempest it unleashes in me, her star gazing relative.
She took tea at the Club.
I poured over Backstage and went to open auditions.
She was invited to meet Woody Allen. And dismissed the call.
I became ... a social worker.
"She" was my Aunt Ellie ... Mrs. Ellen Garrison to be precise. She was a woman of privilege living a well managed life keeping up with family and friends in New York City. This included lectures at the Club, and occasional forays to the Metropolitan Museum of Art.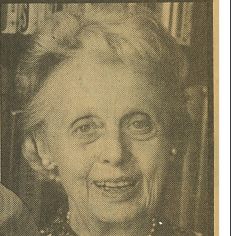 At that time, (mid 1980s), I was a single woman with small children. I was on a new career path. I considered myself recovered from a 15-year dream of a life in the theatre, movies definitely included. Aunt Ellie's story made me question my new commitment.
Scene One: Aunt Ellie is "discovered."
She was lunching with friends in the member's dining room at the Cosmopolitan Club. Spotted across a crowded room by a woman from Woody Allen's office, she received an afternoon phone call. She was invited to meet Mr. Allen for a possible role in his upcoming film.
Aunt Ellie was true to form: "In the first place, I don't know who you are. Are you a member of the Club? And in the second place, I'm frightfully busy. You'll just have to call back after Christmas."
It took a second call to convince her to meet Mr. Allen. This time, she'd heard that two other women from the Club had received similar invitations.
She sallied forth.

Scene Two: Aunt Ellie Shares the news.
Sitting around the Thanksgiving table my cousins and I were agog. Aunt Ellie in the movies? She didn't even go to the movies. "What's the point?" she would say.
"Tell us about Woody Allen Aunt Ellie, is he really nerdy the way he is in the movies?"
"Darlings, he's just lovely. When I met him, I told him straight out that I take terrible pictures, but that didn't seem to bother him. He just said "please tell me something about yourself Mrs. Garrison."
"So I did. I told him I'd gone to the Brearley School, and then to Bryn Mawr, and then I'd married a lawyer. We'd moved to Madison, Wisconsin, when my husband was asked to be Dean of the Law School. We'd met and liked Adlai Stevenson. So we worked in Democratic politics, and went on a trip to Africa with him."
Then he said it was a pleasure to meet me, and walked away.
"But wasn't that rude of him to just go off like that?"
Aunt Ellie was unperturbed. "I'd told him everything that was important to me."
Really? Was I the only one that noticed that although she was telling this story to her children, grandchildren, nieces and nephews, she certainly hadn't mentioned anything about any of us in what she said was important to her. Had we all just slipped her mind? Did everyone forget that I was the one who had actively pursued a career in show business? I'd gone to Drama School, I'd even had a featured role on a well known soap opera. All she had to do was go to lunch? She was a civilian, I was a professional. Believe it, I was jealous of an 85-year-old woman.

Scene Three: Aunt Ellie gets the job.
She had been serenely indifferent to the immediate outcome of her meeting with Woody Allen. As she'd departed the office she'd heard one of the "lovely" young women say "she looks just like her" and had thought that was a good sign.
She was right. The person she looked just like was Mia Farrow, and Woody Allen cast Aunt Ellie to play her in her old age in the movie "Zelig."
Even though by now I'd had my own good luck, even though by now I was on a career path that suited me, and supported me, Aunt Ellie's news opened a trap door in my brain, and I fell down in a state of full, florid, green eyed monster jealousy. Compared to her discovery, my new career seemed dull. I had obviously made the worst mistake of my life. If stardom could happen to Aunt Ellie, why couldn't it happen to me?
Scene Four: Aunt Ellie gets anxious.
"Lloyd, Lloyd, wake up, I can't remember what I'm supposed to say." My uncle was 87 at the time, and went to his law office every day. He might have preferred to sleep through the night, but he loved his wife.
"Dearie dear, don't get upset, don't you remember? Woody Allen said he would help you. It's going to be all right. Go back to sleep precious girl."
He was right. It was alright. She hadn't been able to remember her lines, but Woody Allen sat on the sofa where they were filming, and said them to her two or three words at a time. In the film she just looks as if she was stretching back in the past to summon up the story she is telling.
She had her 15 minutes of fame, she had an article written about her in the "New York Times," and there was a photograph as well. She looks very distinguished. And she went to "such a nice party" when the movie opened.
Epilogue
Aunt Ellie's adventure in show business was the equivalent of a charming weekend in a foreign country. She learned a few phrases in a new language, "it's called being on set" she confided to us at the Thanksgiving table months later. She had new experiences, "make up? On me?" She found the natives friendly: "they said my navy cardigan was just perfect, so kind."
And, of course, Woody Allen was the nicest man she'd ever met. "You know he held my hand so I wouldn't worry ... Lloyd said he was quite jealous ..." she beamed with delight at that detail.
As I tracked Aunt Ellie's story over time, my internal clenching began to release. It was all alright. I'd needed to learn the rhythm of transition. Hint: it's not linear. The old dream was still there for temporary download? Well, yes. And? And, I had a mad surge of jealousy. Painful. But ultimately useful: a wake up call. Of course I had doubts about my new path, second guessing myself is second nature to me. But I also had a choice. Go with those feelings of regret and recrimination, I'd done it wrong, again, or recommit to the new life I was creating. Because in life, in action, I was right where I was supposed to be. Graduate school, Social Work, clear and specific. Read this, learn that. I could do it, I liked to do it.
In the world of the theatre, I circled. In this world, I landed. I didn't want Aunt Ellie's life any more, I wanted my own. Miraculously, I was in the right place at the right time.
The last time I saw Aunt Ellie was at the following Christmas. She was sitting on a sofa in her son and daughter in law's Central Park West apartment. Small and trim, she was festooned with ribbons from the gifts that were being handed around. I commented on how festive she looked, "You know" she said, "I think this is a lovely apartment, and the children seem very well behaved, but I don't think I know who these people are. Come to think of it, do I know you?"
She was in full Alzheimer's then, but it was still alright. She was as completely herself as if she had been freed by Michelangelo's chisel, polished down to her essence, released at last to remind us of all the stories we have yet to live.
Betty White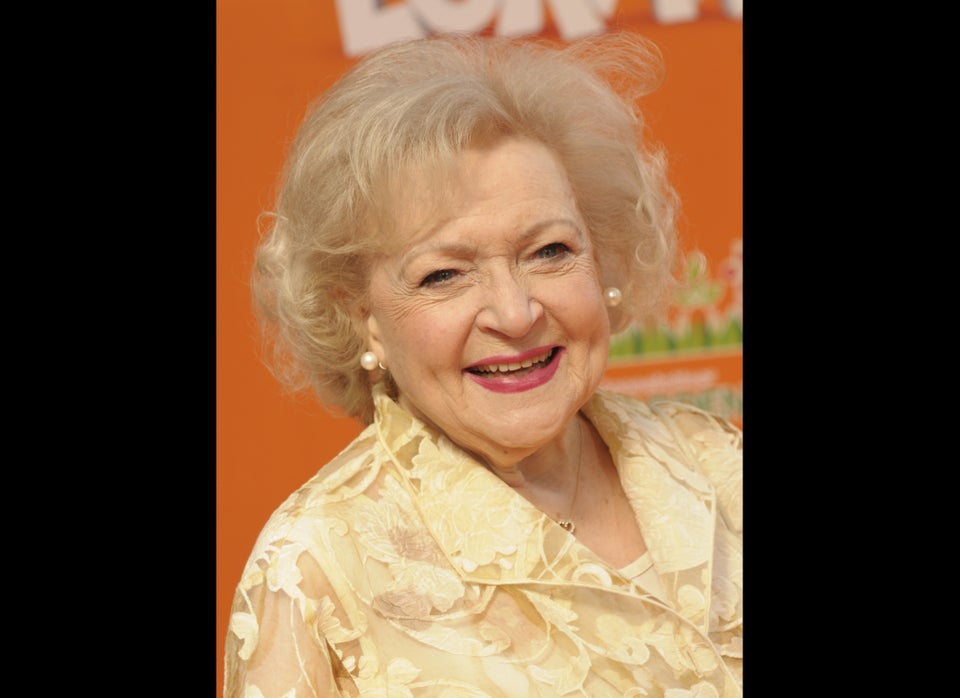 Morgan Freeman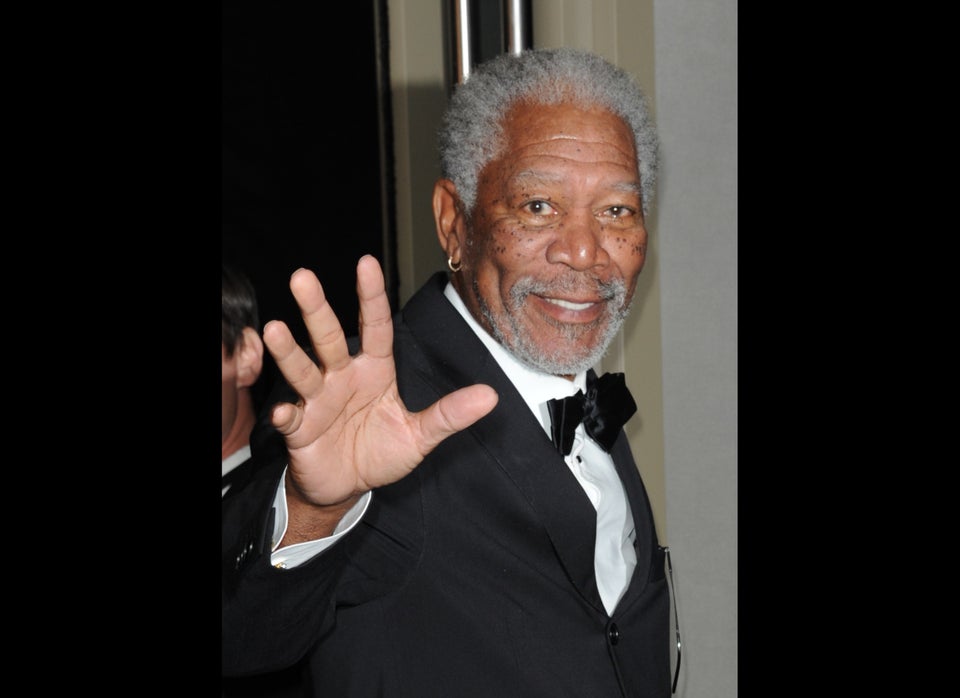 Sharon Osbourne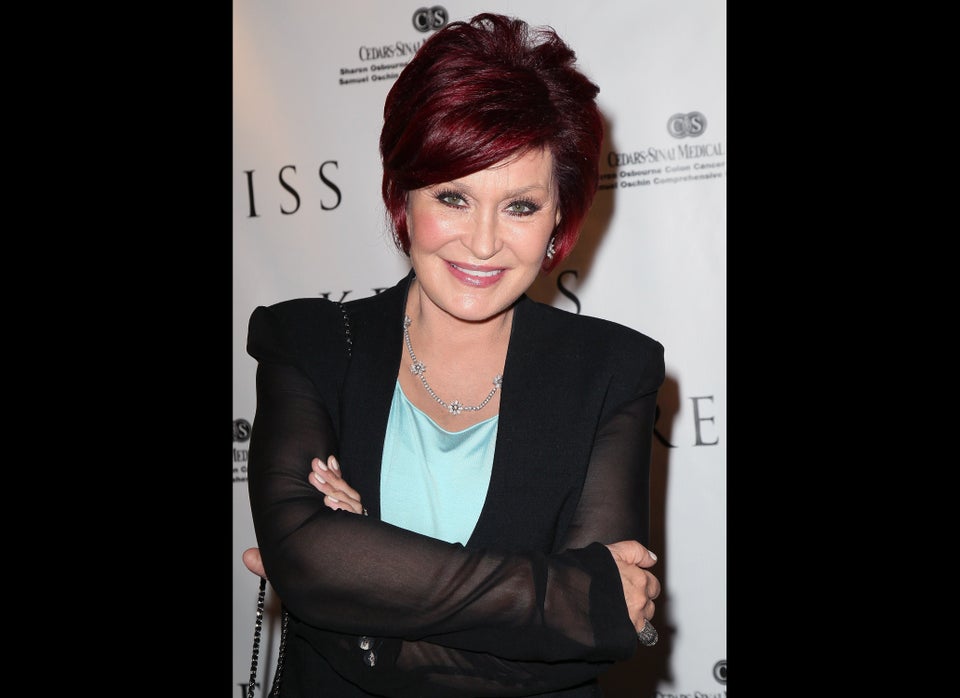 Regis Philbin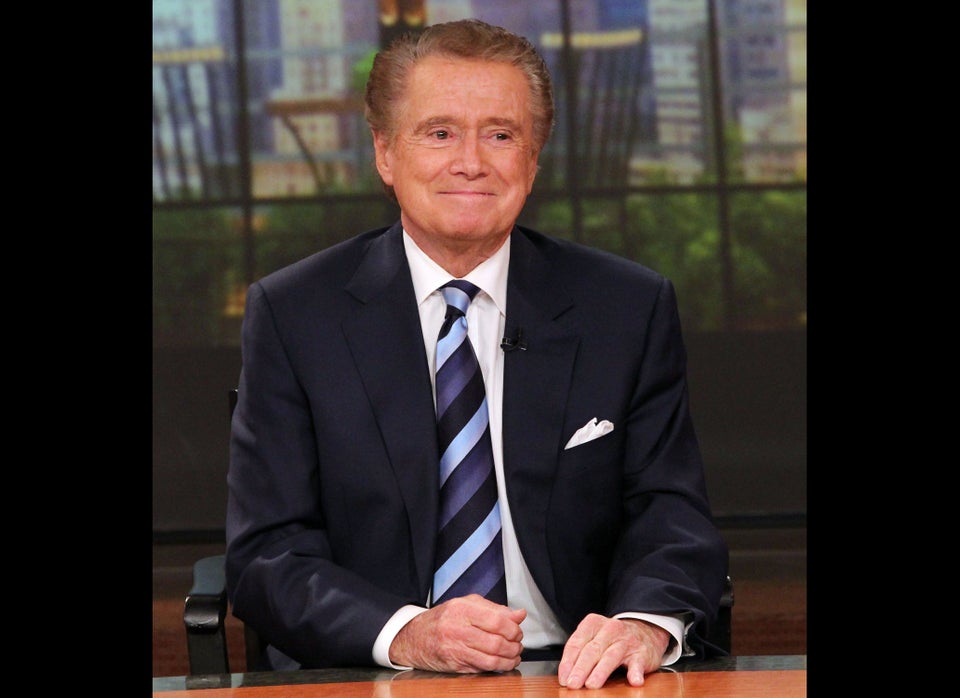 Abe Vigoda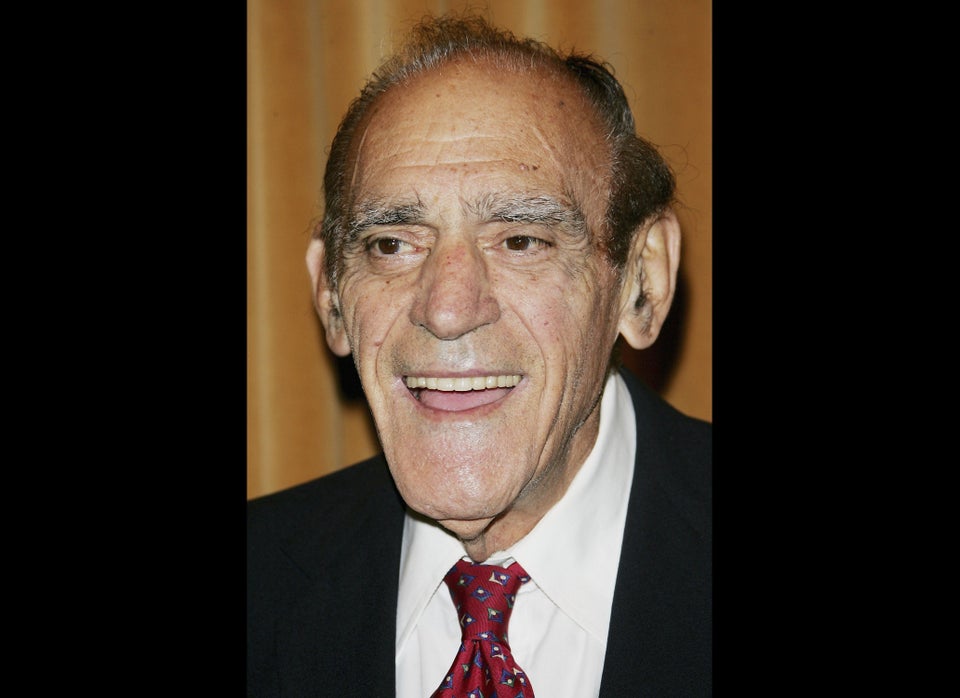 Tom Bergeron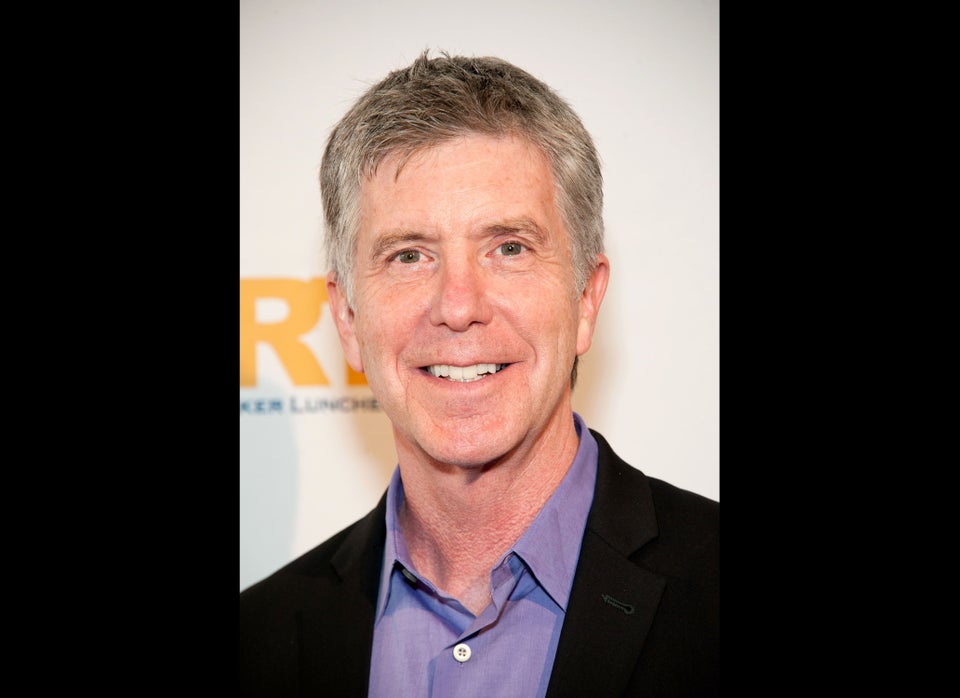 Mike Wallace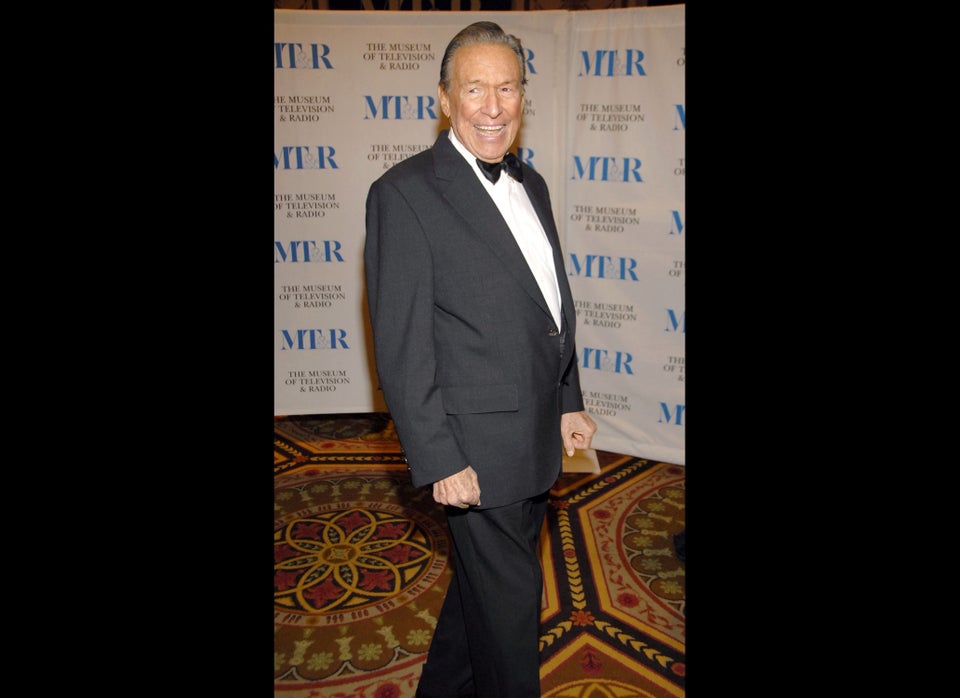 Samuel L. Jackson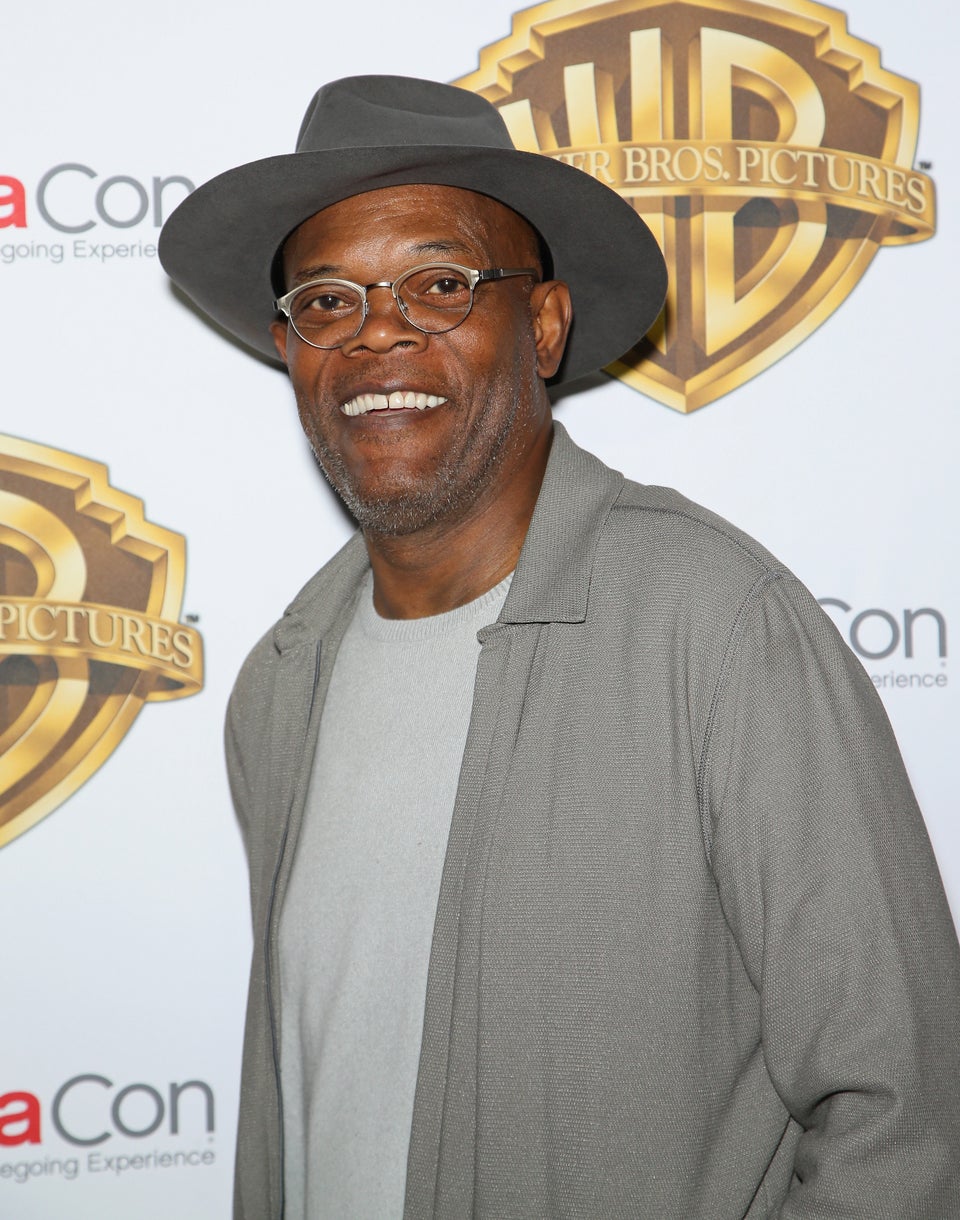 Gabe Ginsberg via Getty Images
Andy Rooney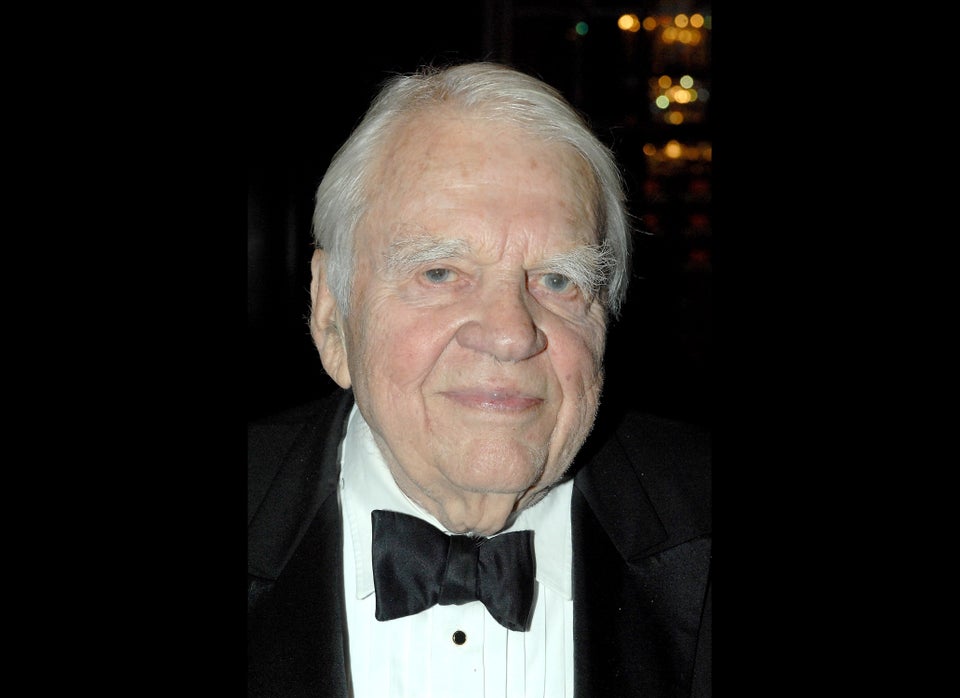 Joy Behar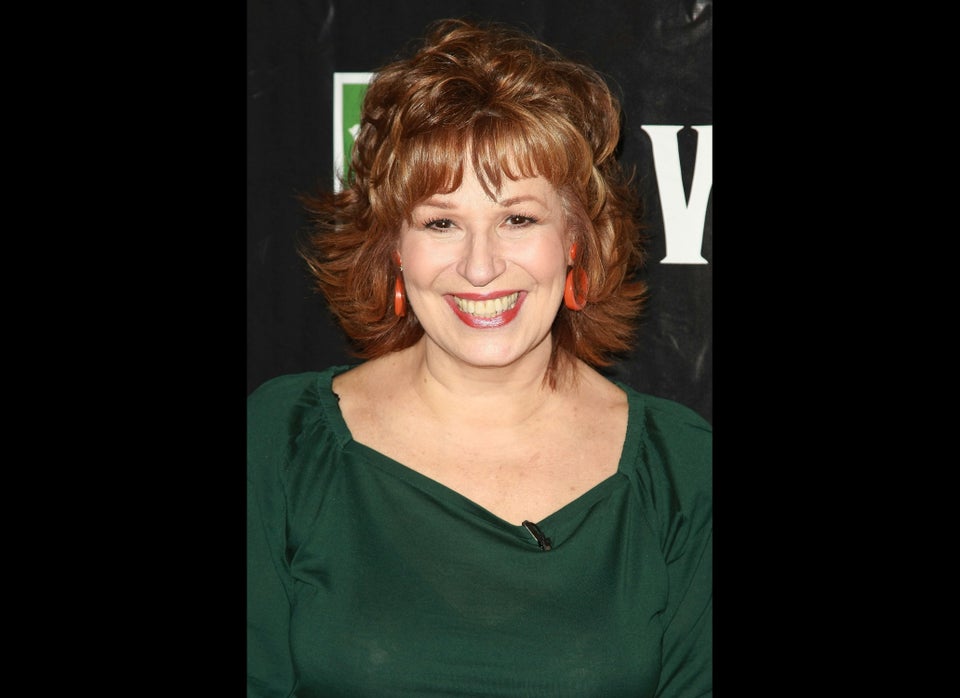 Related
Popular in the Community