Woody Harrelson may have played GOP strategist Steve Schmidt in HBO's "Game Change," but that doesn't mean the actor has much admiration for Schmidt's fellow Republicans.
In a recent interview with Men's Journal, Harrelson was asked if he had more sympathy for Republicans after filming the screen adaptation of a book by the same name that promised a glimpse behind the scenes of the 2008 McCain-Palin campaign. He didn't mince words: ""F**k, no!" Harrelson is quoted as saying. "The s**t those people say just makes me weep for humanity!"
Harrelson did, however, have some sympathy for Schmidt himself. He said he spent some time with McCain's campaign ace and was surprised by what he learned. "I really found myself liking him," he said. "He's a political animal, but I feel like he's an idealist and not bogged down in all the bullshit."
Schmidt had some kind words to say about the film as well, telling MSNBC today that the movie "really rang true" for those involved with the campaign.
Though the film has been characterized as being a bit harsh on the former vice-presidential nominee, Schmidt stood by its portrayal of Palin as a driven but under-qualified politician. "I think the notion of Sarah Palin being president of the United States is something that frightens me, frankly," he said. "And I played a part in that because we were fueled by ambition to win."
"Game Change" is not the only buzzworthy book-to-movie adaptation on Harrelson's plate. The 50-year-old actor also stars in the massively anticipated "The Hunger Games," in which he plays Haymitch Abernathy, a mentor to Jennifer Lawrence's character Katniss Everdeen. But in the interview with Men's Journal, he reveals he wasn't always eager to do the role. "I turned it down," he said. "But then the director, Gary Ross, called and said, 'I don't have a second choice, you're the part. You have to do this.' And I said, 'In that case, let's do it.'"
The full interview appears in the April issue of Men's Journal. For more from the interview, including details on Harrelson's relationship with his father, head over to the magazine's website.
PHOTOS: See What Palin -- And Other Actors Who Have Been Given The Screen Treatment -- Have to Say: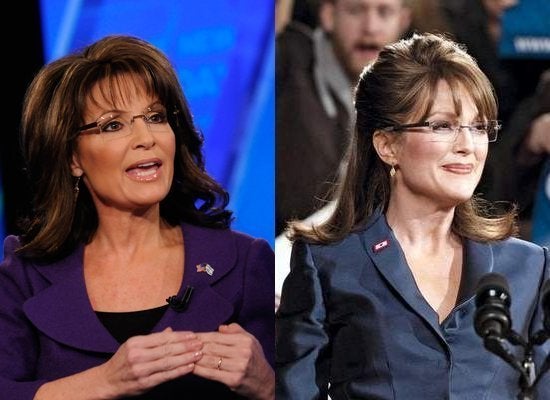 Game Change
Popular in the Community