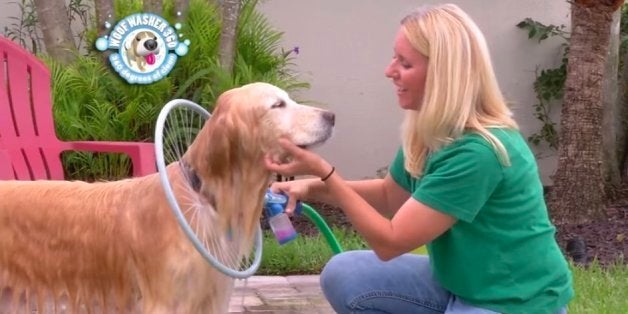 Washing your dog is a pain -- and if you have a pet prone to digging, swimming or befriending skunks, you probably spend a good amount of time scrubbing your pooch. There is a new piece of technology created to make washing your pup a bit easier, and a lot more fun.
It's called the Woof Washer 360, and it's sort of like a hula hoop that sprays water. You attach it to your hose, add the dog shampoo of your choice and somehow coerce your dog to stand still as you hose him off. The result is at once magical and hilarious.
There's both a wash and a rinse setting, and the jets go at all angles, ensuring every inch of your pup is washed, without getting you dirty. That is, until your dog freaks out and shakes dirty water all over you.
The Woof Washer 360 costs $19.99 for the small size and $24.99 for large and comes with a microfiber drying mitt. There is no guarantee that it will work or that your dog will ever forgive you for doing this to it, but we can assure you it will be funny.
How long until we can get one for humans?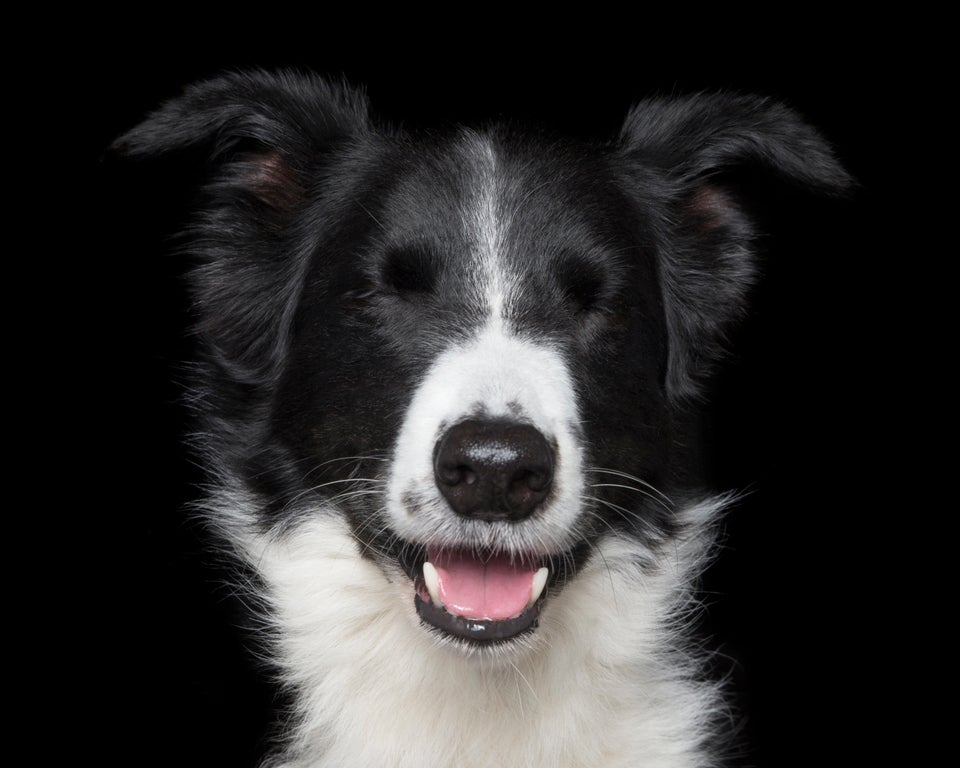 Zen Dogs
Popular in the Community