Dictionary.com defines the word thusly:
1.
to roar and be tumultuous, as wind.
2.
to be loud, noisy, or swaggering; utter loud, empty menaces or protests: He blusters about revenge but does nothing.
"We liked the the double meaning of weather and communication," Jay Schwartz, Dictionary.com's Head of Content, told The Huffington Post on the telephone from the company's headquarters in Oakland, CA.
Dictionary.com has been online since 1995, and claims to be the world's largest free online dictionary. It is owned by InterActiveCorp, the company behind such brands as Ask.com, Match.com, Collegehumor.com and OKCupid.com, as well as being the parent company of The Daily Beast.
"Obviously the most historical events [this year] were the election, and weather events... [There has been] a remarkable volume of different kinds of bluster across the political and cultural spectrum," said Schwartz.
He said that the word was chosen partly in consultation with lexicographers, and partly based on the data gathered from users' searches on the site throughout the year. As an online-only dictionary, Schwartz believes that their data reveals something of what has been concerning people during 2012.
"People don't just use online dictionaries to know how to spell something or what a difficult word means," he said. "People often look at definitions to satisfy curiosity, or to reassure themselves. There's something in re-learning the meaning of a word that has a value beyond simply satisfying the intellect. Being able to name something that has affected you positively or negatively is very powerful.
"[This year] we saw lot of people looking up very common words that had to do with weather, and also sincerity and communication."
Some of the most common weather-related searches on Dictionary.com this year were "Harbinger, Ecosystem, Climate, Hurricane," while frequent searches relating to the election included the words "Facetious, Didactic, Hubris, Demeanor, Obtuse."
Dictionary.com then created a shortlist of words that could refer to both events. The list included
"[Tergiversate] is a word that still resonates into 2012. We can only hope that 'Bluster' will carry the same resonance," said Schwartz.
So, does he predict a sudden rise in the use of 'Bluster' following this announcement?
"I don't think people will use 'Bluster' more than they have before, but if they read it and say, 'Oh, that perfectly describes this moment that I haven't fully resolved for myself,' that is all that we could ask for."
Related
Before You Go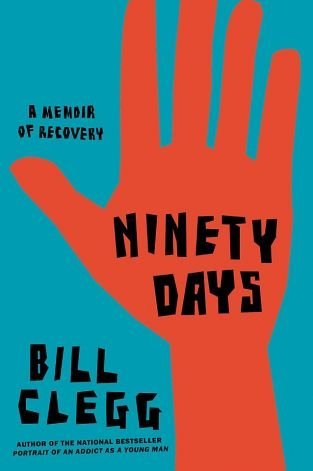 Editors Picks: Best Books 2012
Popular in the Community