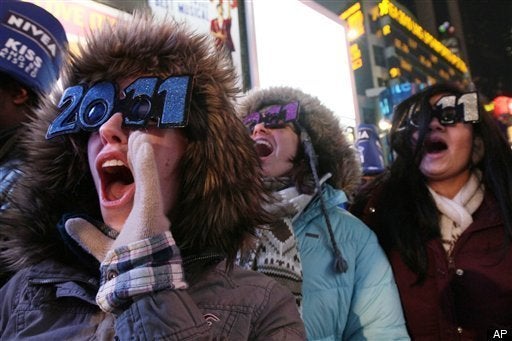 "Austerity, the 14th century noun defined as "the quality or state of being austere" and "enforced or extreme economy," set off enough searches that Merriam-Webster named it as its Word of the Year for 2010, the dictionary's editors announced Monday.

John Morse, president and publisher of the Springfield, Mass.-based dictionary, said "austerity" saw more than 250,000 searches on the dictionary's free online tool and came with more coverage of the debt crisis."

"What we look for ... what are the words that have had spikes that strike us very much as an anomaly for their regular behavior," Morse said. "The word that really qualifies this year for that is 'austerity'."
I've decided that my word for 2011 is "equipoise." I have spent most of my life reacting to circumstances, as if getting a knee-jerk test at the doctor. But now, no matter what's going on out there in the chaotic "new world order," I am choosing to remain balanced, calm and at peace inside.
The definition of "equipoise" according to the Merriam Webster Dictionary:
Noun:
an equal distribution of weight; even balance; equilibrium.
a counterpoise.
Verb (used with object):
to equal or offset in weight; balance.
when participating in any dangerous sport, one should maintain equipoise between fearless boldness and commonsense caution>
her frugality is a much-needed equipoise to her husband's spendthrift ways
The first time I heard the word "equipoise" was in an all-day Siddha Yoga Intensive with the Siddha Guru, Gurumayi. She was the swami whom Elizabeth Gilbert ment in India in her book, "Eat Pray Love." "Equipoise" has become a sort of mantra for me when I am feeling stressed, fearful or out of sorts. I remember the Guru repeating the word, with her beautiful British accent. I can still see her face shining with radiance and feel her presence. I am not a "follower" or "joiner," but the one thing I received that day was exactly what the word equipoise defines: a state of balance and poise. I refer to this state when I want to experience grace in all things.
Our little lives are kept in equipoise
By opposite attractions and desires.
-- from "Haunted Houses" by Henry Wadsworth Longfellow
May the New Year bring you into a state of equipoise.