In an age of Donald Trump, Ben Carlson, Ted Cruz and the Republican right whose philosophy and politics stress the divisions between people, we need to rescue a word from vocabulary past to better understand the moral challenge they now pose. That word is "cosmopolitan." And it is to the cosmos and its origins to which we must turn for insights.
"Although I believe identity politics '"produces limited but real empowerment for its participants," it is important to note that it contains significant problems: first, its essentialist tendency; second, its fixed "we-they" binary position; third, its homogenization of diverse social oppression; fourth, its simplification of the complexity and paradox of being privileged and unprivileged; and fifth its ruling out of intersectional space of diverse forms of oppression in reality."
"Cosmopolitanism seeks a "we" that does not rely on the exclusion of others but, instead, recognizes and confirms each other as part of the planetary "we." The cosmopolitan "we"is not grounded in a monolithic sameness but in a constant alterity and ethical singularity of each individual human person regardless of one's national origin and belonging, religious affiliation, gender, race and ethnicity, class ability, or sexuality."
― Namsoon Kang, Cosmopolitan Theology: Reconstituting Planetary Hospitality, Neighbor-Love, and Solidarity in an Uneven World
Alas, the word had now fallen on sad times. Read on to follow its devolution: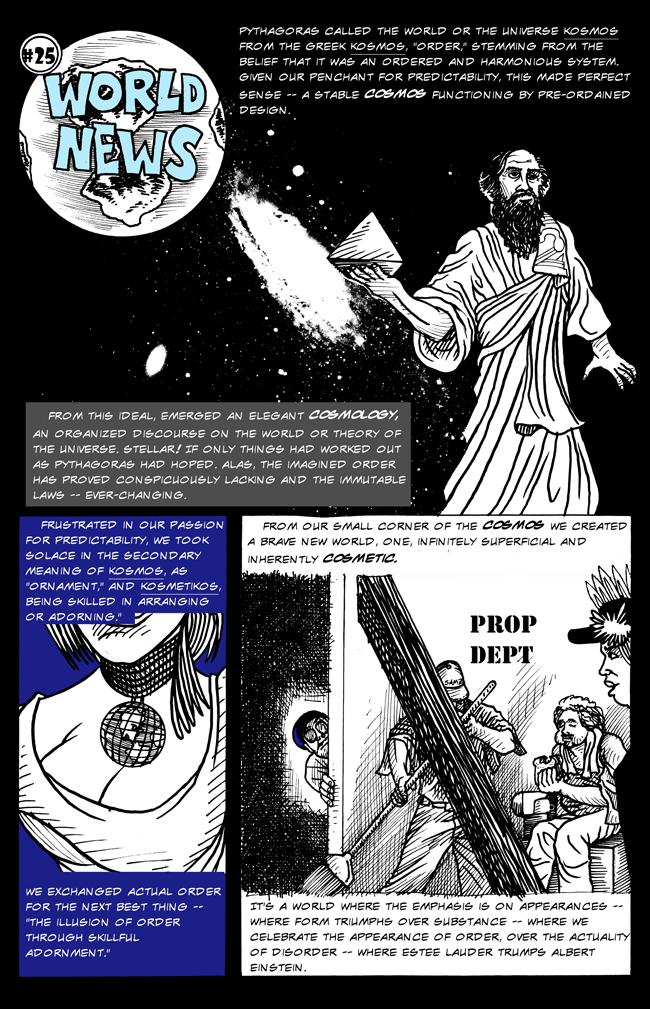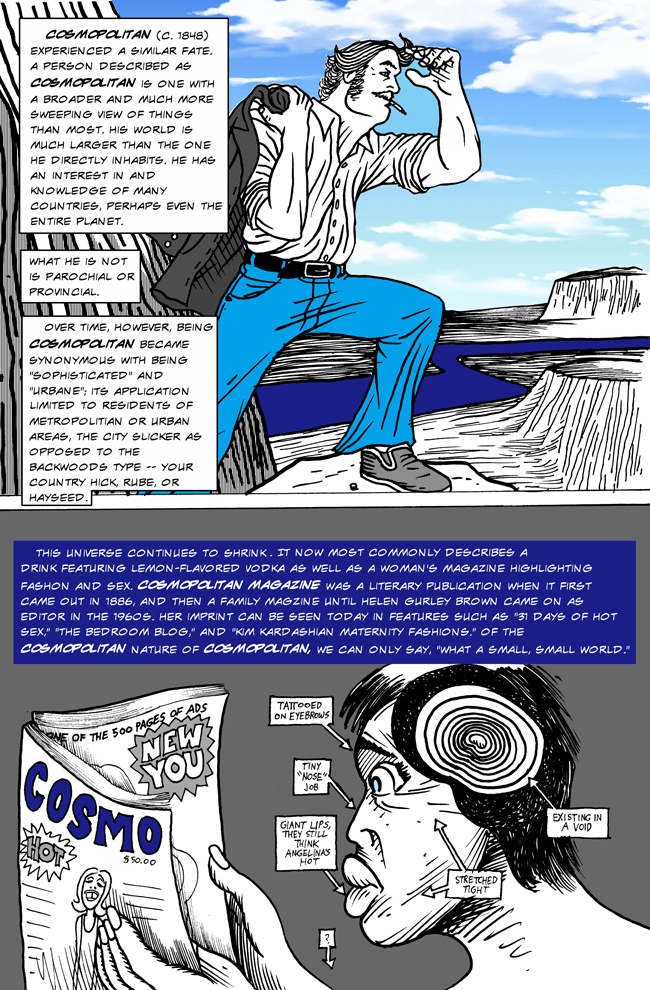 REAL LIFE. REAL NEWS. REAL VOICES.
Help us tell more of the stories that matter from voices that too often remain unheard.