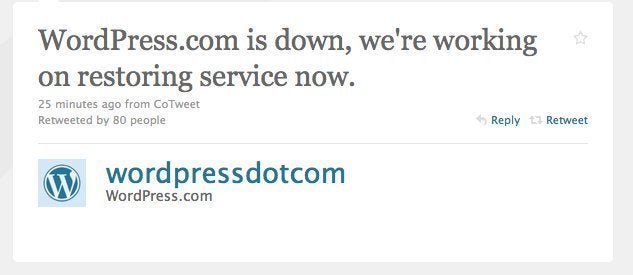 UPDATE: WordPress is reportedly back up and running after being down earlier this evening.
Experiencing WordPress problems? Tweets from Twitter users and a Twitter post from WordPress.com confirm that publishing platform is down.
WordPress wrote in a tweet: "WordPress.com is down, we're working on restoring service now."
Interestingly, this outage comes just 10 days after the technology blog Techcrunch moved to the Wordpress VIP program. Top tech blog GigaOM, also hosted on the Wordpress VIP program is also down.
Follow the live Twitter feed below for real-time updates on the WordPress outage. You can also check WordPress' Twitter account, WordPressDotCom, to for updates on the site's status.
We'll update you with more information as it's available.
Related
Popular in the Community