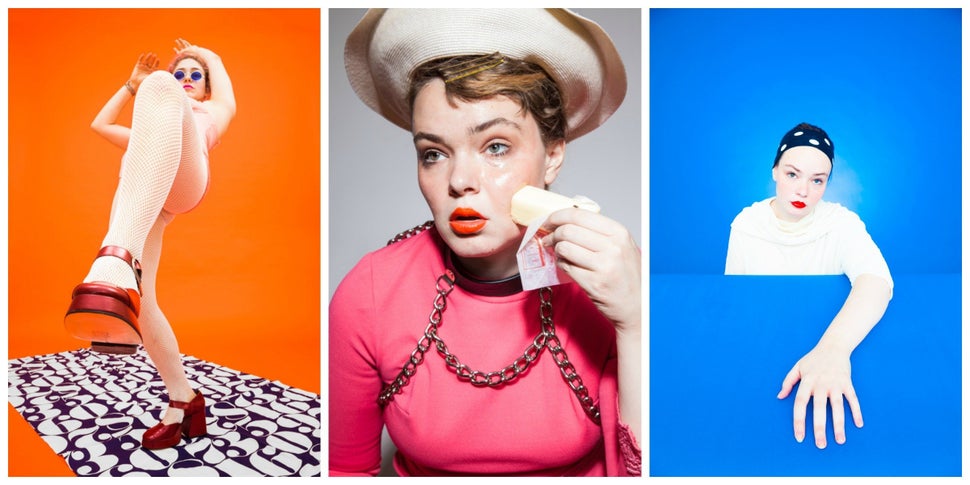 Sugar tits. Butter face. The language we use to put down women is illustrious and plentiful, a cloying metaphor for every ingredient in a well-stocked kitchen.
Meanwhile, the disparaging remarks in the English language's man-dissing arsenal are restricted to less evocative animal and body part comparisons, i.e. jackass. Or, worse, they draw from women-centric language, as if to say there's nothing lower than femininity. Douchebag. Bitch.
Poking fun at the inane words we use to insult women, photographer Anna Friemoth staged literal representations of the terms and phrases in her aptly named series "Words for Women." In one image, a brunette smears a stick of butter on her made-up face, contorted in an agonized pout. In another, a figure proudly displays her bare chest, smeared in sugary frosting.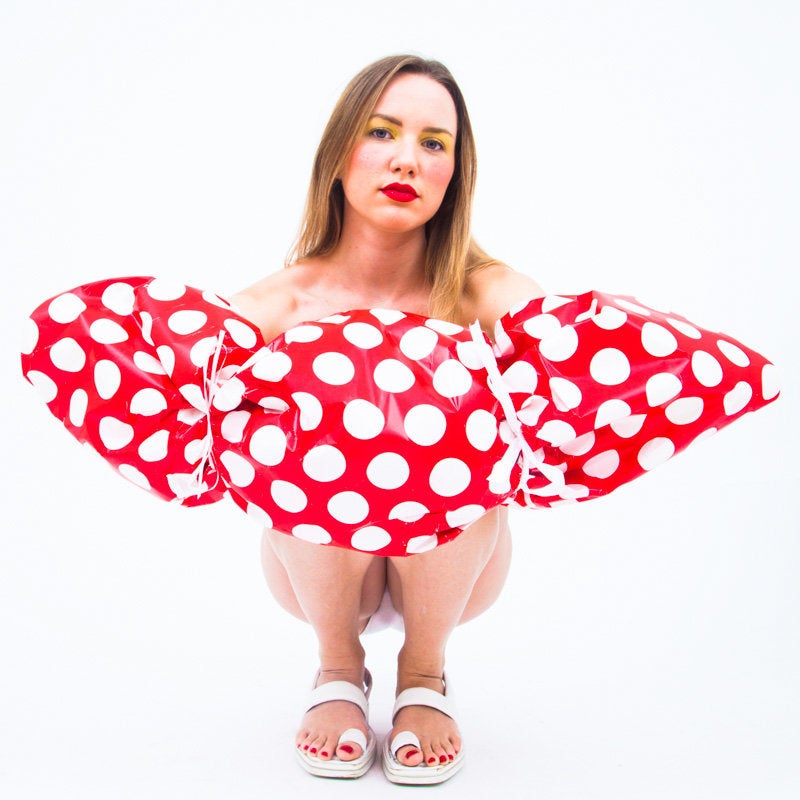 The shots are composed cartoonishly, playing into the ridiculousness of the phrases. And, each scene is adorned with vibrant blues and fluorescent pinks, suggesting that mocking the put-downs, and thereby turning them on their heads, can be a fun endeavor.
"I want people to have an 'oh yeah' moment when they draw the connection between the words and the image," Friemoth said in an interview with The Huffington Post.
She came up with the idea for the series after having a conversation with friends about how peculiar terms like "trophy wife" really were. Inspired by Bettina Rheims' stylized, feminine portraits, she set up surreal scenes to convey the absurdity of it all. So the next time somebody calls you arm candy, think of a life-sized, bright-red wrapper, with a real-life woman stuffed inside. When you put it that way, it's hard not to laugh.
Anna Friemoth's photos are on display at Gallery 151 until March 15.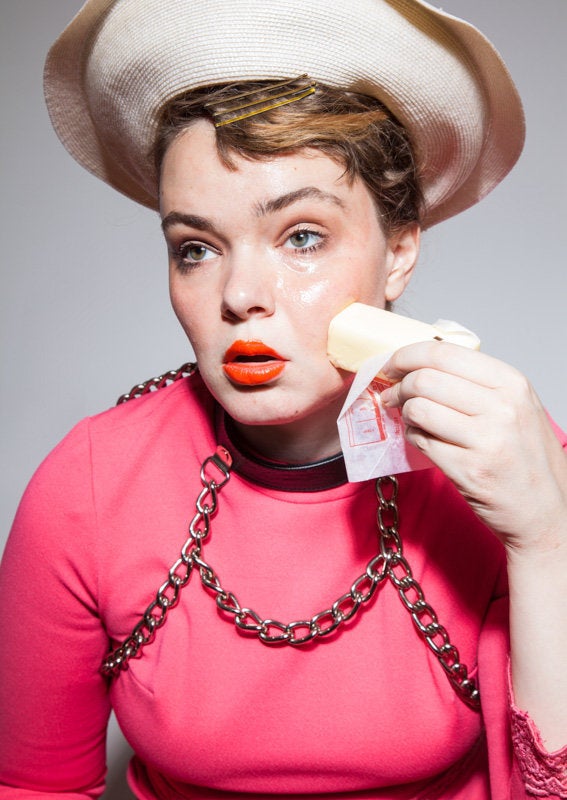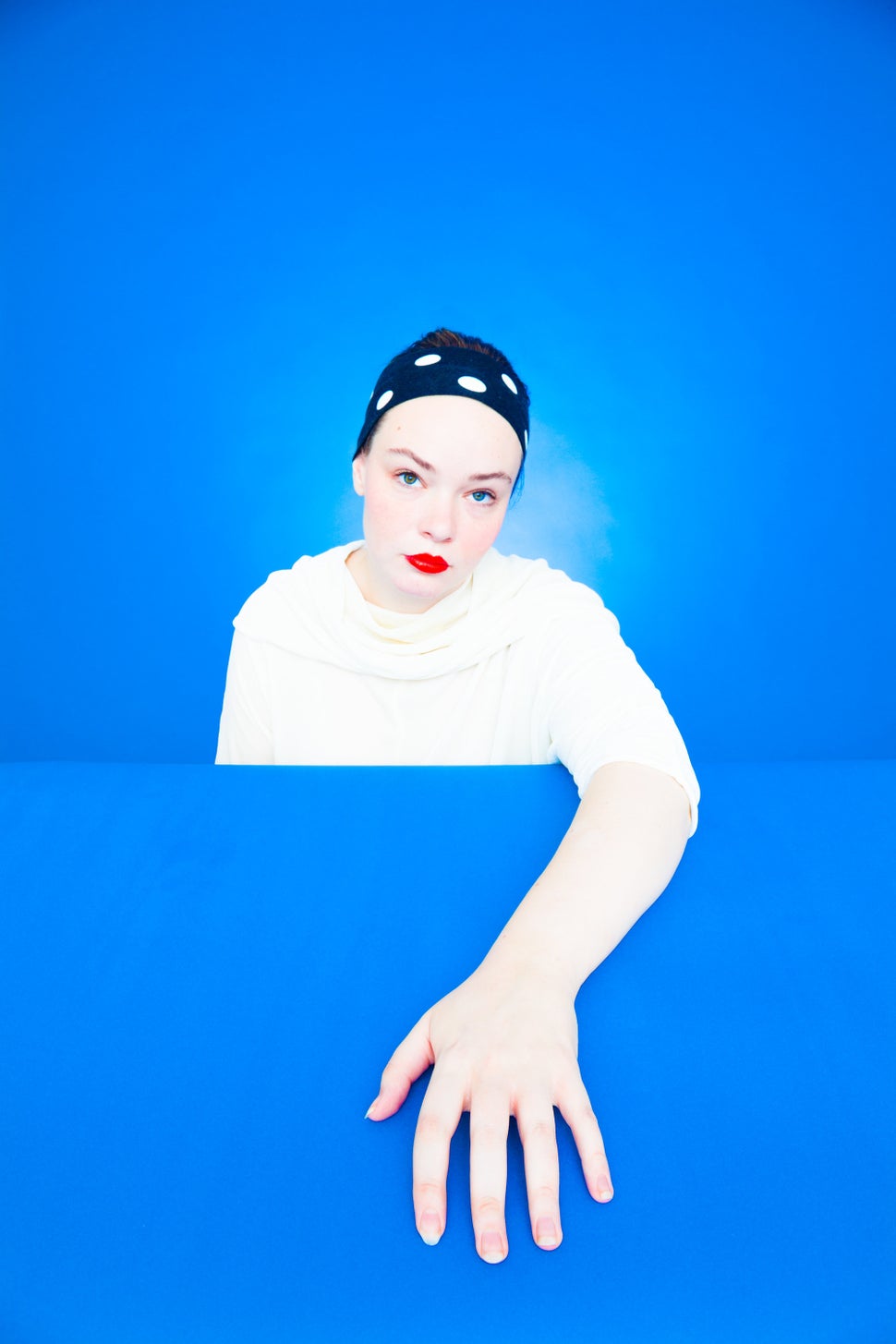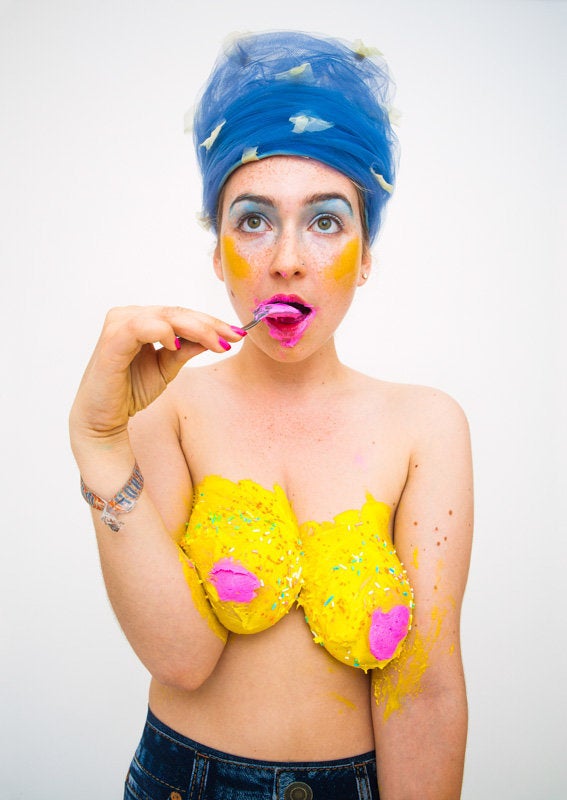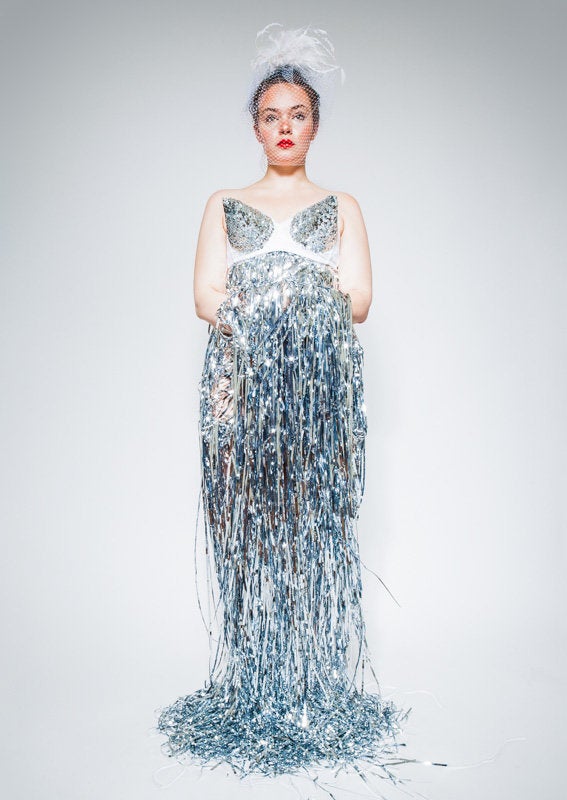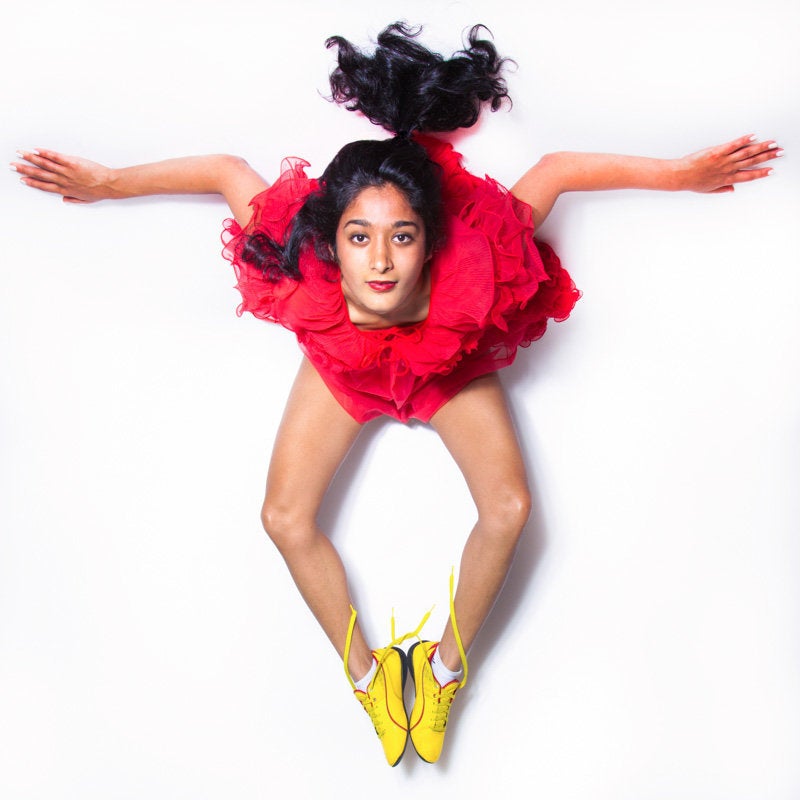 PHOTO GALLERY
11 Untranslatable Words From Other Languages
Calling all HuffPost superfans!
Sign up for membership to become a founding member and help shape HuffPost's next chapter