It's in times of great catastrophe and heartbreak that we need our friends the most. So in the wake of the attacks on Paris and violence in many other parts of the world, we're turning to our favorite neighbor, Mr. Fred Rogers, for a bit of advice.
"My mother used to say, a long time ago, whenever there would be any... catastrophe that was in the movies or on the air, she would say, 'Always look for the helpers. There will always be helpers. Even just on the sidelines,'" Rogers said in an interview with the Archive of American Television. "Because if you look for the helpers, you'll know that there's hope."
Another journalist, Sylvain Lapoix, created a hashtag that told stranded Parisians where they could find safe lodging.
According to Yale psychologist David Rand, the altruistic instinct that emerges in times of tragedy may actually be built into human nature. In lab experiments, he found that the less time people had to think, the more they were willing to be kind and generous.
"When forced to make rapid, intuitive decisions, we tend to act the most selflessly," he told the BBC. "Our default is to cooperate."
Check out the video for Mr. Rogers' words of wisdom on how to find hope in the middle of tragedy.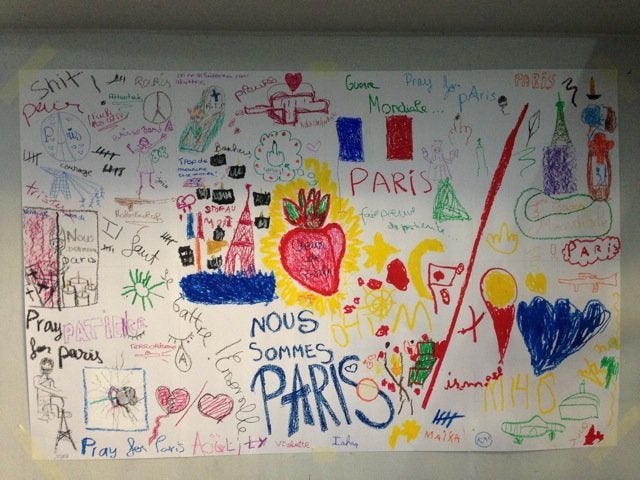 In Paris' 11th Arrondissement Children Draw Their Emotions
Related
Popular in the Community